Over the centuries, many have found themselves drawn to the diverse, beautiful land now known as Turkey. Even today, Turkey ranks among the top travel destinations in the world, thanks to such attractions as the modern and ancient Istanbul,  the wealth of Islamic and Ottoman historic sites and ruins, and the unforgettable landscapes of desert spots like Cappadocia. Add to that the incredible cuisine, the famous bazaars and artisan trades. It's clear that Turkey travel offers something for everyone.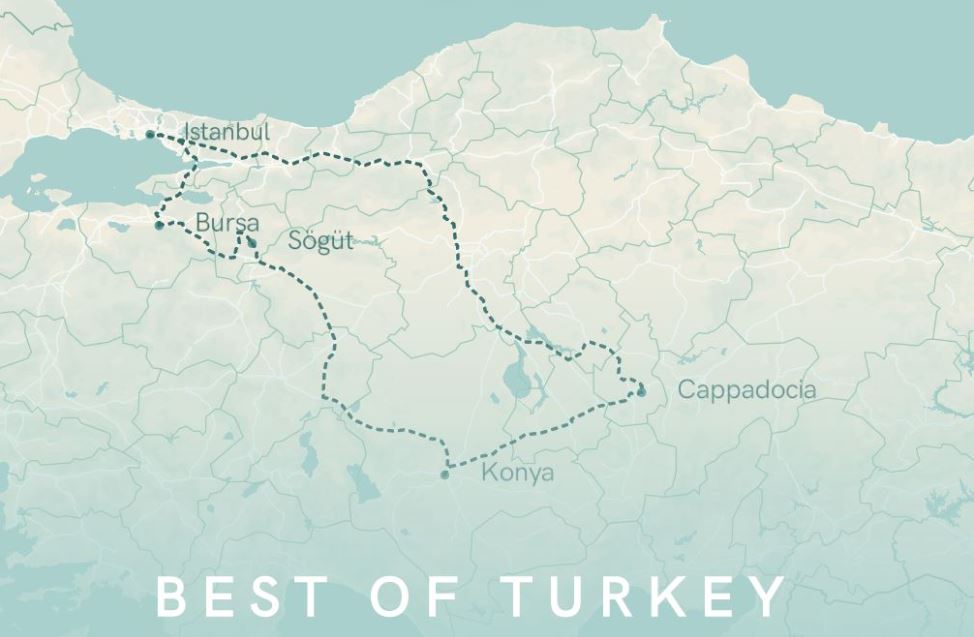 safeguarding your health on your journey IS OUR PRIORITY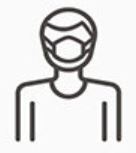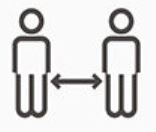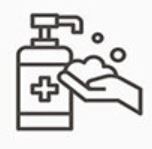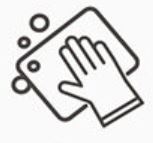 Temperature checks will be taken before trips for your safety.
Wearing masks on your journey helps keep everyone safe.
We're committed to facilitating physical distancing.
All guests and staff are to adhere to sanitizing procedures at all times.
We're adhering to best practices for cleanliness and disinfection.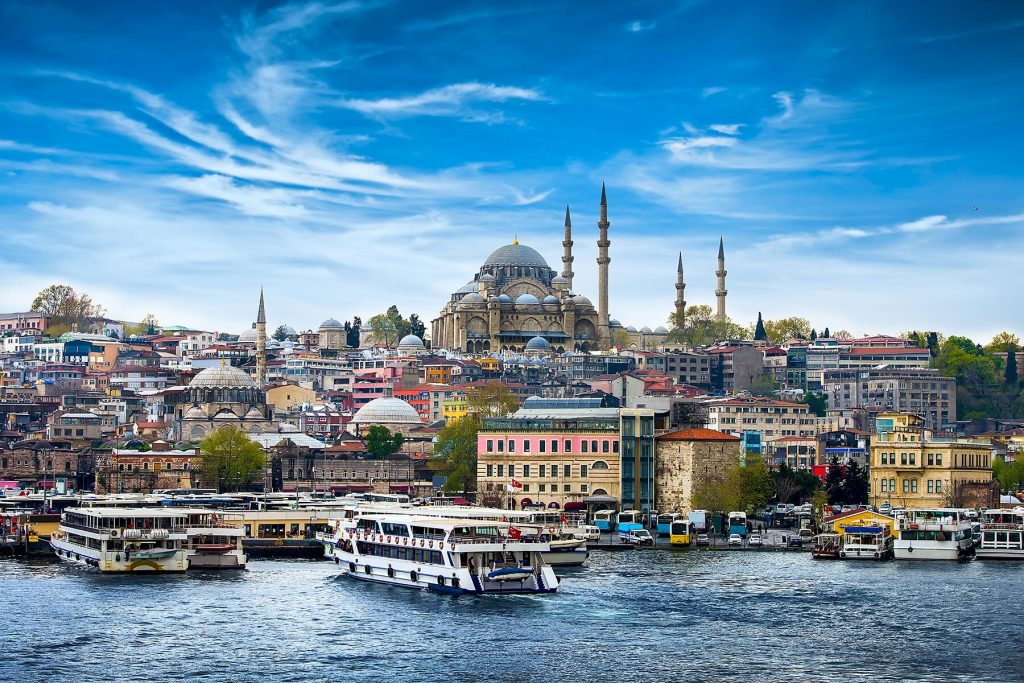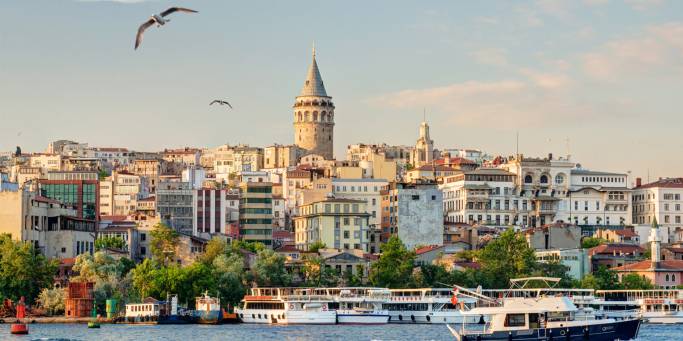 ISTANBUL
Arrival in Istanbul
Day 1 
Few other cities in the world blend the history and cultures of east and west without stepping out of character. Today you step off the plane and into the tapestry that is Istanbul. Revel in the moment. Upon your arrival you will find friendly DST representative awaiting to chauffer you to your hotel. Freshen up and hit the town or relax and recoup from your travels…you are after all…on vacation. There are no formally planned excursions on arrival day, so feel free to explore and wander the streets of Istanbul…the city of two continents.
Day 2 
Gathering at the lobby 8:30 am
Pick up time from Hotel : 9:00 am 
You will join to our historical tour from your hotel in the morning and you will have a full day historical tour with our knowledgeable, experienced and professional local guide. Today, we will walk together on the stairs of history. Starting from East Roman, we will continue to Byzantium, Ottoman and today's Republic of Turkey.
Istanbul Visiting Sites:
Hippodrome of Constantinople, Hagia Sophia Museum, Blue Mosque, Topkapi Palace Museum, Sultans Tombs and Bosphorus cruise.
17:00 pm – At the end of the day tour, return back to your hotel. Tour ends.
BURSA
Departure from Istanbul and tour the city of Bursa
Day 3 
Gathering at the lobby 8:00 am
Pick up time from Hotel : 9:20 am 
 
After 2 nights in iconic Istanbul DST will take you to Bursa. A little over 200km from Istanbul Bursa is much less metropolitan and will give you your first glimpse of life outside the big city. Although it is no Istanbul, Bursa boasts historically impressive Ottoman sites such as the Ulu Cami (the largest mosque in Basra also known as the Grand Mosque) and the Green Mosque. The Green Mosque is said to be one of the best examples of wood and marble craftsmanship and calligraphy in all of Anatolia.
During the tour we will visit the mausoleums of Osman Gazi (the founder of the Ottoman Empire and his son Orhan Gazi. Located in one of the city's lovely gardens-Tophane park.  This lush green park also house Bursa clock tower.
After a full day of travel and sightseeing you will spend the night in Bursa.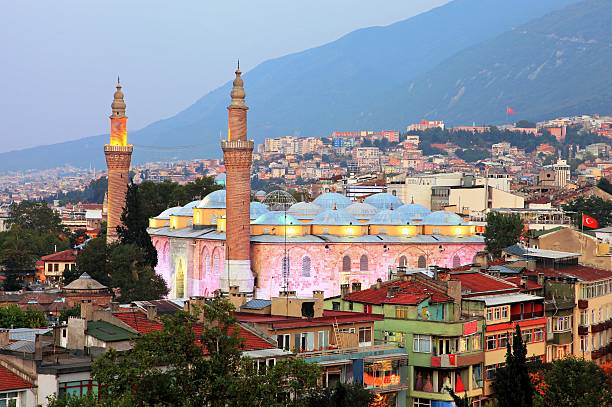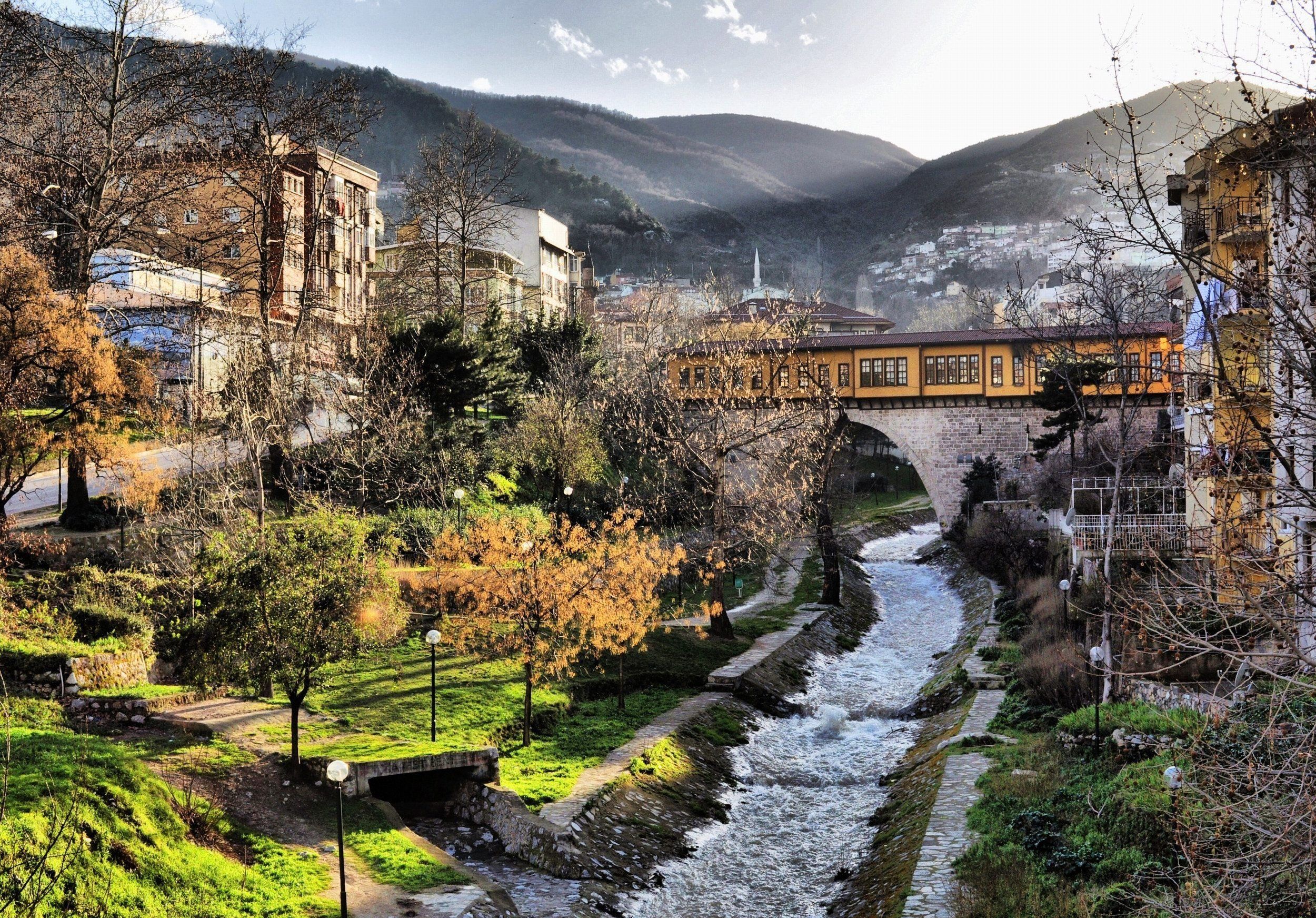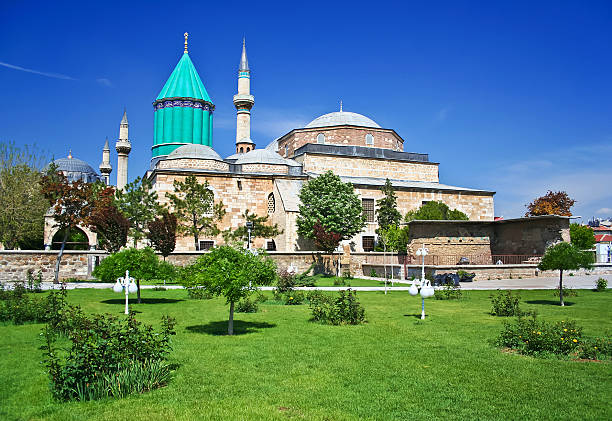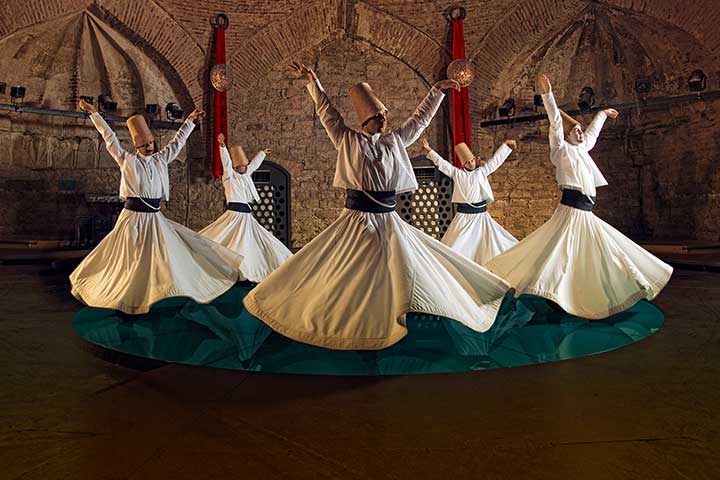 KONYA
Depart Bursa to the city of Konya
Day 4 
Gathering at the lobby 8:30 am
Pick up time from Hotel : 9:00 am 
 
The next destination on the itinerary is Konya; known as the resting place of the well-known poet and theologian Rumi and birthplace of the Whirling Dervishes. At the centre of the Seljuk Empire no Turkish itinerary would be complete without an overnight in Konya. 
A quick stop on route to Konya at Sogut to visit Ertugul Tomb– father of Osman and leader of "Kayi tribe".
Enjoy an optional whirling Dervishes show in the evening. Overnight at Konya.
Day 5 
Gathering at the lobby 8:45 am
Pick up time from Hotel : 9:00 am 
 
The Anatolian city of Konya is overrun with intellectual students, cultural events, and historical sites. Explore Konya's surroundings by going to Kugulu Park (in Seydi Sehir ) , Meram (Sırcali Medrese Mezer anitlar Muzesi ,Karaaslan Hadimi Parkı . There is still lots to do ; get engrossed in the history at Mevlana Museum take in the spiritual surroundings of Aziziye Cami , step your self in history at Caravanserai ,and stroll through Alaeddin Hill .
Day 6 
Gathering at the lobby 8:45 am
Pick up time from Hotel : 9:00 am
As Cappadocia sits in the middle of what was once a very active volcano region it is a visually magical place with unique geological features which the tour guide will be sure to point out throughout the day. Locals carved out homes and churches hollowed out of volcanic ash all throughout Cappadocia. Even more unbelievable is the day's second stop – the Underground city of Kaymakli. The underground city constructed of nearly 100 underground passages and tunnels has the first four floors open to tourists.
Free time for lunch at the famous local food market most tourists are given demonstrations of how local pottery and carpet are made. Tourists often take advantage of the artisan work available to them after the demonstrations.
Day 7 
Gathering at the lobby 3:45 am
Pick up time from Hotel: 4:00 am
(Optional Hot Air Balloon early morning)
Riding in the basket of a hot air balloon takes the experience to a whole new level. You will witness the sunrise over the fairy chimneys of Turkey's Cappadocia. After an hour long experience of the most awesome ride you are brought back to the hotel to have breakfast and get ready for your departure flight to Istanbul.

Pick up time from Hotel to airport: Afternoon TBD
Transfer to airport for afternoon flight to Istanbul, overnight in Istanbul Hotel.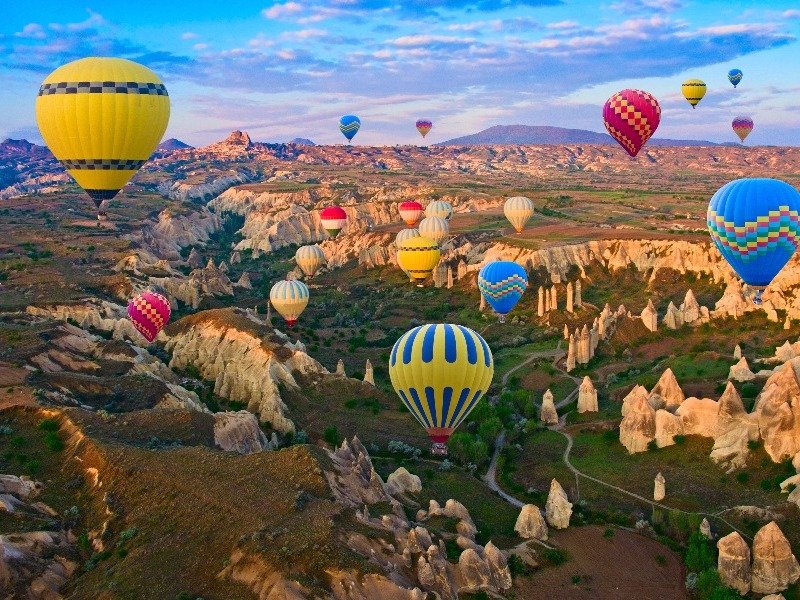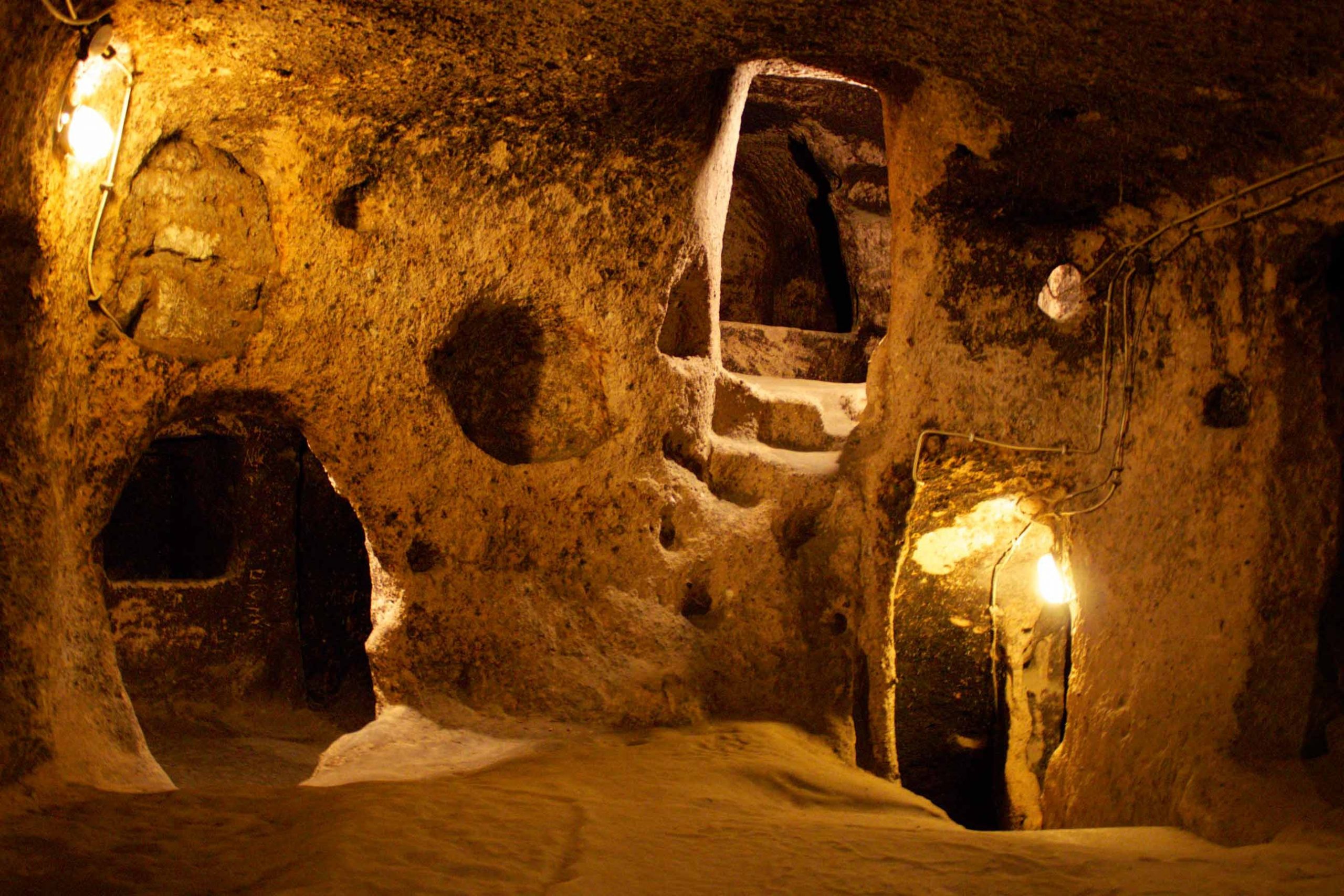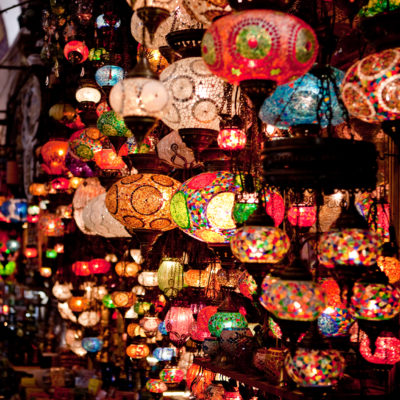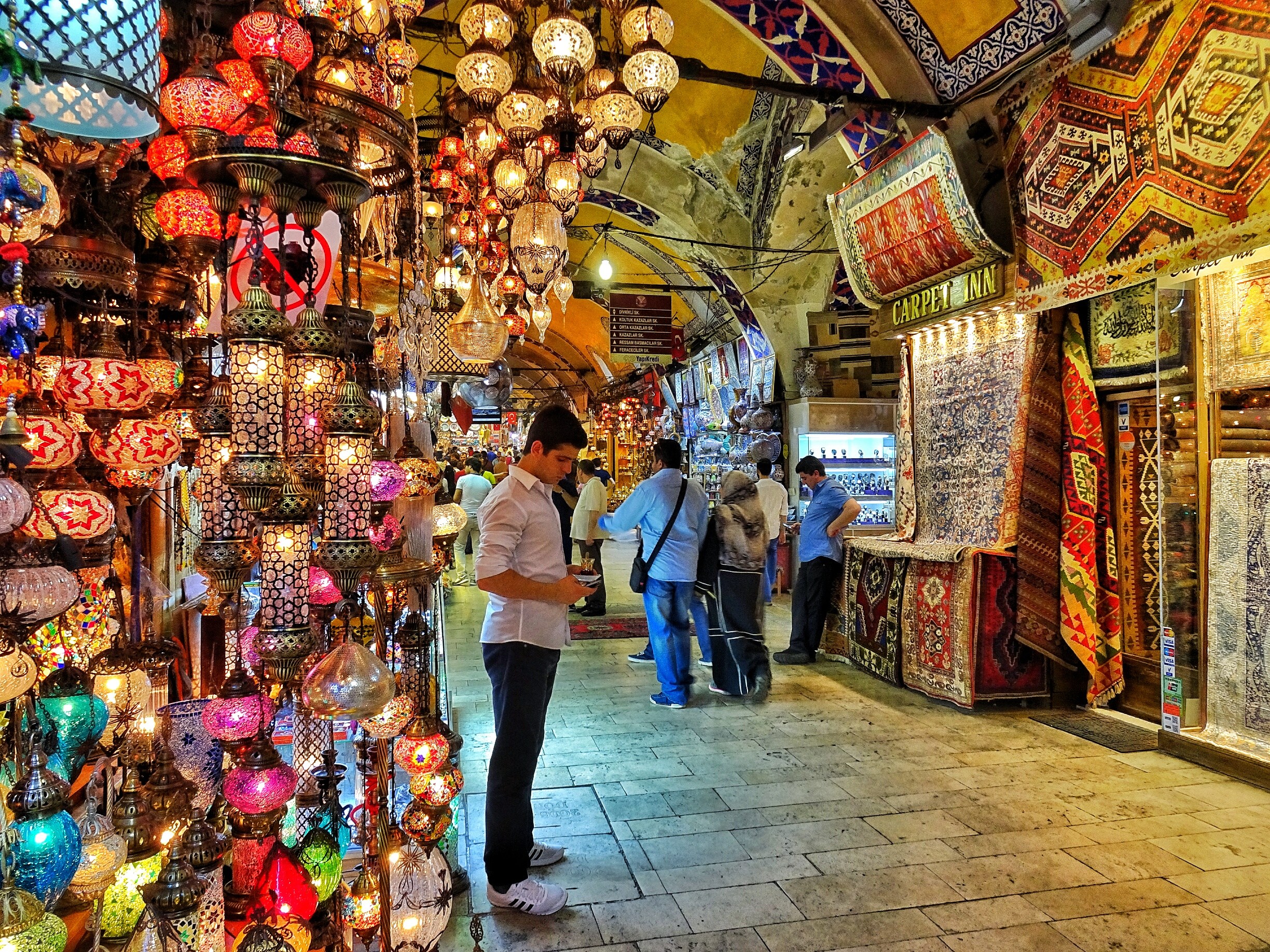 ISTANBUL
Arrival in Istanbul
Day 7 –  Continued……..
After arrival in Istanbul transfer to hotel for check-in. You can take an opportunity for shopping at the Grand Bazaar.
Grand Covered Bazaar: In this labyrinth of streets and passages are more than 4,000 shops with each trade having its own area; the goldsmiths' street, the carpet sellers, Turkish arts and crafts, such as hand painted ceramic plates, hand-honed copperware, brassware and trays, water ewers, onyx are and meerschaum pipers.
Day 8 
Transfer for your international Departure flight
Pick up Time from Hotel: 5 Hours earlier from Flight time
After a week of unforgettable memory making trip its time to return home. DST will arrange for your trip to the airport. Once safely home we highly recommend you start planning for your next Getaway with DST!
I'm deeply thankful for all your kindness in assisting and guiding through this journey. May Allah bless you and all your loved ones with the best in this world and the next Ameen JAK.
Thank you Dar El Salam for everything you have been amazing in every way and may Allah bless you and jazakom Allah Khairan .
February 17- February 24, 2024
PACKAGE DETAILS
 February 17 – February 24, 2024
| | |
| --- | --- |
| Triple | $1,550 per person |
| Double | $1,595 per person |
| Single | $2,150 per person |
Child rate no bed: $1095 per child ages 2-9 years old, above 9 years old Adult rate. Under 2 years old is FREE
Inclusions/Exclusions
INCLUSIONS:
Accommodations with breakfast provided in 5-star hotels
3 nights in an Istanbul hotel
1 night in a Bursa hotel
1 night in a Konya hotel
2 nights in a Cappadocia hotel
Group transfers between Istanbul Airport and your hotel in Istanbul
Guided group tours of Istanbul, Bursa, Konya, and Cappadocia, inclusive of guide services, entrance fees, and transportation
Dinners during your stay in Bursa, Konya, and Cappadocia
EXCLUSIONS:
International airfare
Lunch and dinners not specified in the itinerary
Beverages (drinks)
Tips
Any other items not explicitly mentioned in the trip details
Hotels
Istnabul: Legacy Ottoman Hotel | Bursa: Hilton Hotel | Konya: Dedeman Hotel | Cappadocia: Exedra Cave Hotel
Roundtrip International Flight Not Included
Please contact our offices for International ticket options from your local gateway
MAY – JULY – SEPTEMBER – NOVEMBER
PACKAGE DETAILS
 May 18 – May 24, 2024
June 29 – July 6, 2024
August 31 – September 7, 2024
November 23 – November 30, 2024
| | |
| --- | --- |
| Triple | $1,650 per person |
| Double | $1,695 per person |
| Single | $2,285 per person |
Child rate no bed: $1095 per child ages 2-9 years old, above 9 years old Adult rate. Under 2 years old is FREE
Inclusions/Exclusions
INCLUSIONS:
Accommodations with breakfast provided in 5-star hotels
3 nights in an Istanbul hotel
1 night in a Bursa hotel
1 night in a Konya hotel
2 nights in a Cappadocia hotel
Group transfers between Istanbul Airport and your hotel in Istanbul
Guided group tours of Istanbul, Bursa, Konya, and Cappadocia, inclusive of guide services, entrance fees, and transportation
Dinners during your stay in Bursa, Konya, and Cappadocia
EXCLUSIONS:
International airfare
Lunch and dinners not specified in the itinerary
Beverages (drinks)
Tips
Any other items not explicitly mentioned in the trip details
Hotels
Istnabul: Legacy Ottoman Hotel | Bursa: Hilton Hotel | Konya: Dedeman Hotel | Cappadocia: Exedra Cave Hotel
Roundtrip International Flight Not Included
Please contact our offices for International ticket options from your local gateway
For more information please contact us at (866)327-7252