The Splendors of Spain: The Glory and Grandeur of Al-Andalusia, Visiting Seville, Cordoba, Ronda, and Granada. Travel isn't just about where you go. It's what you see, what you learn, and who you are when you come back. There's so much to be proud of in Islamic history, but unfortunately so little of what we were, what we accomplished, and how we changed the world is accessible. Until now. Join us for a 8-day tour of southern Spain you can't find anywhere else. We'll bring the history and heritage of Muslim Spain to life. You'll learn fascinating, uplifting, and amazing things about our past, spend your days and nights with a great group of people, and make memories you won't soon forget.
Safeguarding Your Health on Your Journey is our Priority

Temperature checks will be taken before trips for your safety.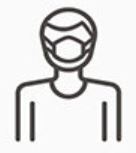 Wearing masks on your journey helps keep everyone safe.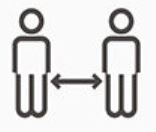 We're committed to facilitating physical distancing.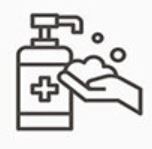 All guests and staff are to adhere to sanitizing procedures at all times.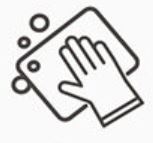 We're adhering to best practices for cleanliness and disinfection.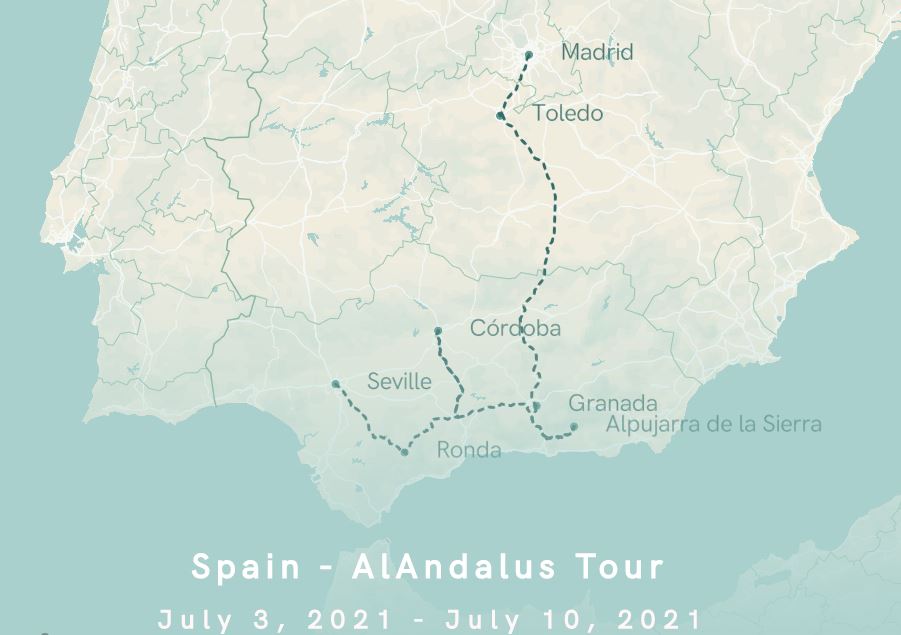 7 Nights AlAndalus Tour (July 3 – 10, 2021)
Seville – Ronda – Cordoba – Medinat AlZahra – Alpujarra
Granada – Toledo
Pricing
| | |
| --- | --- |
| Triple | $1,395 per person |
| Double | $1,495 per person |
| Single | $1,750 per person |
Child rate no bed: $900 per child ages 2-9 years old, above 9 years old Adult rate. Under 2 years old is FREE
All room occupancy must be within family individuals due to Covid-19 guidelines. Single travelers must choose Single room
Trip at a Glance
Arrival: 03 July 2021
Day 1 Arrival Seville 03 July 2021
Upon your arrival at Seville airport you will be greeted in the arrivals by Dar El Salam representative. Once the group has gathered you will do the check in to your hotel in Seville and check into the hotel (Ayre Hotel). Evening you will go to the plaza de España. This tour takes around 2 hours. Overnight in Seville. Bed & breakfast
Day 2 Seville 04 July 2021
Golden Tower
After breakfast we will take a guided visit to Alcácer (10:00) and the golden tower. After that you will go for optional lunch and 13:45 to the historic city center which will include the Cathedral of Seville and its Giralda Tower (14:00), once the biggest Minaret in the world, it is said Muezzin used to ride up on a horse to call the Azan. After that you will return to the hotel around 16:00 or 17:00 more or less, overnight in Seville. Bed & breakfast
Day 3 Seville-Ronda-Cordoba 05 July 2021
Roman Bridge
After breakfast at 09:00 we will do check out from the hotel and we will make our way to Ronda. Ronda trip takes around 3 hours. After the tour to Ronda we will go to Córdoba. Depends on the arrival we can go to the roman bridge and visit Calahorra museum if it will be open that time otherwise we will do this on the following day. Overnight in Cordoba. Bed and breakfast
Cordoba Masjid
After breakfast at 09:30 we will take a guided tour to the archaeological site of Medinat al Zahra. The city built by the Caliph Abdul Rahman III. Here we will see the Palace ruins and take a visit to the new exhibitions and museum. Optional lunch and later we will go to Cordoba masjid, one of the most important and largest masjid in its time. After that (if we do not visit the roman bridge and calahorra museum on the arrival day) we will go through the old quarter and then across the old Roman bridge for a visit to a fantastic interactive Museum on Islamic Spain named Calahorra Museum also through the old Roman bridge we will see the bridge from both sides. At the end we will go back to your hotel. Overnight in Cordoba. Bed & Breakfast
Day 5 Córdoba-Granada 07 July 2021 
Alpujarra
After breakfast at 09:00 we will do check out from the hotel and we will make our way to Granada. Upon arrival to Granada we will go to Alpujarra. On the way we will stop at the Muslim fort/castle which is the location of one of the last stands made by the Muslims of Alpujarra. There we will go to Lanjarón to see an old Muslim ruins of a castle and later we will go to Órgiva to have rest in a revert Muslim restaurant (lunch optional not included). Later we will go to Granada to check into the Hotel (Gran Luna Hotel). Overnight in Granada. Bed & breakfast
Day 6 Granada 08 July 2021
After breakfast we will make our way to the Alhambra. Usually the
Highlight of the tour for many. Nominated a wonder of the world the visit to the Palaces, gardens and fort will leave you breathless. The visit to the Alhambra can take up to 4-5 hours. Later we will go to Albaicin (World heritage site), medieval Muslim town
And stroll through its labyrinthine narrow streets, through shops, restaurants and of course stop at Mirador de San Nicolas (Pick point), to contemplate the wonderful view of the Alhambra. There we will see a wonderful Muslim modern mosque (Grand Mosque) where we will pray. After that we will be transferred to our hotel. Overnight in Granada. Bed and breakfast
Day 07 Granada -Toledo 09 July 2021
After breakfast at 09:30 AM we will do check out from the hotel and we will go by a private bus to Toledo to check in to your Hotel (Sercotel Alfonso VI Hotel). Depend on how we will feel we can do some sightseeing such as city center panoramic view for the city and depend of the flight back home time we can see Toledo Cathedral from outside in that day or in the following day. Overnight in Toledo. Bed & Dinner
Day 08 Toledo-Madrid -Home 10 July 2021
Toledo
Early morning you will be transferred to Madrid airport to take your flight back home.
Our Andalusian experience comes to an end with final farewells.
Program Highlights
Seville Tour highlights:
Plaza de España, Alcazar, The golden tower, Seville Cathidral, Giralda
Ronda
Medinat AlZahra
Cordoba Tour highlights: 
Cordoba Mosque and Old roman Bridge, Museum in Calahorra tower
Granada Tour highlights:
Alpujarra, The Alhambra and Albaicin
Toledo
Inclusions/Exclusions
PRICE INCLUDES:
Accommodation on Bed and Breakfast basis 4* in Seville, Córdoba and Granada:
Accommodation on Bed and Dinner basis 4* in Toledo:
2 nights Hotel in Seville in (Ayre Hotel)
2 nights Hotel in Cordoba in (Cordoba Center Hotel)
2 nights Hotel in Granada in (Gran Luna Hotel)
1 night Hotel in Toledo in (Sercotel Alfonso VI Hotel)
Transfers by car
Group Transfer Seville Airport-Hotel in Seville (designated pickup time)
Seville Hotel-Córdoba Hotel
Córdoba Hotel-Granada Hotel
Granada Hotel-Toledo Hotel (designated dropoff time)
Group Transfer Toledo Hotel-Madrid Airport
Tours (Guide, entrance fees and transport)
EXCLUSIONS:
International Airfare
Lunch and dinners except dinner last night
Tips
Drinks
Any other item not mentioned in the trip details
Hotels
Seville: Ayre Hotel | Cordoba: Cordoba Center Hotel | Granada: Gran Luna Hotel | Toledo: Sercotel Alfonso VI Hotel
Roundtrip International Flight Not Included
Please contact our offices for International ticket options from your local gateway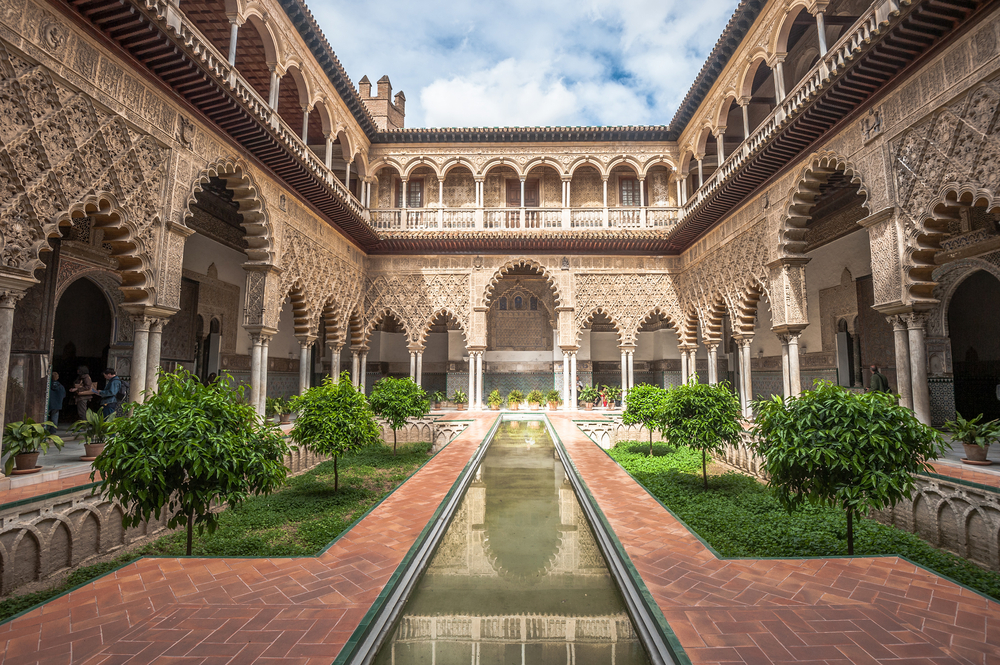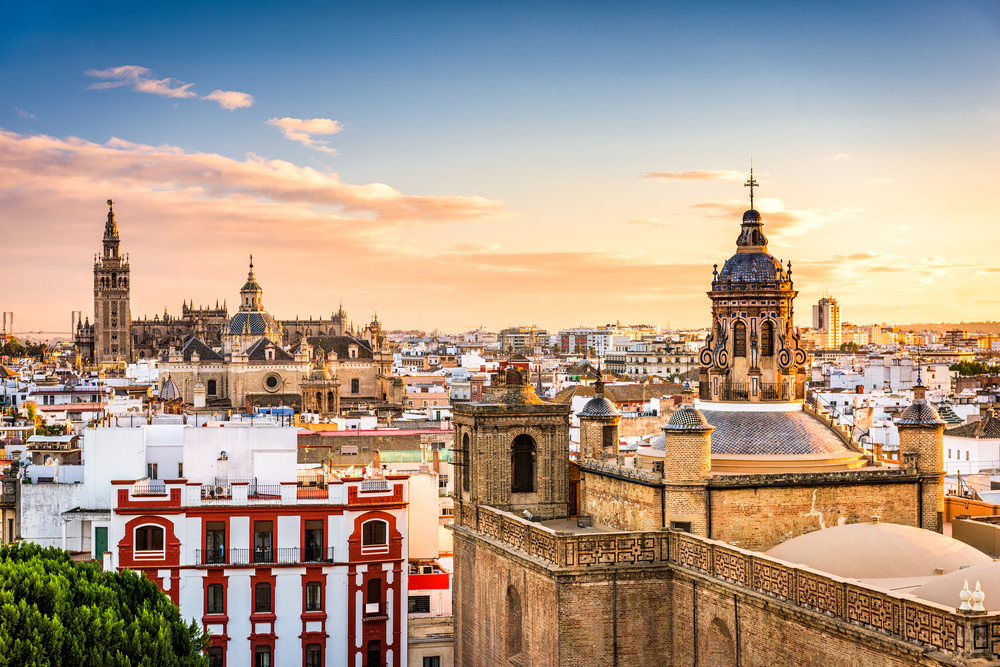 Some cities blast you away, others slowly win you over. Seville disarms and seduces you. Its historic centre, lorded over by a colossal Gothic cathedral, is an intoxicating mix of resplendent Mudéjar palaces, baroque churches and winding medieval lanes. 
One building alone is reason enough to put Córdoba high on your itinerary: the mesmerizing multi-arched Mezquita. One of the world's greatest Islamic buildings, the Mezquita is a symbol of the worldly, sophisticated culture that flourished here more than a millennium ago when Córdoba was capital of Islamic Spain and western Europe's biggest, most cultured city.
But today's Córdoba is much more than the Mezquita. With a lot to see and do, some charming accommodation, and excellent restaurants, it merits far more than the fleeting visit many travellers give it.
Córdoba's real charms unfold as you explore the winding, stone-paved lanes of the medieval city to the west, north and east of the gaudy touristic area immediately around the Mezquita, wandering between wrought-iron balconies and lamps, potted plants, overhanging trees, golden-stone buildings and verdant interior patios, emerging every few minutes on yet another quaint little hidden plaza.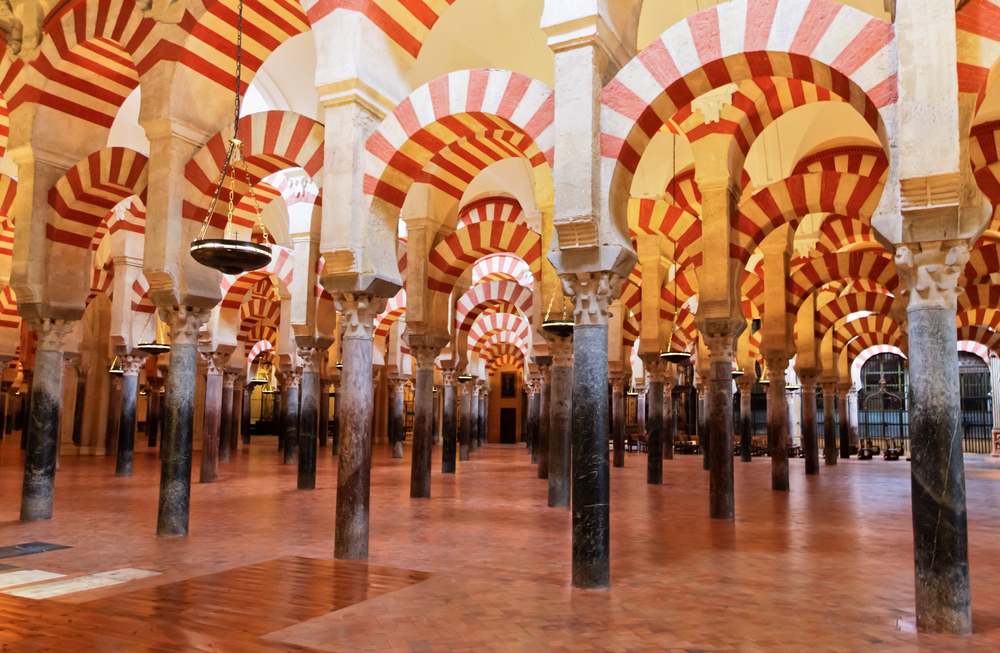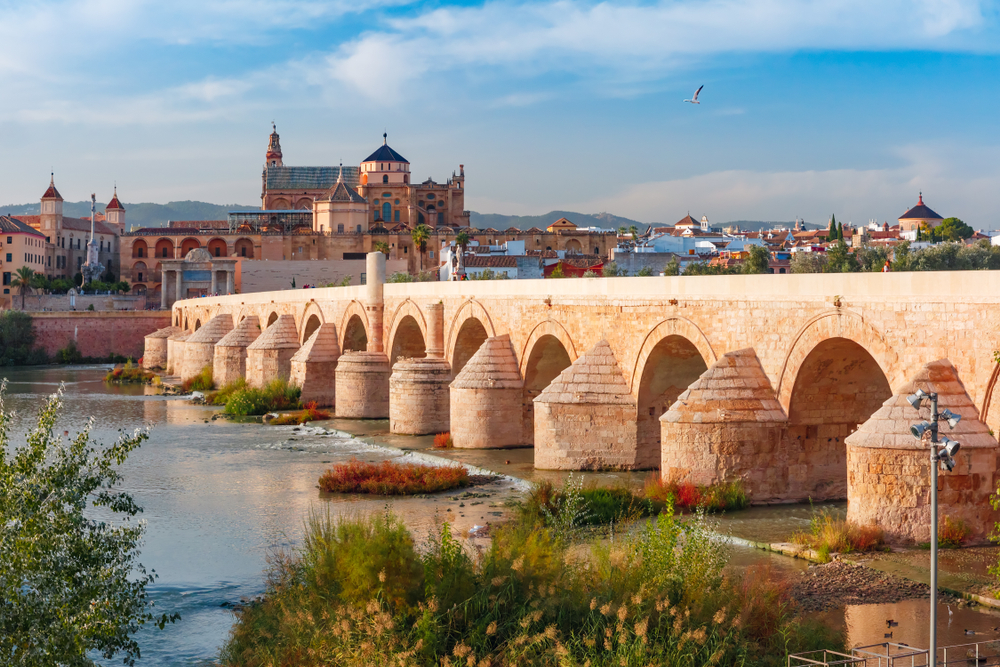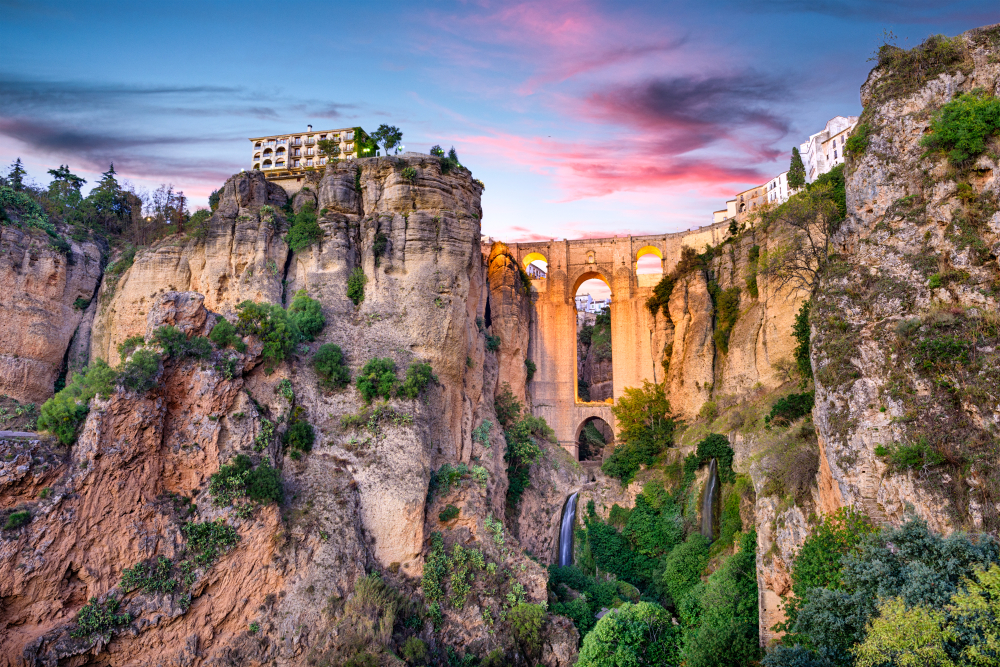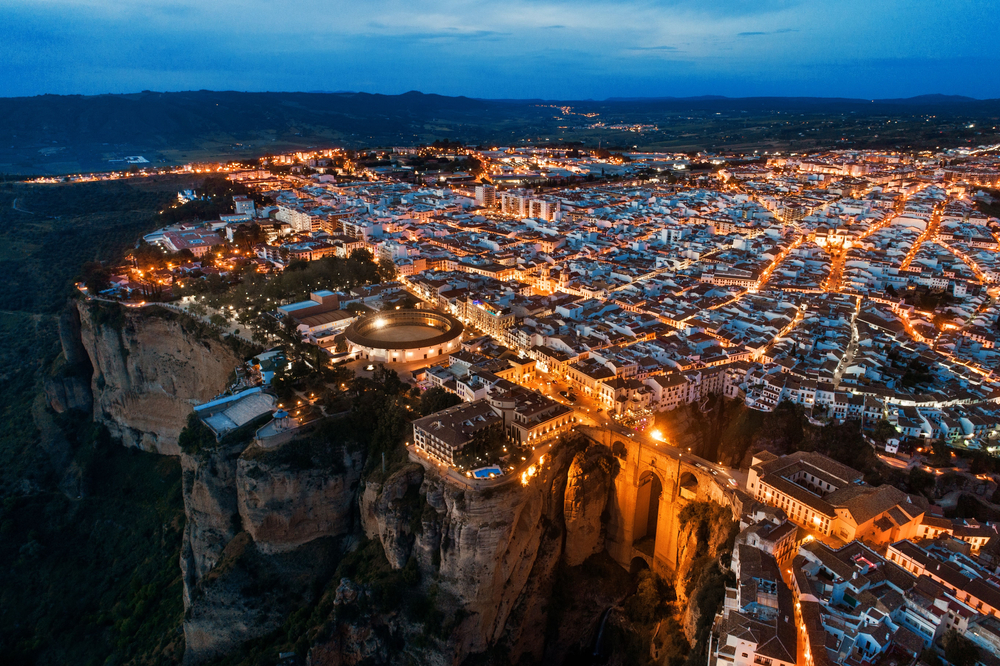 Built astride a huge gash in the mountains carved out by the Río Guadalevín, Ronda is a brawny town with a dramatic history littered with outlaws, bandits, guerrilla warriors and rebels. Its spectacular location atop El Tajo gorge and its status as the largest of Andalucía's white towns have made it hugely popular with tourists – particularly notable when you consider its relatively modest size.
Modern bullfighting was practically invented here in the late 18th century, and the town's fame was spread further by its close association with American Europhiles Ernest Hemingway (a lover of bullfighting) and Orson Welles (whose ashes are buried in the town).
South of the gorge, Ronda's old town largely dates from Islamic times, when it was an important cultural centre filled with mosques and palaces. Further north, the grid-shaped 'new' town is perched atop steep cliffs, with parks and promenades looking regally over the surrounding mountains.
Drawn by the allure of the Alhambra, many visitors head to Granada unsure what to expect. What they find is a gritty, compelling city where serene Islamic architecture and Arab-flavoured street life go hand in hand with monumental churches, old-school tapas bars and counterculture graffiti art.
The city, sprawled at the foot of the Sierra Nevada, was the last stronghold of the Spanish Moors and their legacy lies all around: it's in the horseshoe arches, the spicy aromas emanating from street stalls, the teterías (teahouses) of the Albayzín, the historic Arab quarter. Most spectacularly, of course, it's in the Alhambra, an astonishing palace complex whose Islamic decor and landscaped gardens are without peer in Europe.
There's also an energy to Granada's streets, packed as they are it's this as much as the more traditional sights that leaves a lasting impression.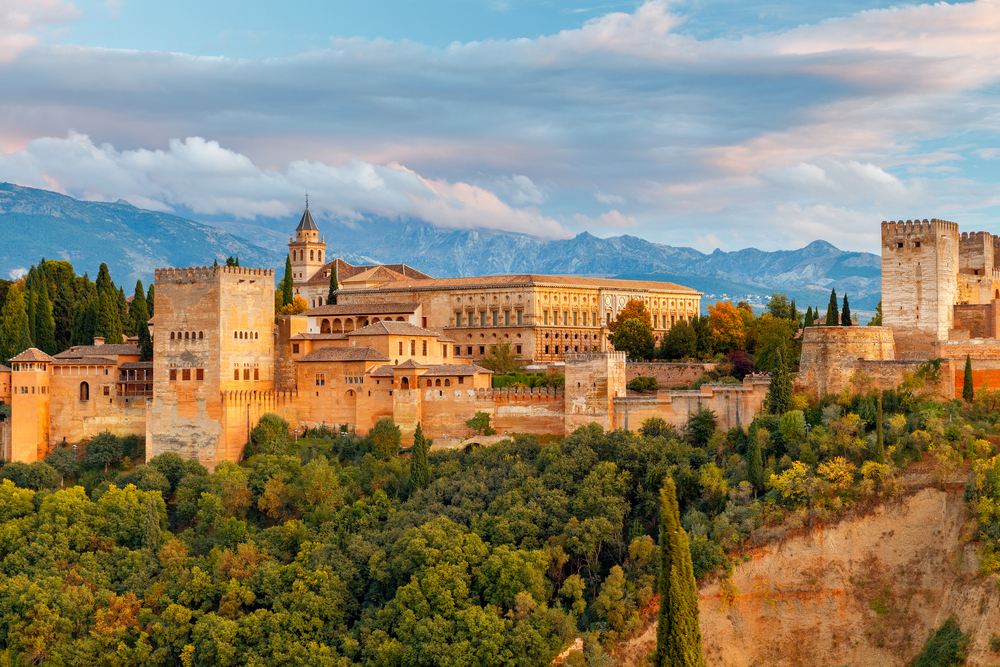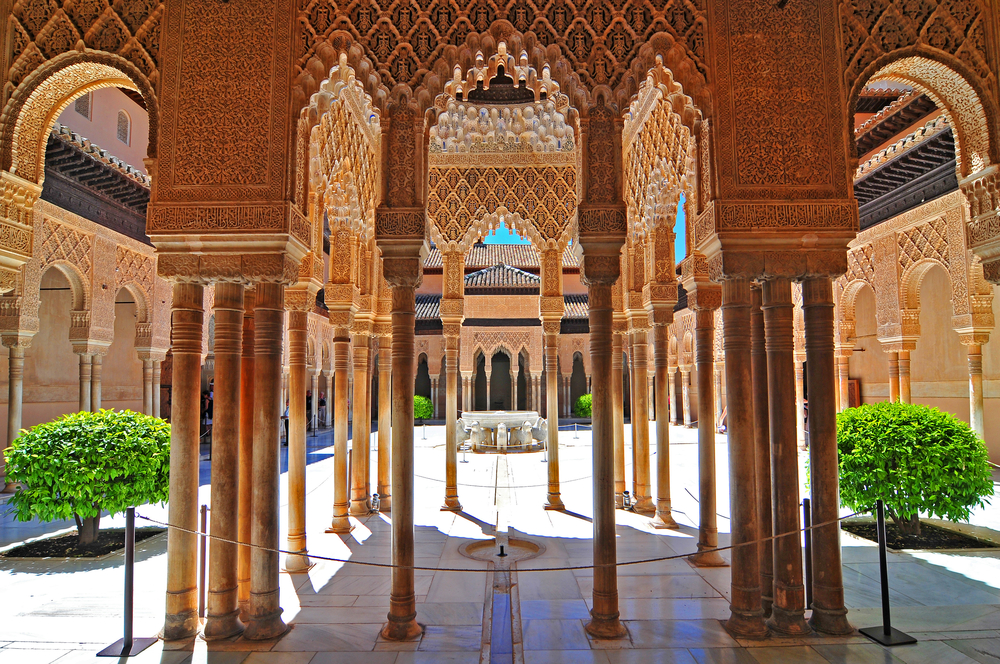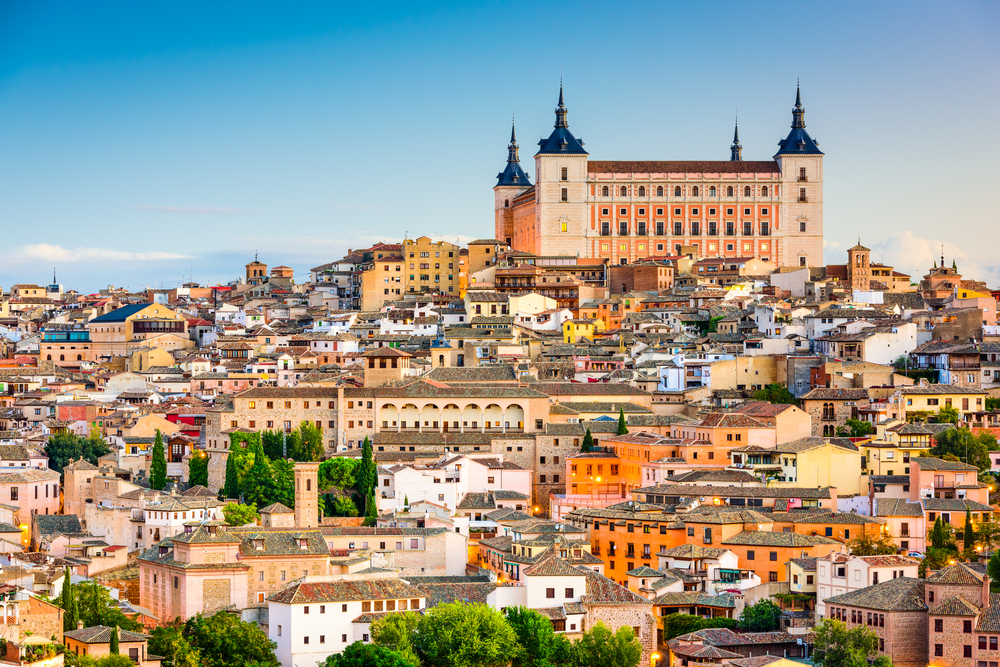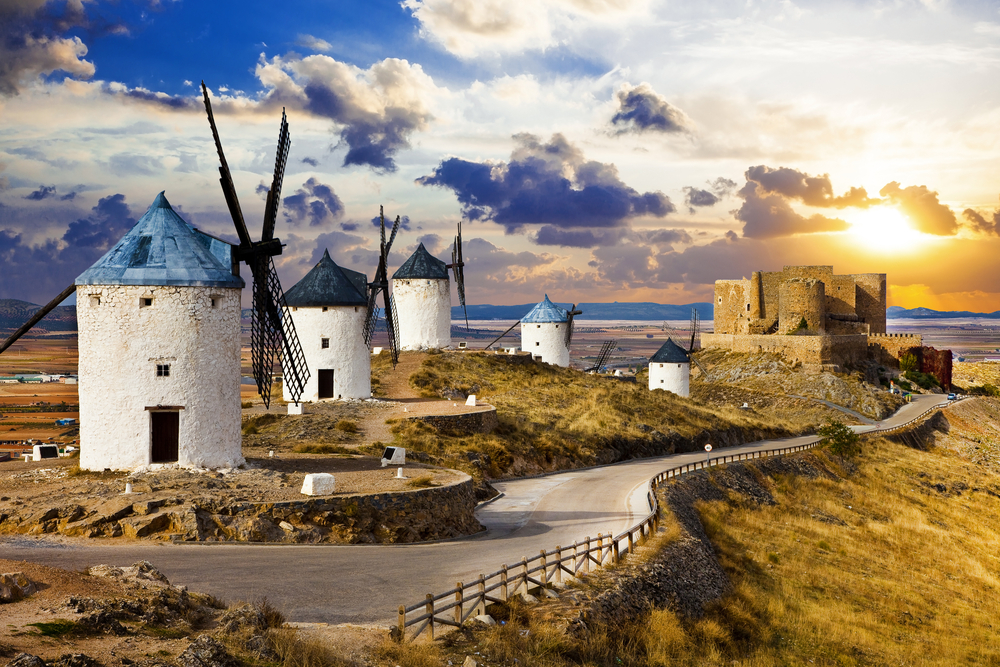 Toledo is truly one of Spain's most magnificent cities. Dramatically sited atop a gorge overlooking the Río Tajo, it was known as the 'city of three cultures' in the Middle Ages, a place where – legend has it – Christian, Muslim and Jewish communities peacefully coexisted. Unsurprisingly, rediscovering the vestiges of this unique cultural synthesis remains modern Toledo's most compelling attraction.
Horseshoe-arched mosques, Sephardic synagogues and one of Spain's finest Gothic cathedrals cram into its dense historical core. But the layers go much deeper. Further sleuthing will reveal Visigothic and Roman roots.
Toledo's other forte is art, in particular the haunting canvases of El Greco, the influential, impossible-to-classify painter with whom the city is synonymous. Though it's justifiably popular with day trippers, try to stay overnight to really appreciate the city in all its haunting glory.
I'm deeply thankful for all your kindness in assisting and guiding through this journey. May Allah bless you and all your loved ones with the best in this world and the next Ameen JAK.
Thank you Dar El Salam for everything you have been amazing in every way and may Allah bless you and jazakom Allah Khairan .
For more information please contact us at (866)327-7252