With a mix of rugged jungles, active volcanoes and world-class beaches, Costa Rica offers some of the best natural sights and experiences in the world, all conveniently packed into one territory. Almost a quarter of the land is preserved within national parks, allowing a wide range of animals and plants to flourish, making Costa Rica an ideal destination for ecotourism.
AVAILABLE LAND ONLY DATES
NOVEMBER 20 – NOVEMBER 26, 2022
1 NIGHT SAN JOSE – 2 NIGHTS ARENAL – 2 NIGHTS MONTEVERDE – 1 NIGHT SAN JOSE
Package includes: 6 nights accommodation, 6 Breakfasts, 1 Lunch, 6 Dinners, Private bus transportation throughout the trip, Private knowledgeable English speaking guide, Tour to Poas Volcano and La Paz Waterfalls, 1 Tour in Arenal, Rio Celeste National Park Tour and Walkways in Monteverde.
 Package does not include: International flights, mandatory travel insurance with COVID coverage, PCR test to return home, excursions, meals and activities not specified in the program and tips.
*In case of any quarantine due to COVID all expenses are not included for any days.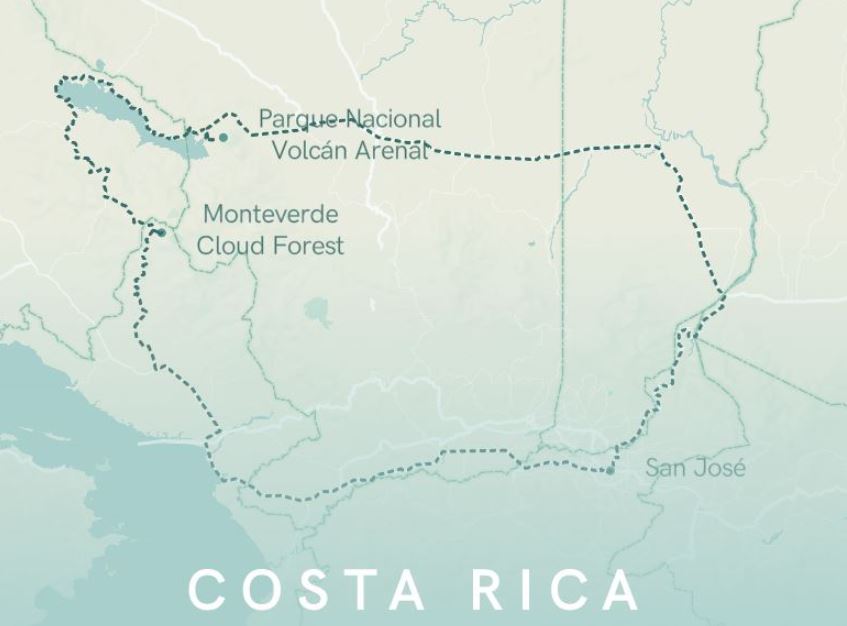 safeguarding your health on your journey IS OUR PRIORITY
*Costa Rica requires a mandatory travel insurance coverage including COVID. For more details please contact us.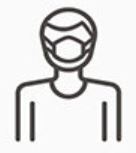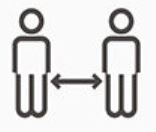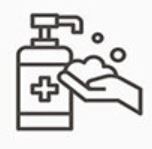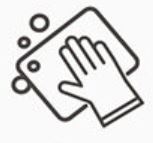 Temperature checks will be taken before trips for your safety.
Wearing masks on your journey helps keep everyone safe.
We're committed to facilitating physical distancing.
All guests and staff are to adhere to sanitizing procedures at all times.
We're adhering to best practices for cleanliness and disinfection. 
PRICING
| | |
| --- | --- |
| Triple | $1,575 per person |
| Double | $1,650 per person |
| Single | $2,250 per person |
Child rate no bed: $950 per child ages 3-11 years old, above 11 years old Adult rate. Under 3 years old is FREE
All room occupancy must be within family individuals due to Covid-19 guidelines. Single travelers must choose Single room
Sister's Only Trip
Group Arrival and Departure Dates: 
January 7- January 14
| | |
| --- | --- |
| Double | $1,995 per person |
| Single | $2,595 per person |
Child rate no bed: $950 per child ages 3-11 years old, above 11 years old Adult rate. Under 3 years old is FREE
All room occupancy must be within family individuals due to Covid-19 guidelines. Single travelers must choose Single room
TRIP AT A GLANCE
Day 1          Arrival to San Jose, Costa Rica / Airport Transfer to hotel / Check-In / Free time / Group Dinner / Overnight San Jose
Day 2          Breakfast / Check-Out / Depart to La Fortuna Arenal / Paos Volcano National Park / La Paz Waterfall Gardens / Check-In to hotel in Arenal / Group Dinner / Overnight in Arenal
Day 3         Breakfast / Day Tour / Free time / Group Dinner / Overnight in Arenal
Day 4         Breakfast / Check-Out / Rio Celeste National Park / Check-In to hotel in Monteverde / Free time / Group Dinner / Overnight in Monteverde
Day 5         Breakfast / Selvatura Park / Free time / Group Dinner / Overnight in Monteverde
Day 6        Breakfast / Check-Out / Monteverde cloud forest / Optional Tour /  Check-In / Group Dinner / Overnight in San Jose
Day 7         Breakfast / Check-Out / Transfer to the airport to return home
ROUNDTRIP INTERNATIONAL FLIGHT NOT INCLUDED
Please contact our offices for International ticket options from your local gateway to San Jose, Costa Rica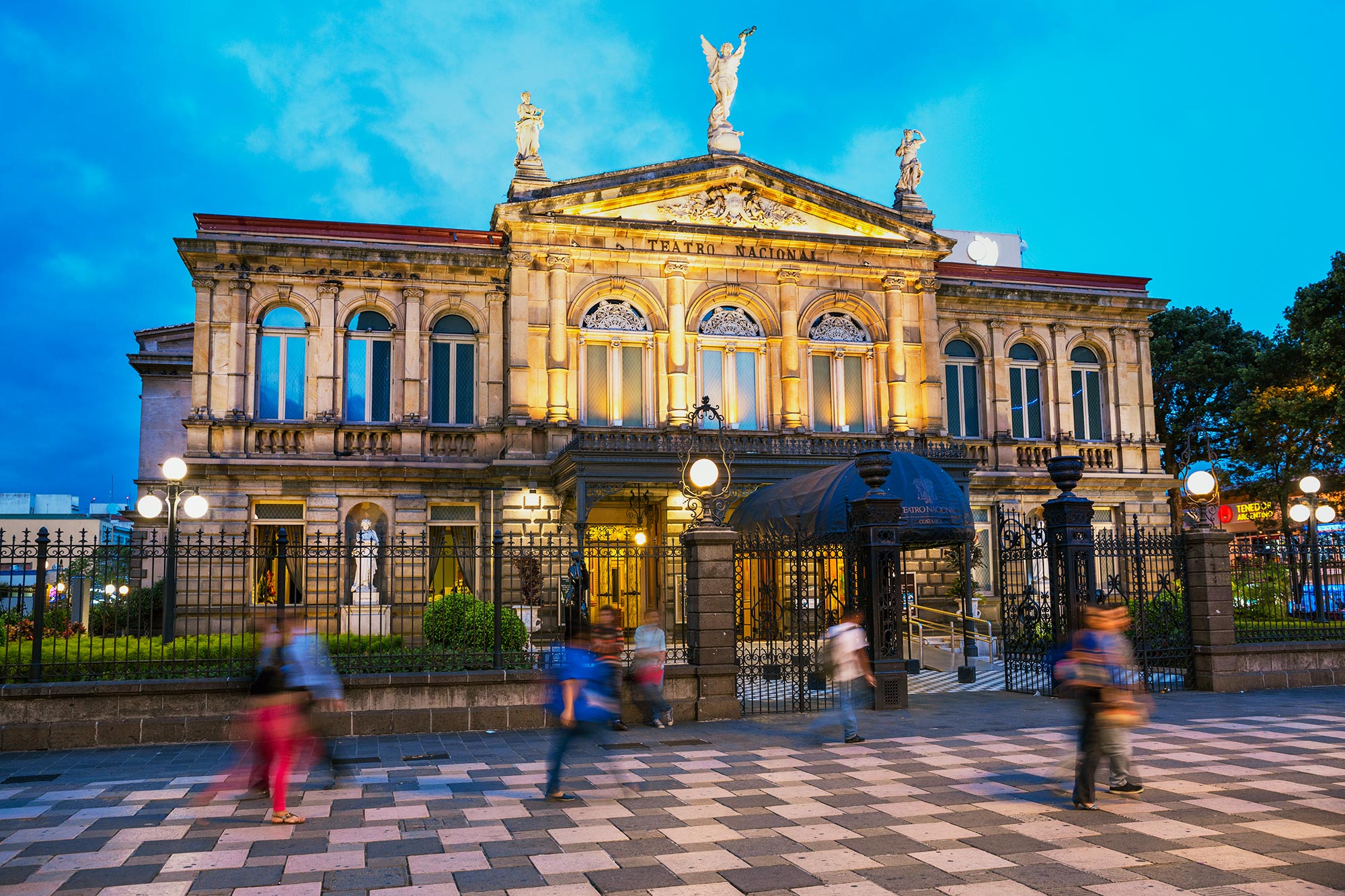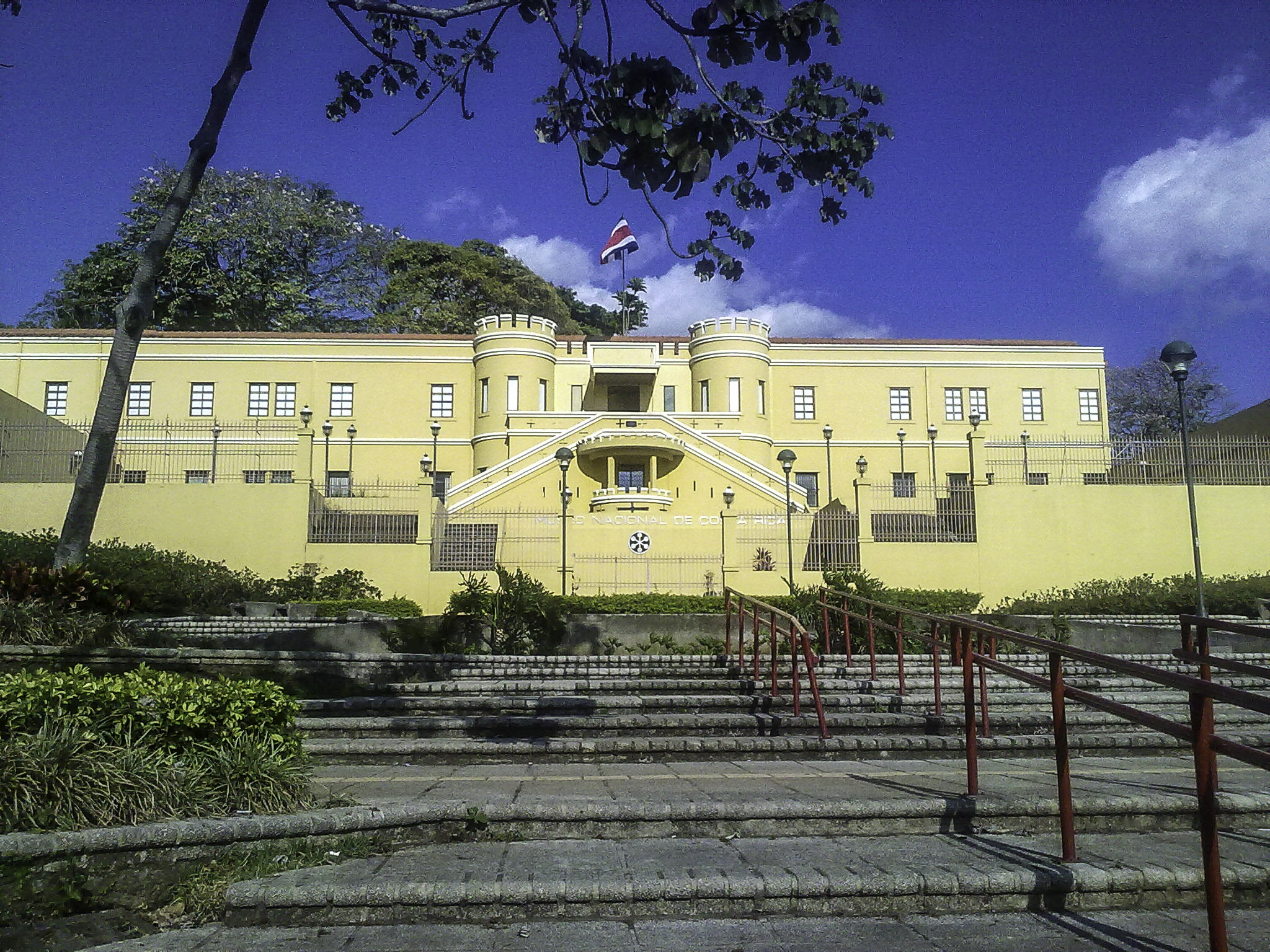 Day 1

San José is the capital of the country and the most populated area; its central location allows direct access to the most popular attractions.
In the city center you can take a tour and get to know some points of interest such
as the Plaza de la Cultura, the Gold Museum, the National Theater and walk along the Central Avenue, which is a pedestrian shopping area.
Highlights:
Arrival in Costa Rica
Assistance at the Airport
Airport hotel transfer
Check in at the Hilton Garden In Sabana or similar.
Free time at the hotel
Dinner
Day 2

La Fortuna is one of the most popular destinations in the country thanks to its offer of adventure, romance and relaxation. La Fortuna is a charming and quiet town from which you can appreciate the majestic Arenal Volcano. In the area there are thermal water spas to relax as well as various adventure activities.
Highlights:
Breakfast at the hotel
Poás Volcano National Park Tour
After breakfast we will leave the hotel towards the Poás Volcano.
As we ascend towards the volcano, you will notice the difference in terms of microclimates and vegetation appreciating the great diversity of agriculture present during the trip, among them: ferns, flowers, strawberries, as well as the cattle farms and the view of the central valley creating A beautiful landscape.
This 8000-foot-tall colossus is active, and you will not only admire its impressive crater and gas emanations, but you will also learn about its phreatic and fumarolic activity as well as the different ecosystems and lush vegetation found in this area. beautiful national park.
La Paz Waterfall Gardens
When you think of Costa Rica you probably imagine a Rain Forest with lush vegetation, crystal clear rivers, spectacular waterfalls, birds, butterflies and a wide variety of flowers. At La Paz Waterfall Gardens you can see all that and much more.
After knowing the whole place and having lunch, we will continue on our way to the beautiful area of La Fortuna

Upon arriving in the La Fortuna area, we will stay at the

Arenal Manoa hotel,
Free time to rest or enjoy the hotel's amenities.
Dinner at the hotel or at a local restaurant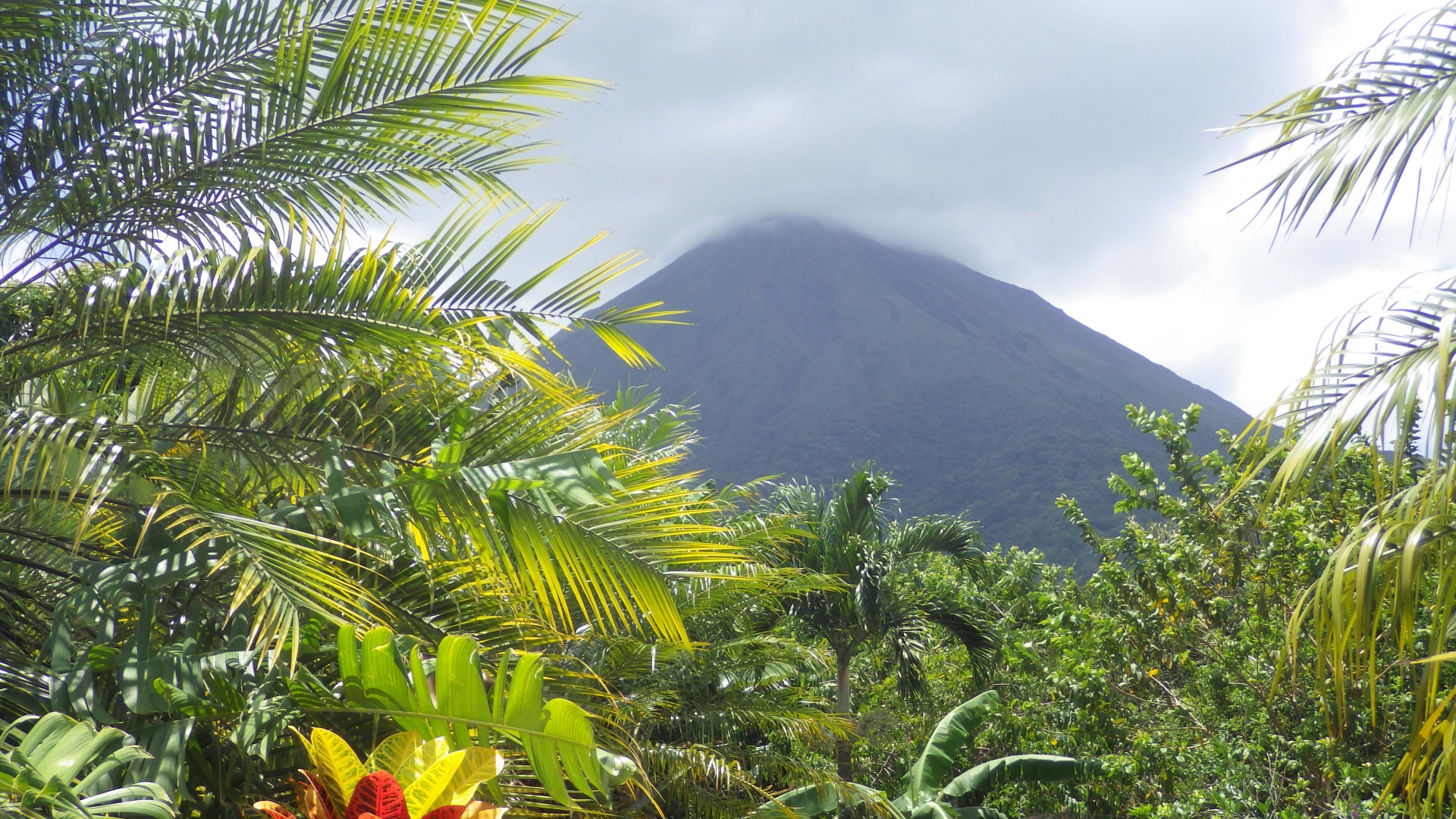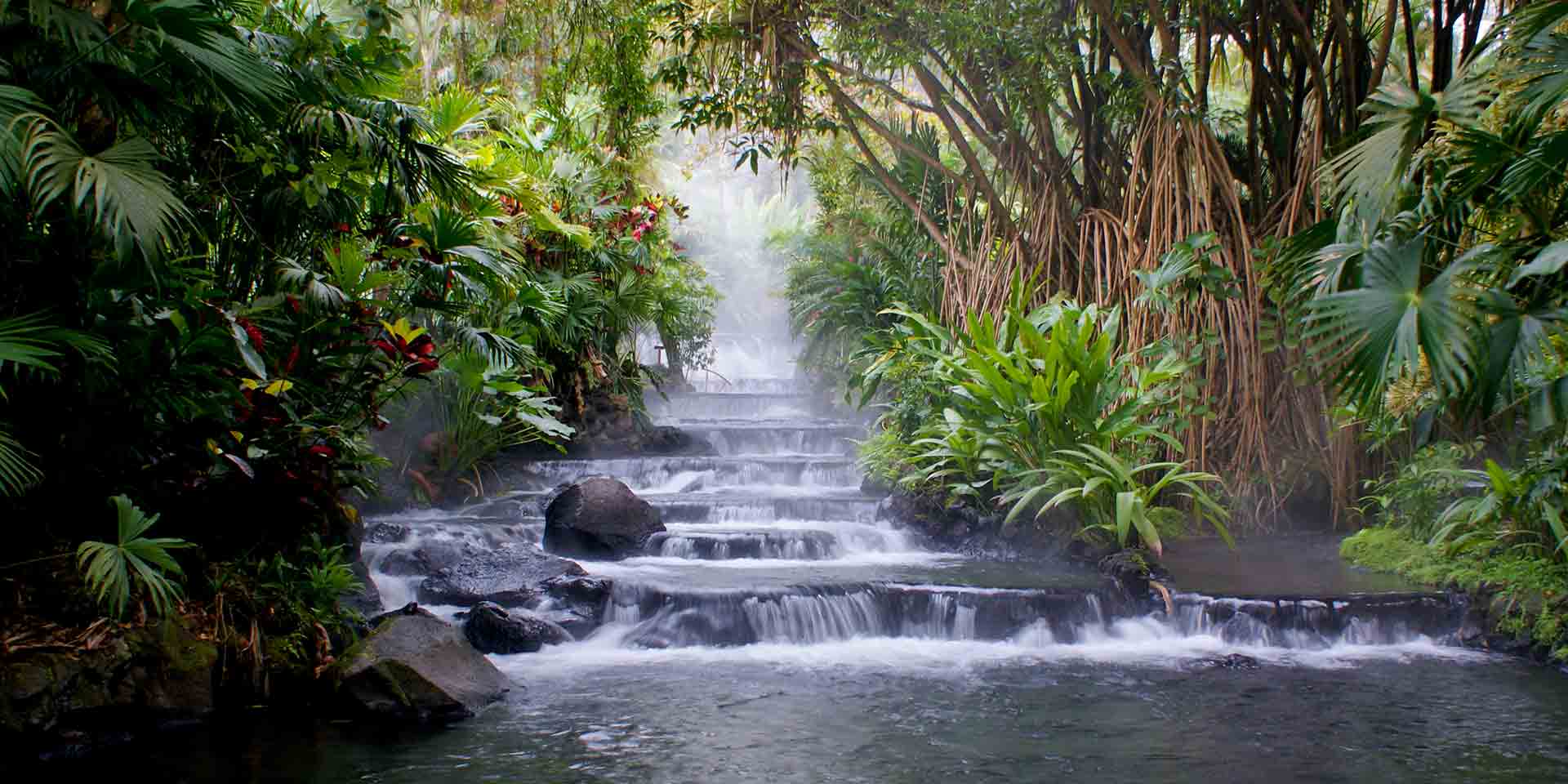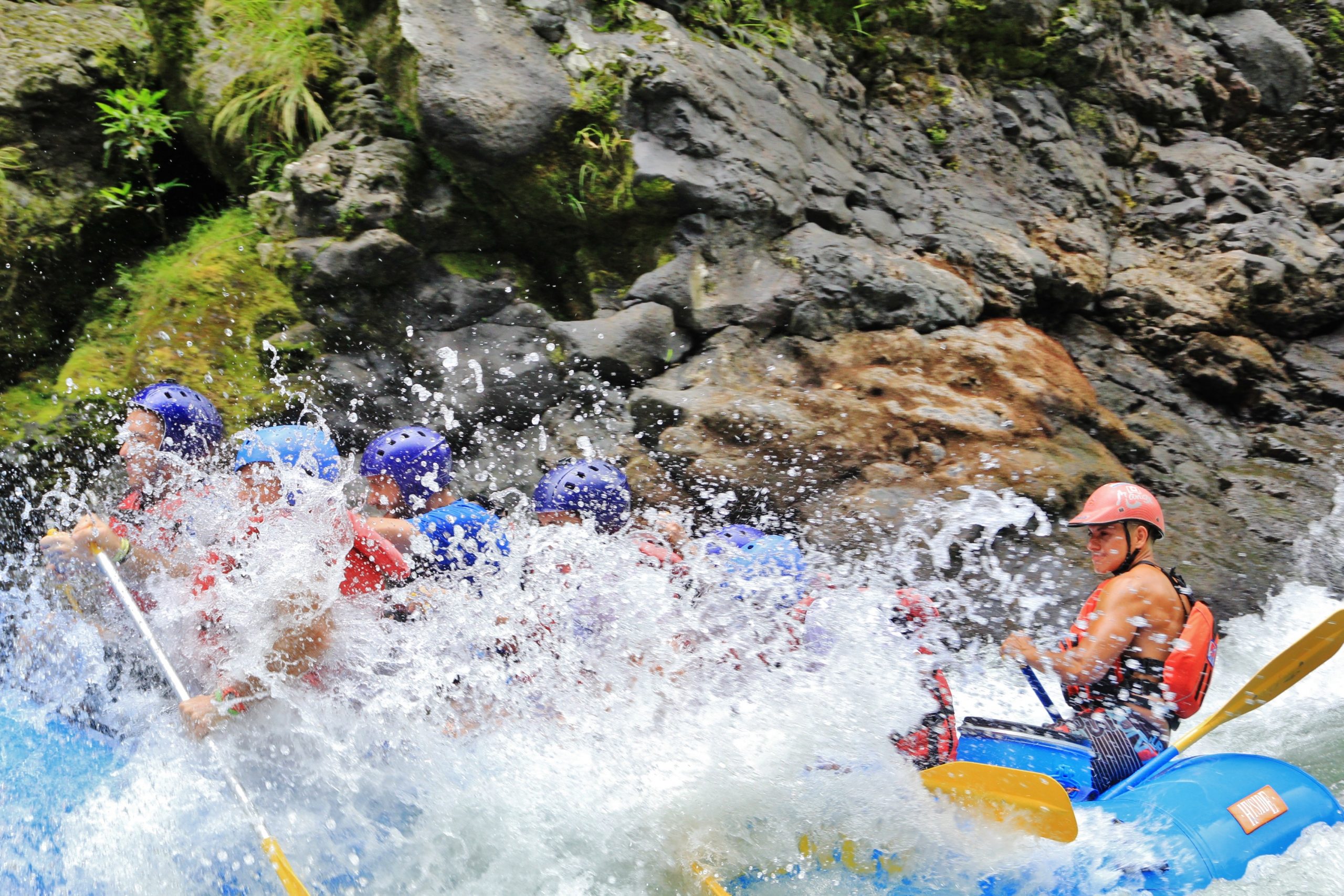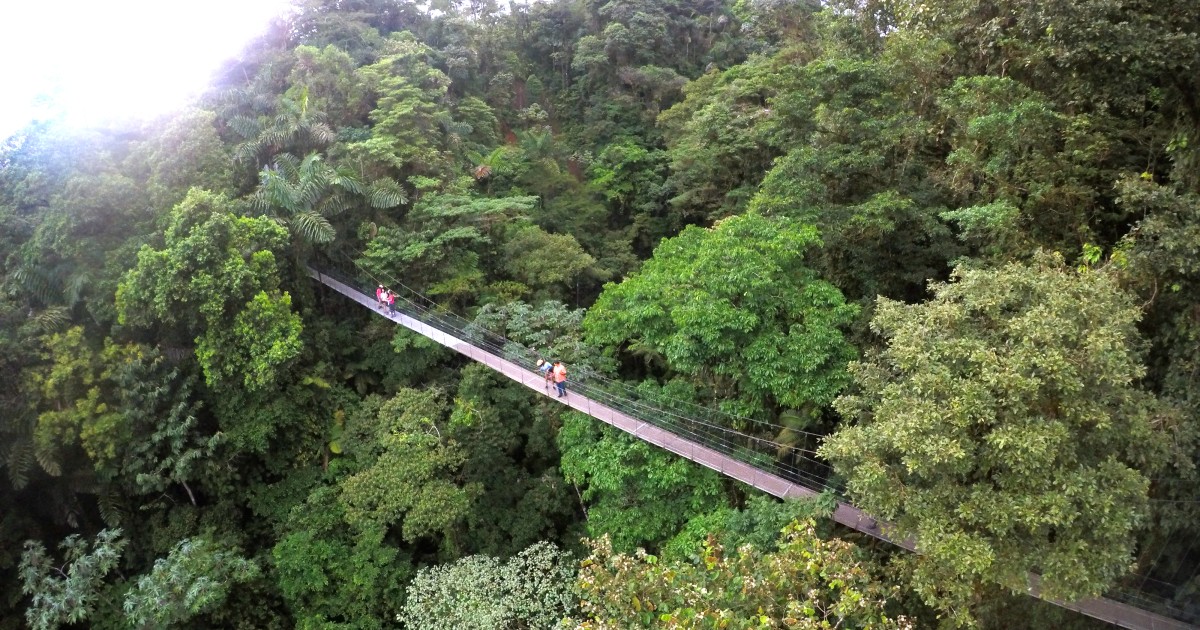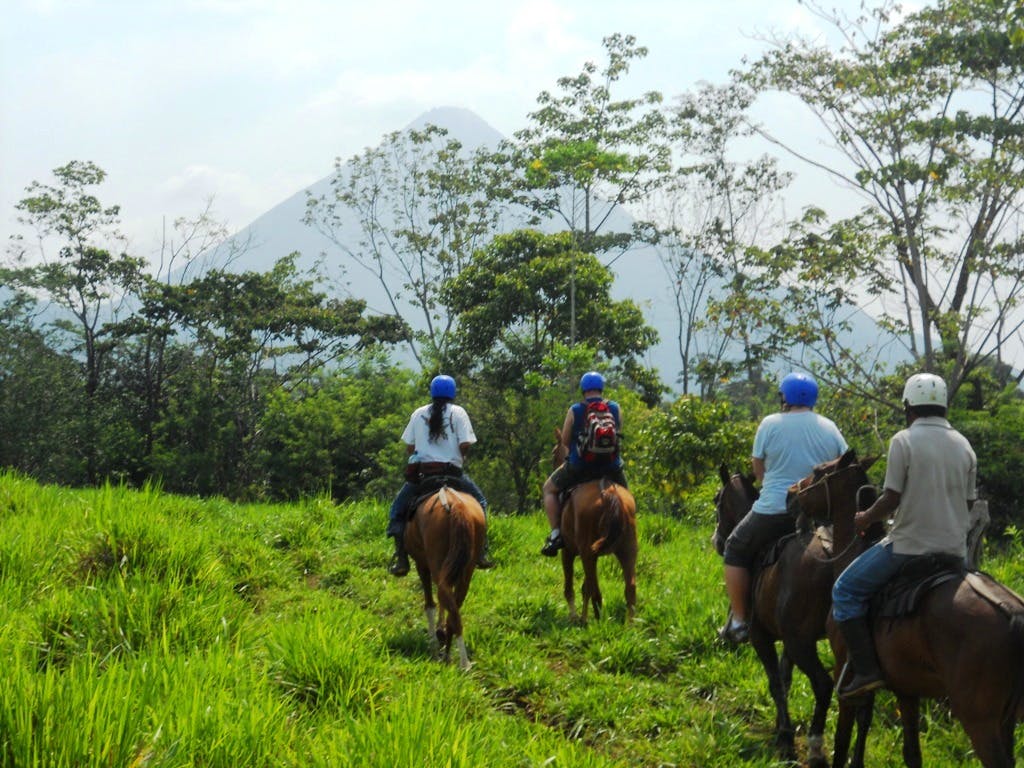 Day 3

Breakfast & Dinner at the hotel
Optional Tour in Arenal (1 per person included in the package)
1- Whitewater rafting on the Balsa River Class 2-3
We will take you about 45 minutes out of the city. Your professional and certified guide will prepare you to challenge yourself as you paddle down 10 kilometers of
fun, rolling rapids! You will combine exciting rapids with the opportunity to admire the lush vegetation and exotic birds and animals as you descend this beautiful class 2-3 river. Your eagle-eyed guides will even point out monkeys, sloths, and toucans along the way!
Then, we will take you to lunch and back to the hotel. Rio Balsa whitewater rafting is the perfect rafting tour for beginners, nature lovers, outdoor enthusiasts, and people just looking for a fun rafting adventure in Costa Rica.
2- Natural Historic Walk Hanging Bridges
Spectacular 2 hours hike through the rain forest where you can appreciate the forest from a unique perspective, learning about its importance and how it works. It is not uncommon to find monkeys, birds, snakes, lizards along the way. The loop trail is about 2 miles (3.2 km) long and consists of 15 bridges, 6 of them suspended in the air, allowing for breath-taking views of the green, lush rain forest.
Includes: Guide and entrance fee.
 

3- Floating Safari at the Peñas Blancas River Tour        

The Peñas Blancas is a slow-flowing and mellow river, which makes it perfect for wildlife observation as you float in a raft. Keep your eyes on the passing rainforest and you may be able to spot monkeys, sloths, iguanas, caimans, and different kinds of tropical birds. As you float down the river, your experienced guide will teach you about the surrounding area and help you spot creatures.
Includes: Transportation, guide
 4- Horseback Riding
Paco's horse rides combine the adventure of riding through the park's trails and being in direct contact with the richness of the tropical forest. During this adventure, you will feel life moving slowly as you take time to marvel at the beauty, sounds and colors of nature, and experience the energy in the air.
You will be amazed by the density of the forest and the access to the pastures located on the highest hills of the park, from which you will enjoy an incredible view of the Arenal Volcano and its lake.
Includes: Guide, Professional Equipment & Transportation
Day 4

The Monteverde Cloud Forest Biological Reserve near the town of Santa Elena, is an area where the biodiversity of the region and the water sources that supply several rivers in the country are protected.
In this area you can walk through the forest canopy through the hanging bridges, venture into a canopy and observe the diversity of flora and fauna that the area offers.
Highlights:
Breakfast at the hotel
Rio Celeste National Park
The Río Celeste National Park is located 1.5 hours from Arenal, it is a trip with very beautiful panoramic views and passes through rural towns. The Río Celeste waterfall is near the Tenorio and Miravalles volcanoes. Once we arrive, we will begin a hike through the dense and lush tropical jungle that surrounds the Tenorio National Park. When we get to Los Tenideros, where two rivers meet, you will be surprised by the blue color of the turquoise water that comes out of the waterfall. This hike takes about 1.5 to 2 hours or about 6 kms long (3 miles) and is considered a moderate hike.
We will finish the walk and continue en route to the Monteverde area
Dinner at the hotel in Monteverde
Accommodation at the El Establo hotel, Deluxe Room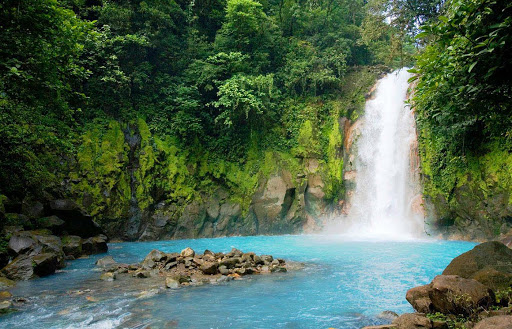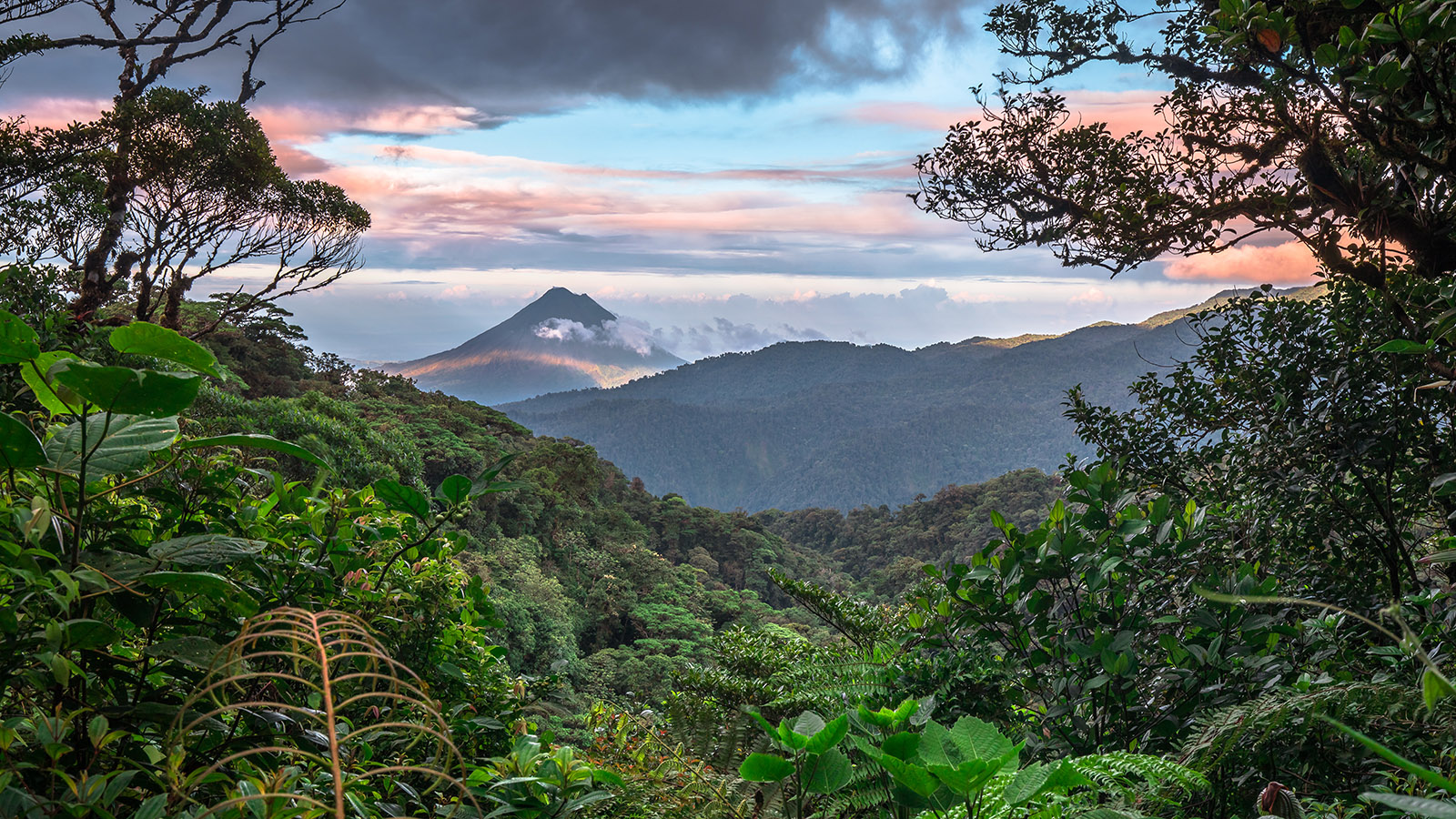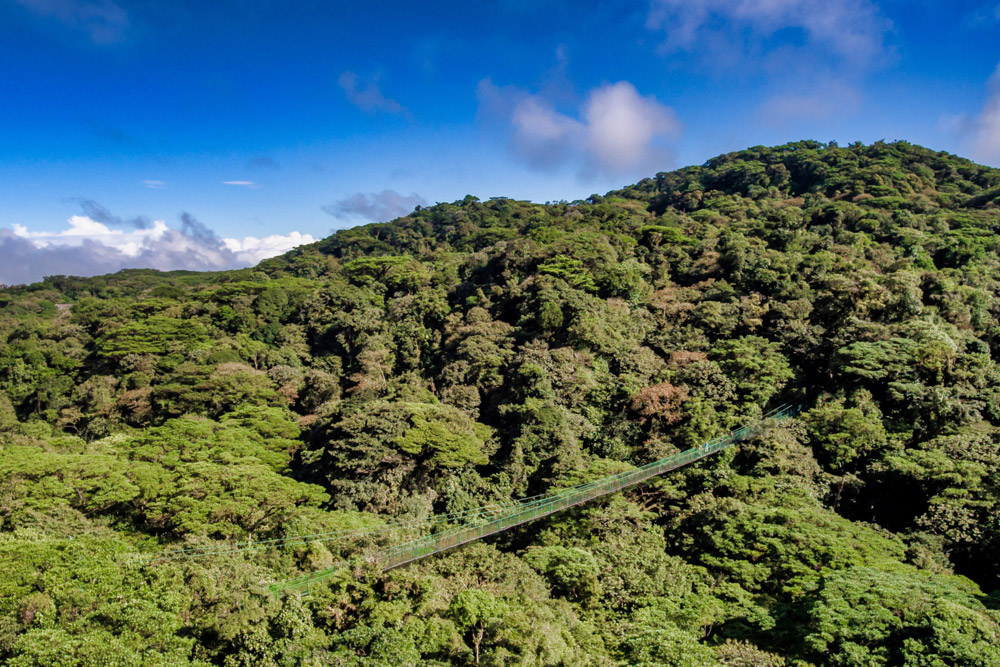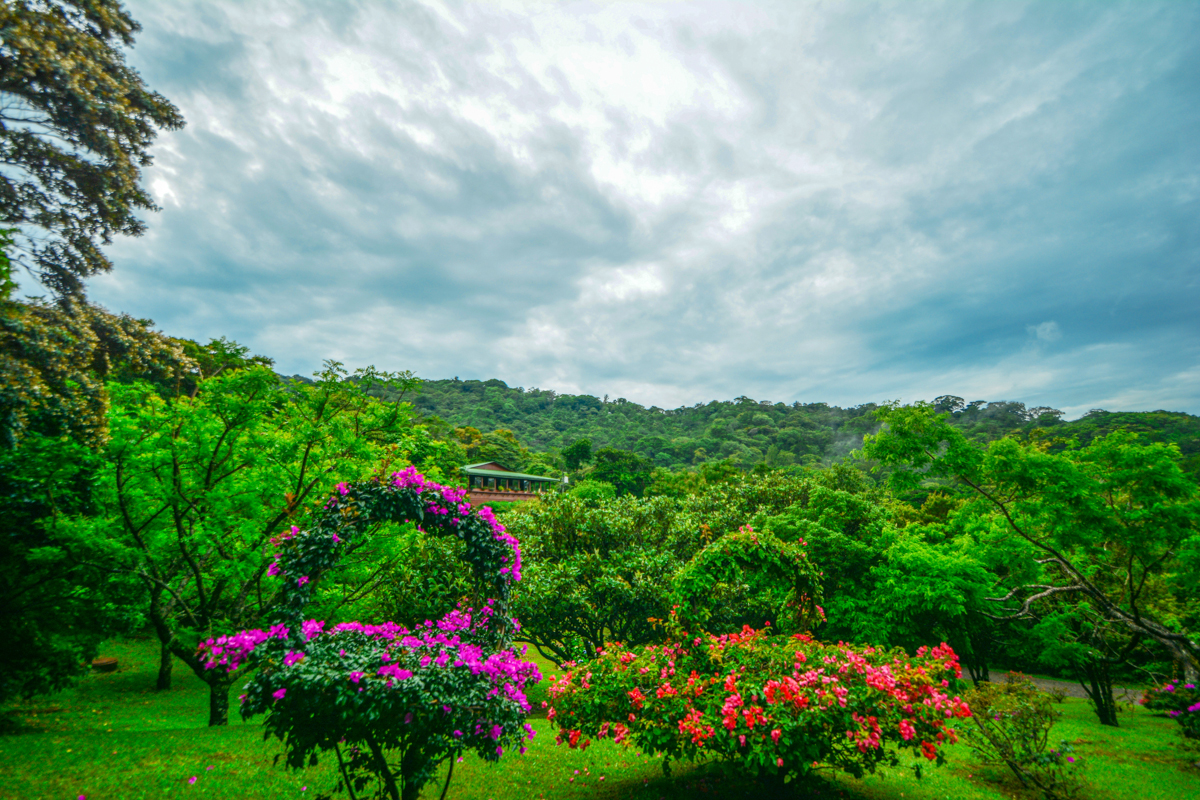 Day 5
Breakfast at the hotel in Monteverde
Selvatura Park
Located in one of the world's most recognized and wonderful cloud forest.
Sky Walk: Selvatura's Tree Top Walkways consist of a 1.9 mile (approximately 3 kilometer) trail that crosses through the Monteverde Cloud Forest. Here visitors will walk on eight different bridges with various lengths ranging between 150 feet ( 50 meters ) up to 510 feet (170 meters ) and altitudes ranging between 36 feet ( 12 meters ) up to 180 feet ( 60 meters ).
Includes: Guide & Transportation
Dinner at the hotel Senda or similar
Day 6

Breakfast at the hotel in Monteverde

The Monteverde cloud forest is home to more than 130 species of mammals, 400 species of birds, including the beautiful Quetzal, 30 species of hummingbirds, 5000 species of moths and 3000
species of floors. Enjoy a walk surrounded by a lot of biodiversity.

Transfer, Entrance & guide Included

After the walk, we will go to San José.

Overnight at AC Marriott


Dinner at the hotel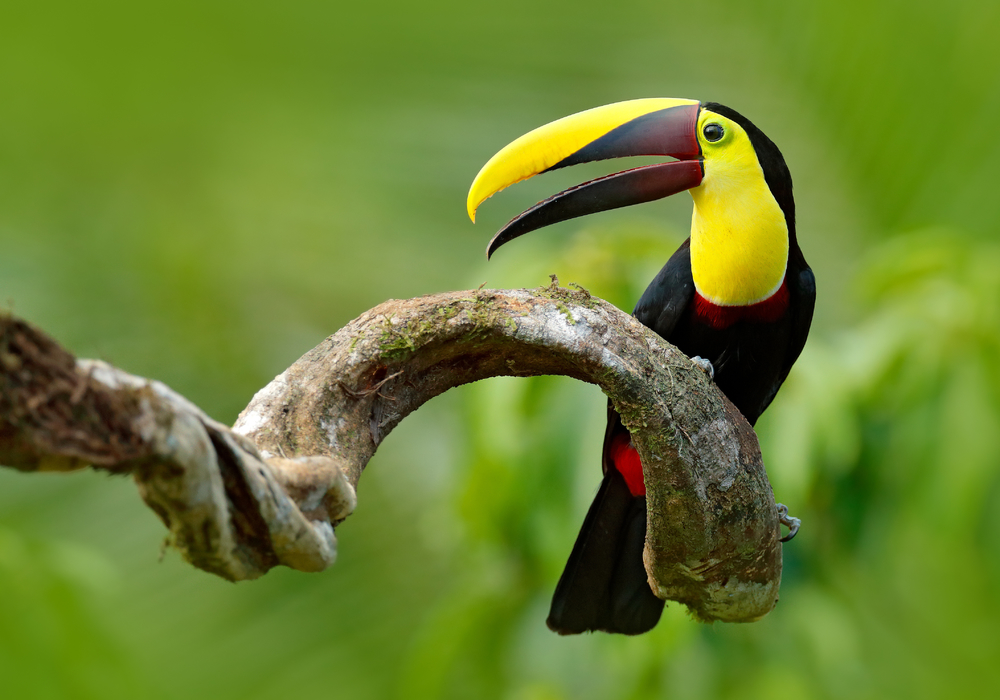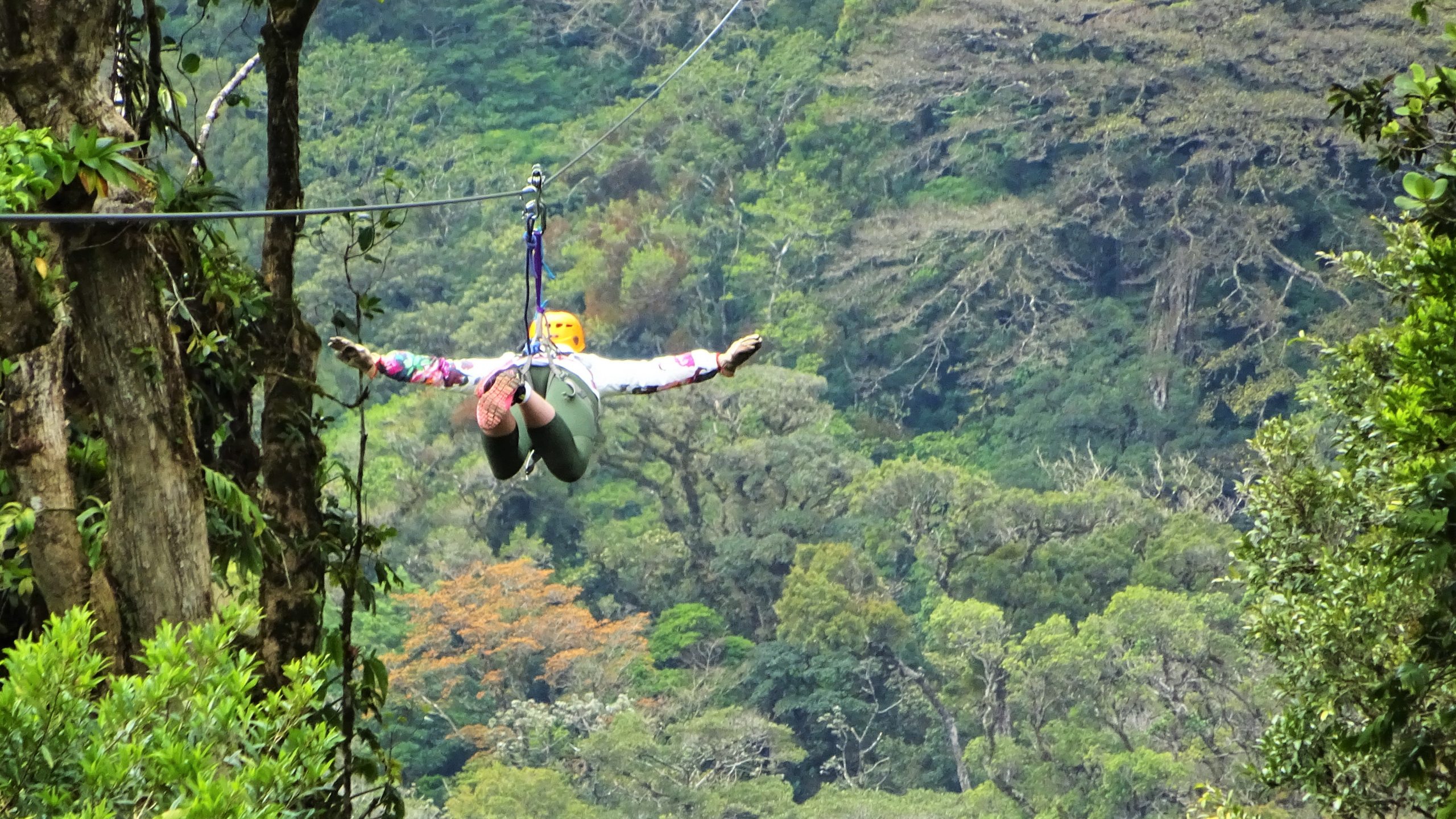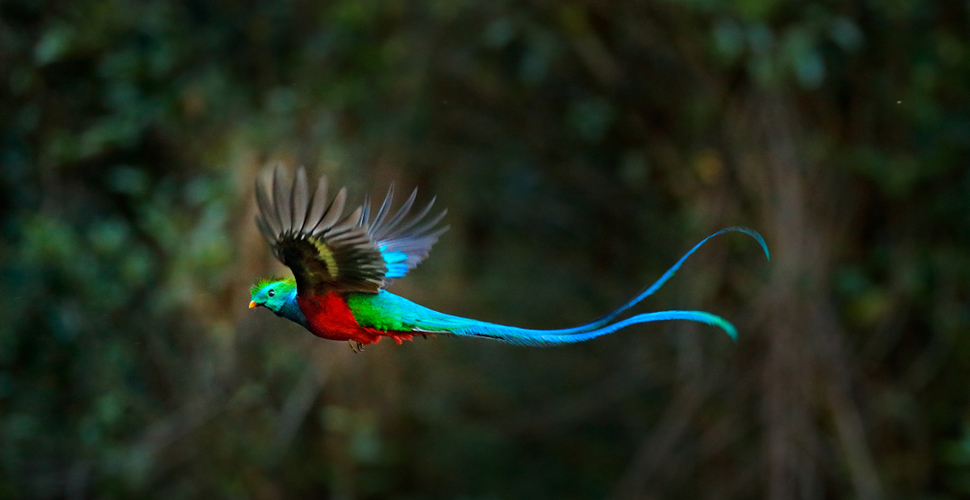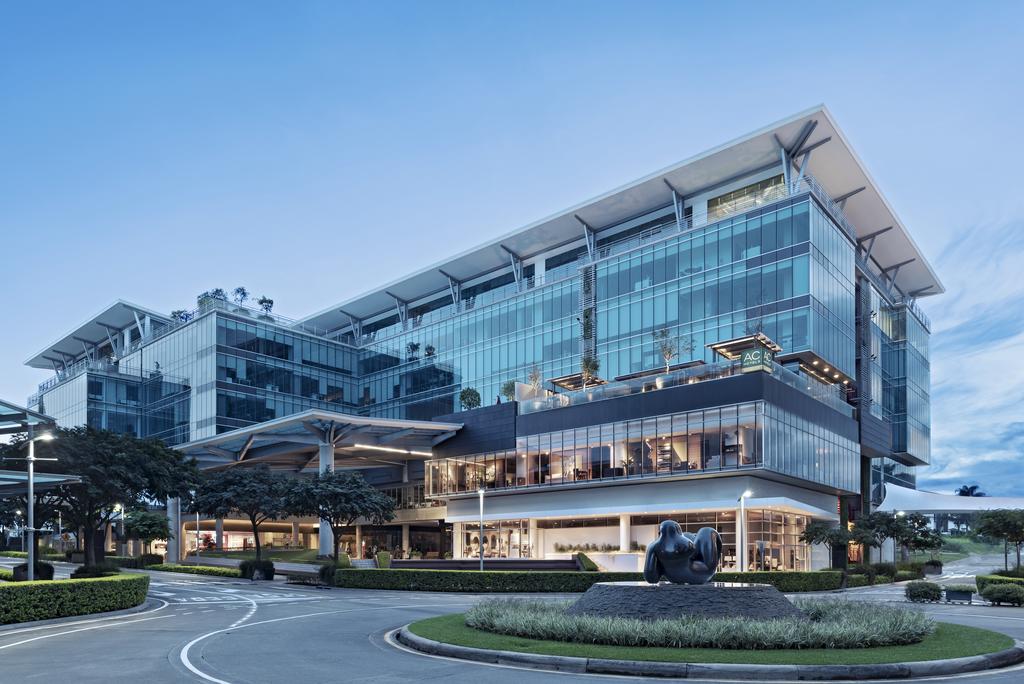 SAN JOSE – We Say goodbye
Day 7
We have come full circle on this journey. With this itinerary, we got to experience a bit of everything from cloud forests, magical waterfalls, to stunning lakes and volcanos. I hope you enjoy your Costa Rica travel and carry that Pura Vida attitude wherever you go from here.
Highlights:
Breakfast at the Hotel
Check-out
Transfer to the International Airport
I'm deeply thankful for all your kindness in assisting and guiding through this journey. May Allah bless you and all your loved ones with the best in this world and the next Ameen JAK.
Thank you Dar El Salam for everything you have been amazing in every way and may Allah bless you and jazakom Allah Khairan .
For more information please contact us at (866)327-7252
BEGIN YOUR JOURNEY TODAY