Egypt is a place that takes you back in time, not only hundreds of years, but thousands, with a vast and rich history. Amongst the earliest civilizations, it was ruled by ancient Egyptian pharaohs, Persians, Greeks and finally by Muslims around 1400 years ago.  Of course, it is most famous for its ancient Egyptian history, the pharaohs, pyramids, hieroglyphics and artefacts and there is plenty of all for everyone to see and be amazed.  
 Egypt has had a large Muslim population since the 7th century and there are many treasured mosques throughout the country, with the most iconic and world famous being the Al-Azhar mosque, which developed into one of the oldest universities in the world.  Additionally, the Grand Mosque of Muhammad Ali Pasha, widely celebrated as the founder of modern Egypt, built this mosque in memory of his son who died in 1816.  Beyond its fascinating history, Egypt is known for its warm, hospitable people, bustling bazaars and cafés and delicious must-try cuisines that will have you falling in love with it.
Safeguarding Your Health on Your Journey is our Priority

Temperature checks will be taken before trips for your safety.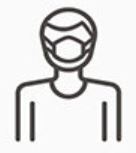 Wearing masks on your journey helps keep everyone safe.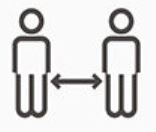 We're committed to facilitating physical distancing.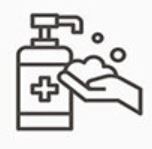 All guests and staff are to adhere to sanitizing procedures at all times.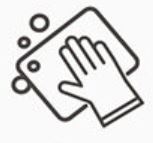 We're adhering to best practices for cleanliness and disinfection.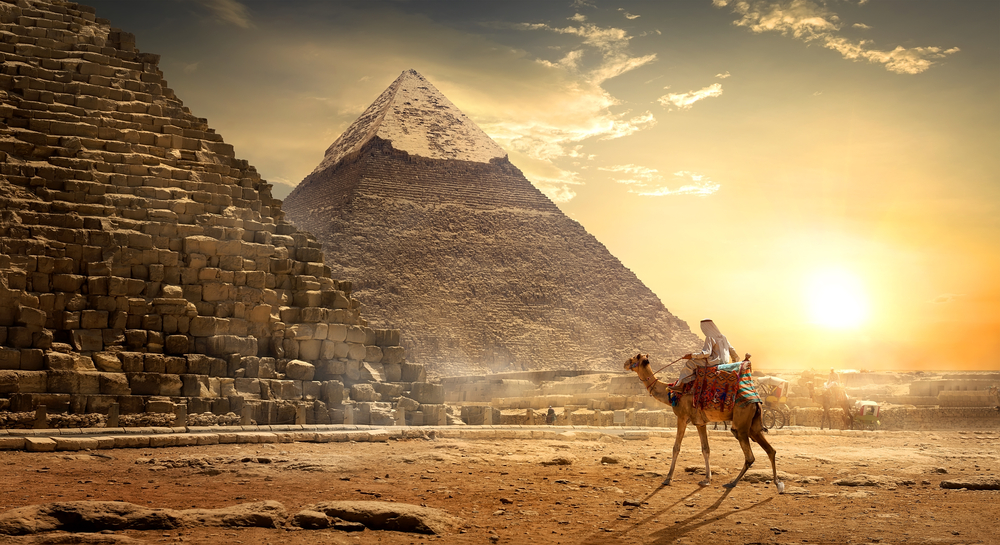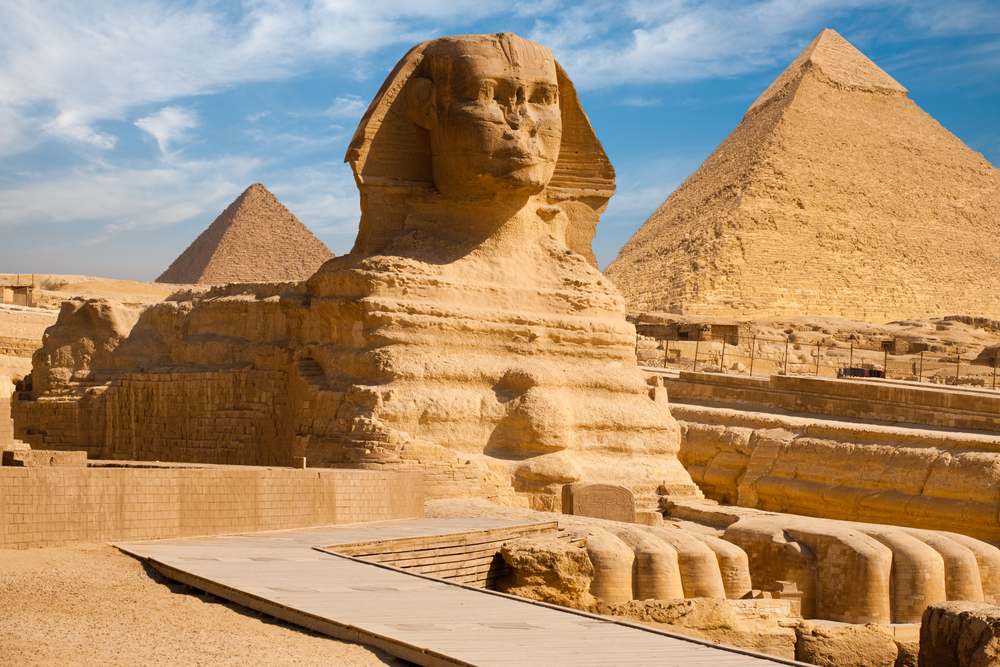 The iconic Pyramids of Giza plateau, just on the outskirts of Cairo, is an ancient necropolis, or cemetery, for several pharaohs that ruled ancient Egypt thousands of years ago.  Listed as one of the Seven Wonders of the Ancient World, it consists of three main pyramids guarded by a 4500-year-old limestone statue of a body of a lion with a Pharaoh's head – the Great Sphinx. If you love history, then you'll love the new Grand Egyptian Museum – a billion-dollar project with 500,000 square meter space housing around 100,000 ancient artefacts!
A three-day luxury cruise, along the world's longest river, the magnificent river Nile.  Along the cruise you will see some of the most amazing sights and monumental landmarks of Egypt.  Prepare to embark on a magical and memorable experience, starting by exploring the High Dam and moving northwards towards the city of Luxor.
In the middle of the Nile, located on Philae Island is an incredibly picturesque temple of Egypt – the Temple of Isis, a temple honouring the Egyptian goddess, Isis and was one of the last built in the classical Egyptian style.  As you continue you way north, you'll see the ancient temples of Kom Umbu and Edfu, before reaching Luxor. This cruise is certainly going to be up there as one your highlight experiences of Egypt – what are you waiting for?! 'All aboard'!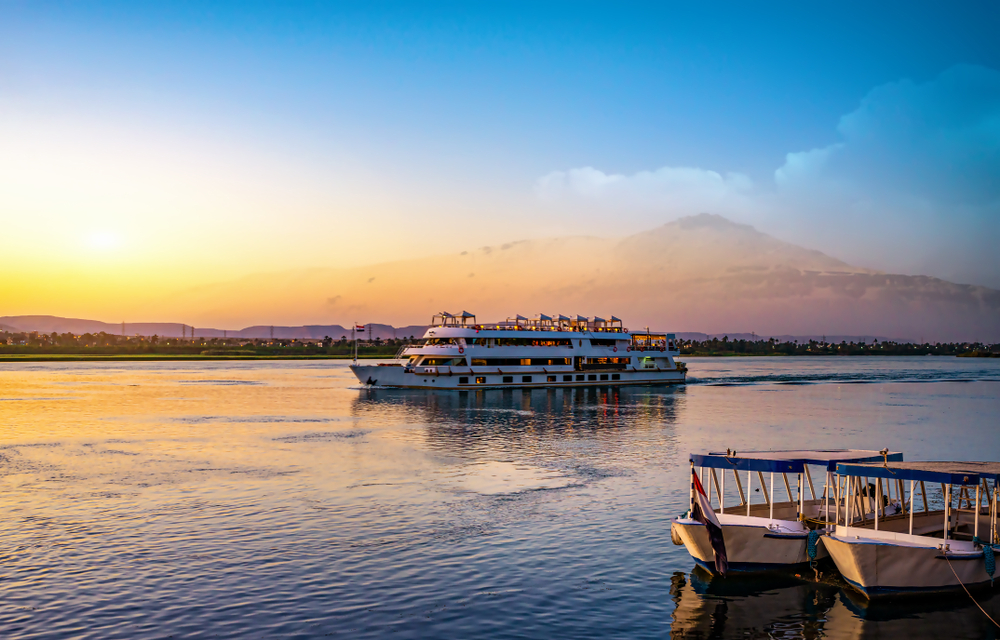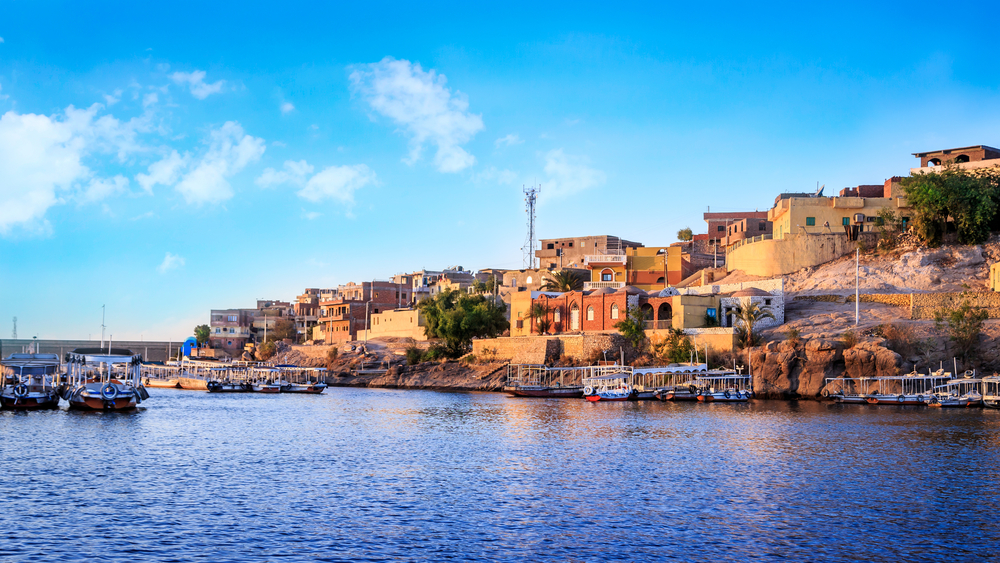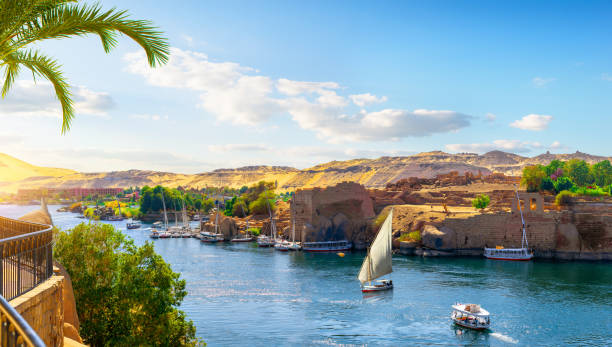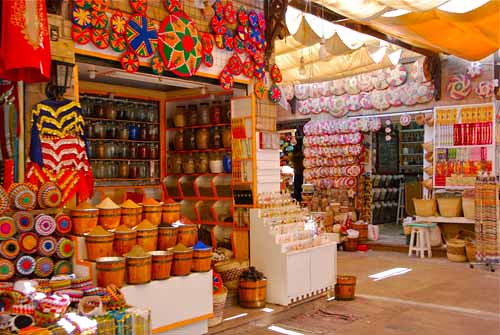 Aswan is Egypt's southernmost city and like many Egyptian cities, it lies close to the river Nile providing beautiful, picturesque landscapes.  Aswan is the perfect place to take a luxury Nile cruise where along this magnificent river you can see mesmerising ancient sites, each spurring you to learn and explore some more. 
Just south of Aswan, closer to the Egypt-Sudan border, is the Nubian Village, home to the indigenous Nubians, having settled and lived along the river Nile for thousands of years. The Nubian people have preserved their ancient traditions, their language and are known for their culture, friendliness and hospitality.  Interestingly, crocodiles are an important part of their culture, even homes were once guarded by them, and you'll find some mummified crocodiles hanging in people's homes as well as some live ones in cages!
Visit the Valley of the Kings, the necropolis of the Pharaonic New Kingdom, including the famous tombs of the kings of ancient Egypt, your next stop will be the amazing temple of Hatshepsut. The first woman who ruled Egypt, this temple was used as a monastery in the Christian era that is why it is famous for the name "El Deir Al Bahry", or the Western Monastery.
Your last stop of the day will be at the gigantic Colossi of Memnon. These two 18 meters high statues are the only remaining items of the temple of Amenhotep III. During the roman era, music was heard coming out of one of the statues that were attributed, by the Greeks to Aga Memnon the Greek Hero.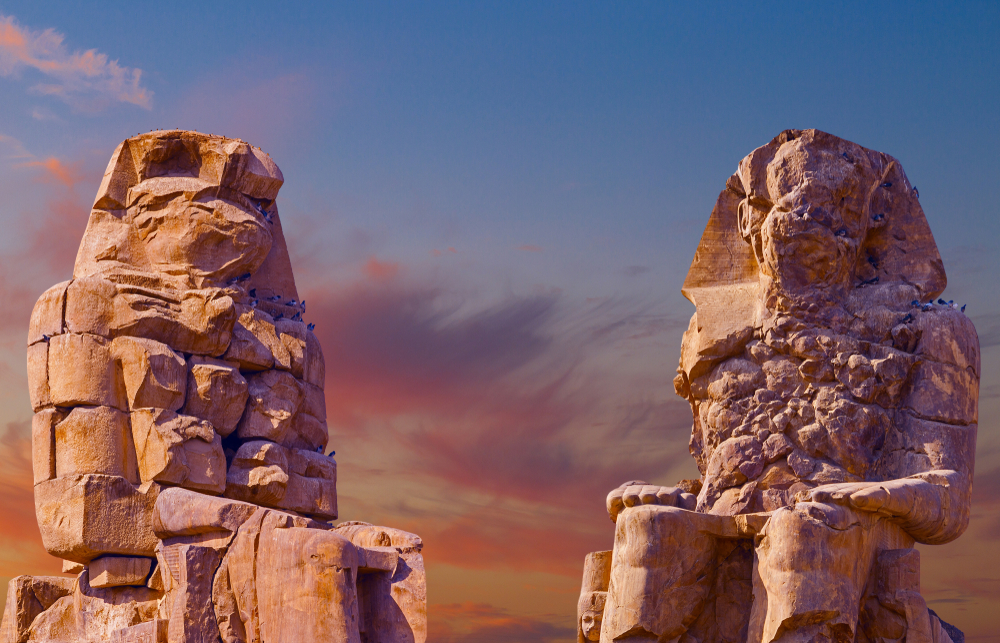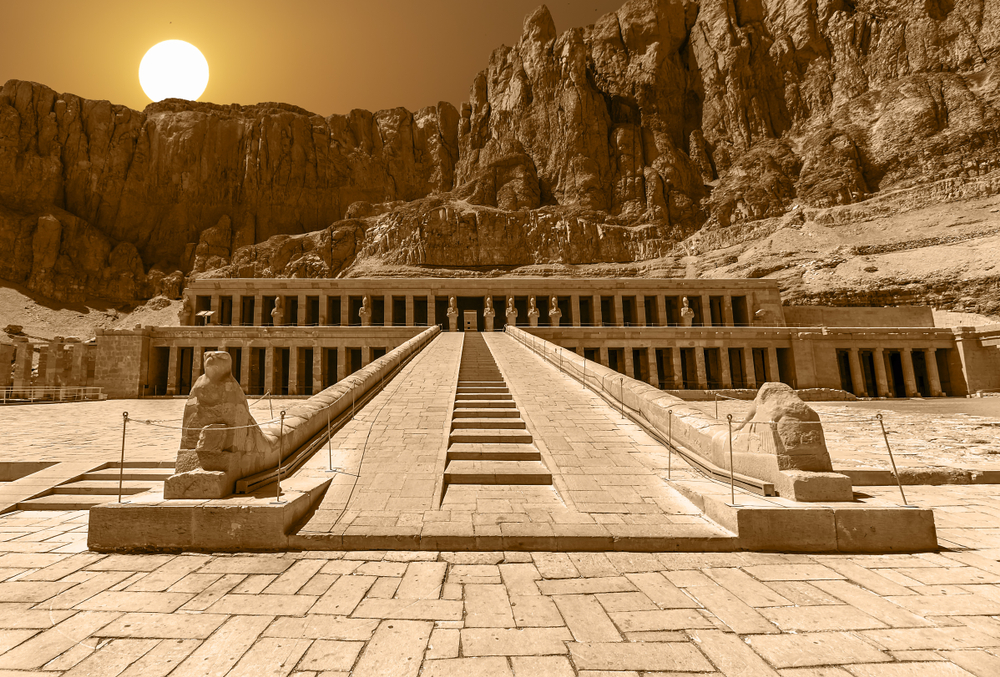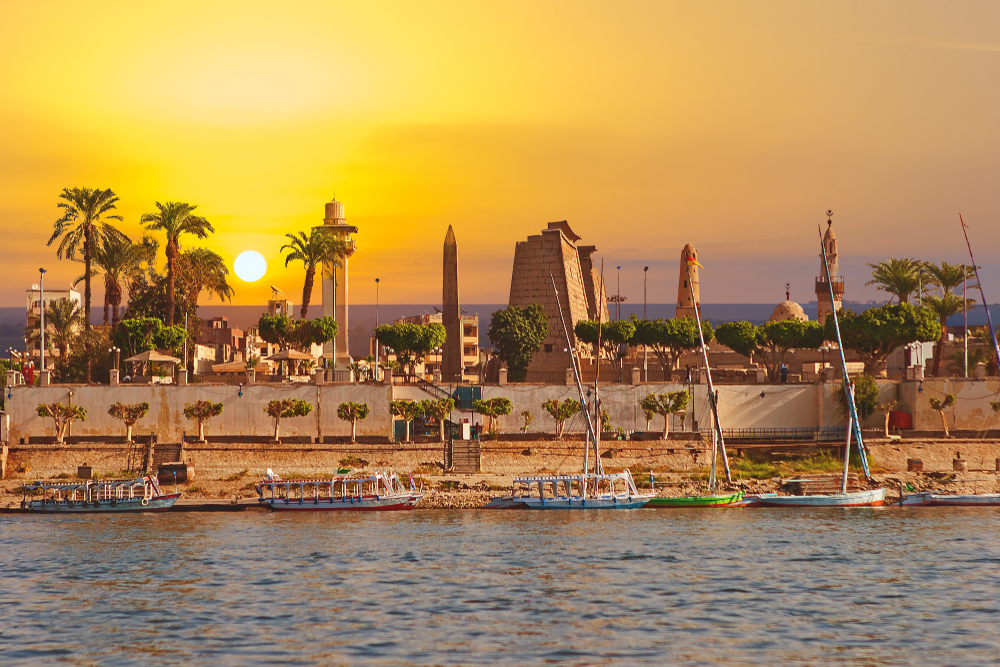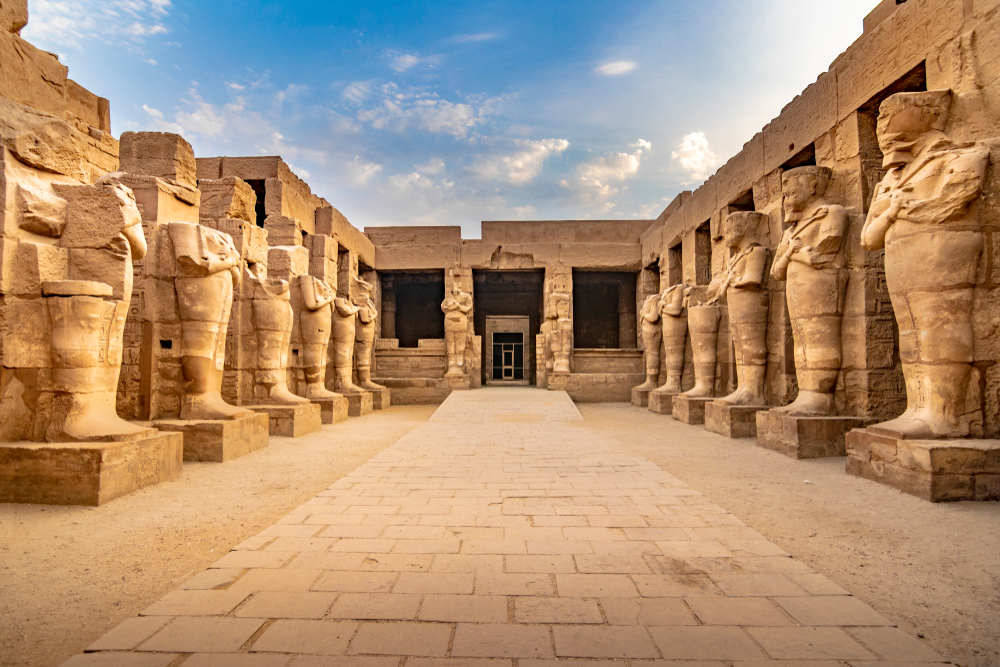 Luxor, located in the south of Egypt, is often referred to as the world's largest open-air museum due to its vast array of ancient monuments, tombs and temples.  Formerly a capital of the Pharaohs and home to the famed Valley of the Kings tombs, a royal necropolis of the Pharaonic New Kingdom era where, amongst many others, the famous Tutankhamen and Ramses were buried. As you venture inside you can appreciate the elaborate decorations and see the depictions of the afterlife in their tombs.
The Luxor and Karnak Temples are amongst the archaeological highlights of Egypt and the most visited sites after the Pyramids in Giza.  The temples are thousands of years old and were once the most important and largest religious centers in Egypt. The Luxor Museum contains fascinating ancient statues and artifacts found in the temples and will have you captivated by the absolutely amazing ancient Egyptian history.
Cairo is often referred to as a city of a thousand minarets and it is certainly full of impressive, historic mosques from the time Muslims first conquered Egypt in the 7th century and throughout the various caliphates that ruled over it. Masjid Al-Azhar is an icon of Islam in Egypt, built in the 10th century, for the newly established capital city. Around 900 years later, the Ottomans built the Great Mosque of Muhammad Ali Pasha, modeled on the Sultan Ahmed Mosque in Istanbul.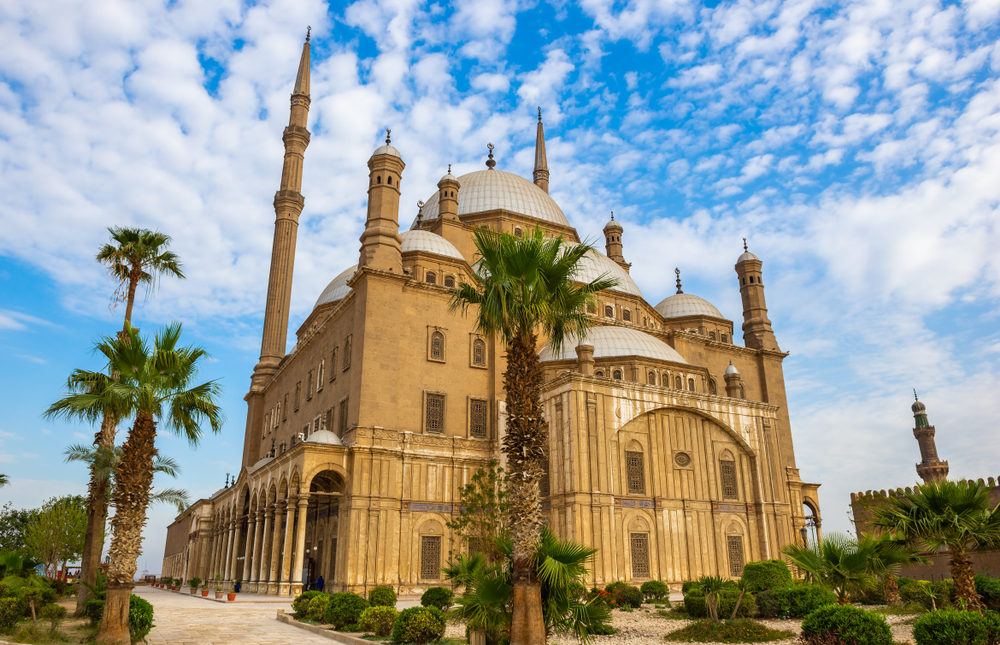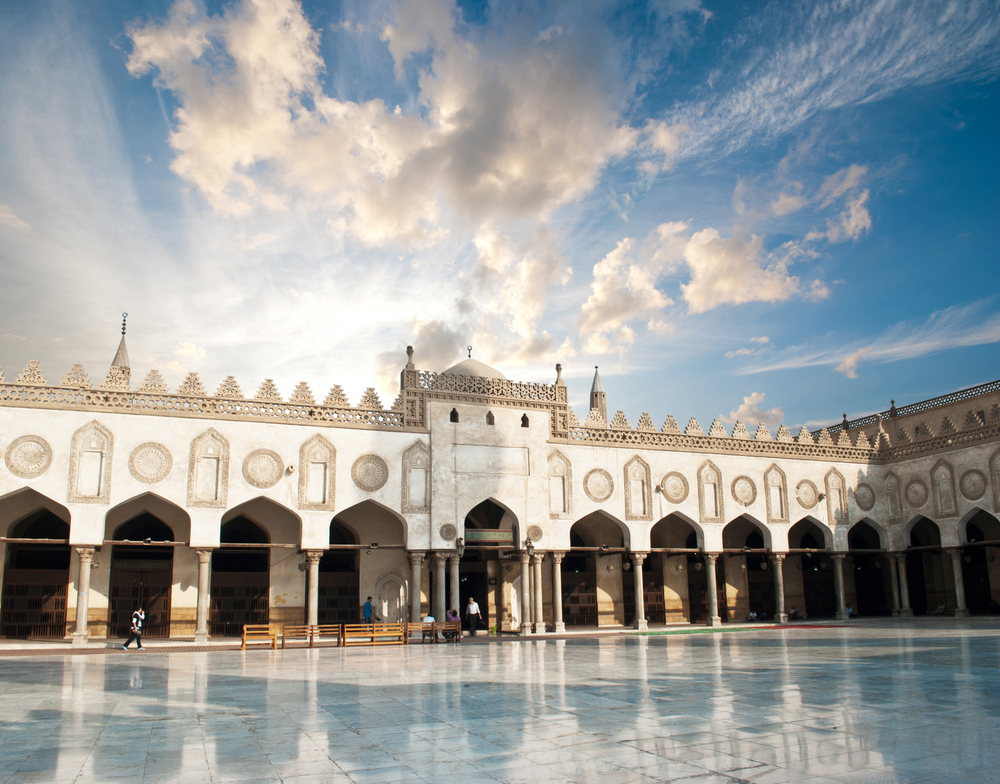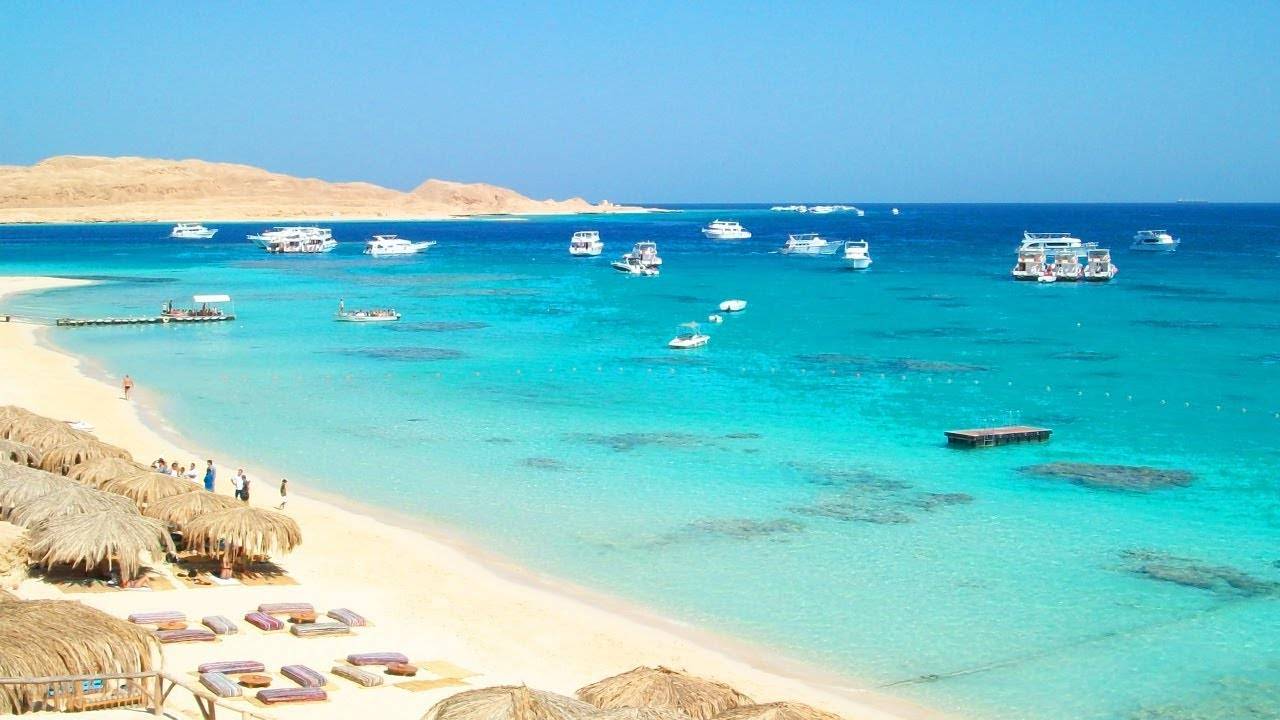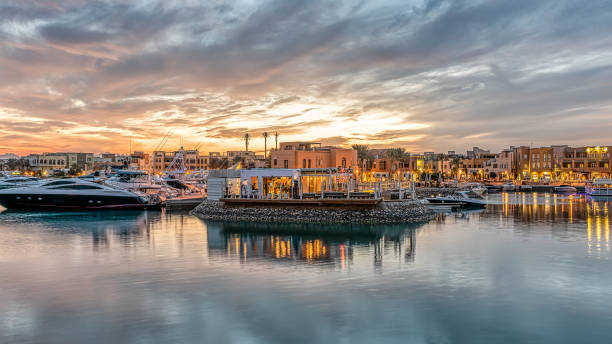 THE PARADISE OUT OF DESERT
El Gouna is 
the premier Red Sea holiday destination
, a self sufficient town boasting 18 hotels and offering various activities. It's truly one of its kind. The architecture throughout is inspired by traditional Egyptian homes in the countryside and Upper Egypt. It's a resort town spanning over 10 km of pristine Red Sea coast, with lagoons throughout. It was the first destination in the Middle East and Africa to receive the Global Green Award, which is given by the UN to cities making substantial efforts, progress and improvements in the field of environmental sustainability. While it's true that Egypt's Red Sea Riviera is home to some amazing coastal cities, towns and beaches: El Gouna is our personal favorite.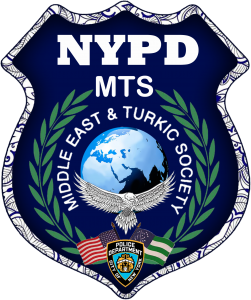 WAITLIST ONLY
Group Travel dates on Egypt Air
May 2 – May 12
Double
$2,995 per person WAITLIST
Single

$3,495

per person SOLD OUT
Trip at a Glance
Day 1  – One Group Arrival – Egyptian Museum Visit in Downtown
Day 2  – Full Day Giza Pyramids, Sphinx & Citadel
Day 3  – Cairo – Flight to Aswan – Embark your Nile cruise
Day 4  – Kom Ombo and Edfu
Day 5  – West Bank Sightseeing
Day 6  – Luxor – Karnak Temples Visit – Transfer to Hurghada – Overnight Gouna
Day 7  – Gouna Vacation
Day 8  – Gouna Vacation
Day 9  – Flight Back to Cairo from Gouna
Day 10 – Flight Back home
Inclusions/Exclusions
PRICE INCLUDES:
International Flights
2 Nights in Cairo – Sheraton Cairo Hotel
3 Nights on Luxury Nile cruise full board – Empress Nile Cruise
3 Nights in Gouna – Cooks Club Gounda Hotel
1 Nights in Cairo – Le Passage Cairo Airport Hotel
Skip the airport line with our Fast Track service upon arrival at Cairo International Airport.
Meet and greet service by our representatives at airports
Assistance of our guest relations during your stay
All transfers by deluxe A/C vehicle
Domestic flight ticket Cairo to Aswan and Hurghada to Cairo
Accommodation for 3 nights in Cairo hotel with breakfast
Accommodation for 3 nights in Gouna hotel with breakfast & dinner
Accommodation for 3 nights on board cruise Aswan to Luxor on full board
All sightseeing tours in Cairo, Luxor and Aswan as mentioned in the itinerary group tours
Local English-speaking tour guide during your tours
Bottled water during outings outside of hotel or cruise ship
Admission fees to the sights throughout the tours as per the itinerary
Meals in the hotels, cruise and during tours as mentioned in the itinerary
Applicable taxes for all hotels and Nile cruise included in the price
EXCLUSIONS:
Egypt Visa fee ($25)
Any optional tours not included in the itinerary
Tipping & Gratitudes are highly recommended.
Personal Spendings like mineral water and drinks during meals, laundry, phone calls.
Entrance fees inside any of the Pyramids of Tutankhamen Tomb at Valley of the Kings
Any Extras not mentioned all above
Additional Helpful Info
Entry Visa to Egypt for Americans holding a normal passport, costs is US$ 25 per person.
Entrance fees inside the Great Pyramid of Cheops costs per person US$ 25.
Entrance fees inside Tutankhamun Tomb at Valley of the Kings costs per person US$ 20.
Sound & Light Show at Karnak Temples costs per person US$ 50
Hot Air Balloon in Luxor, costs per person US$ 150
Check in at 03.00 pm at the hotel & check out at 12.00 in the noon. Check in on cruise is at 11:00 am and check out is at 09:00 am.
Camel riding is not recommended for customers above 60 years or older. A Camel ride for 25 minutes costs per person US$ 30 during the Pyramids Tours.
It is best for each guest to have his health insurance with him/her covering Covid 19.