THE RISE & FALL OF THE OTTOMAN EMPIRE By Shaykh Yasir Qadhi 
Over the centuries, many have found themselves drawn to the diverse, beautiful land now known as Turkey. Even today, Turkey ranks among the top travel destinations in the world, thanks to such attractions as the modern and ancient Istanbul,  the wealth of Islamic and Ottoman historic sites and ruins, and the unforgettable landscapes of desert spots like Cappadocia. Add to that the incredible cuisine, the famous bazaars and artisan trades. It's clear that Turkey travel offers something for everyone.
Safeguarding Your Health on Your Journey is our Priority

Temperature checks will be taken before trips for your safety.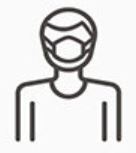 Wearing masks on your journey helps keep everyone safe.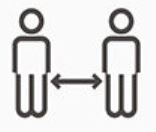 We're committed to facilitating physical distancing.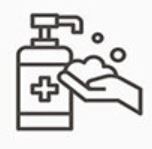 All guests and staff are to adhere to sanitizing procedures at all times.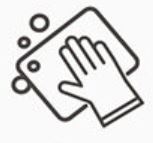 We're adhering to best practices for cleanliness and disinfection. 
24 July – 01 August, 2021
A Trip with Shaykh Dr Yasir Qadhi
A journey filled with daily lectures, spiritual guidance and group Ibadah.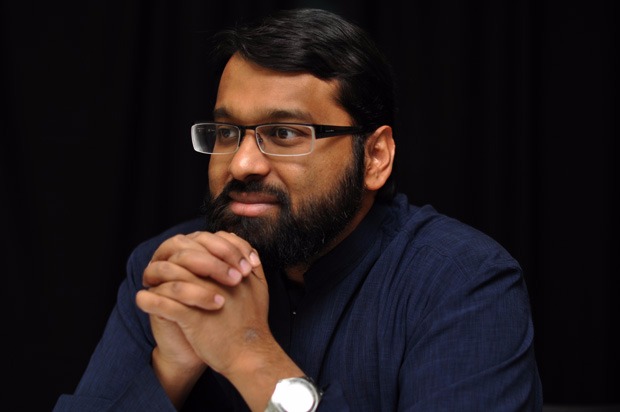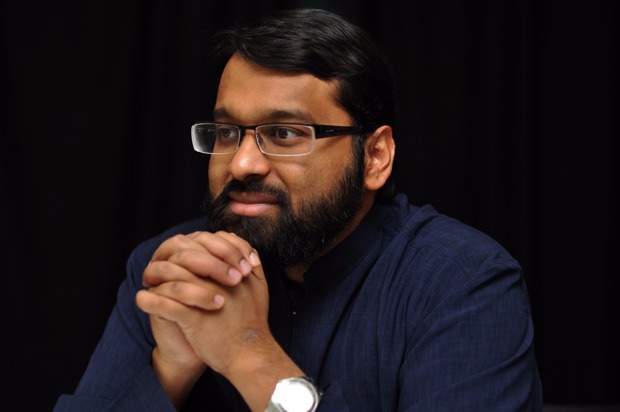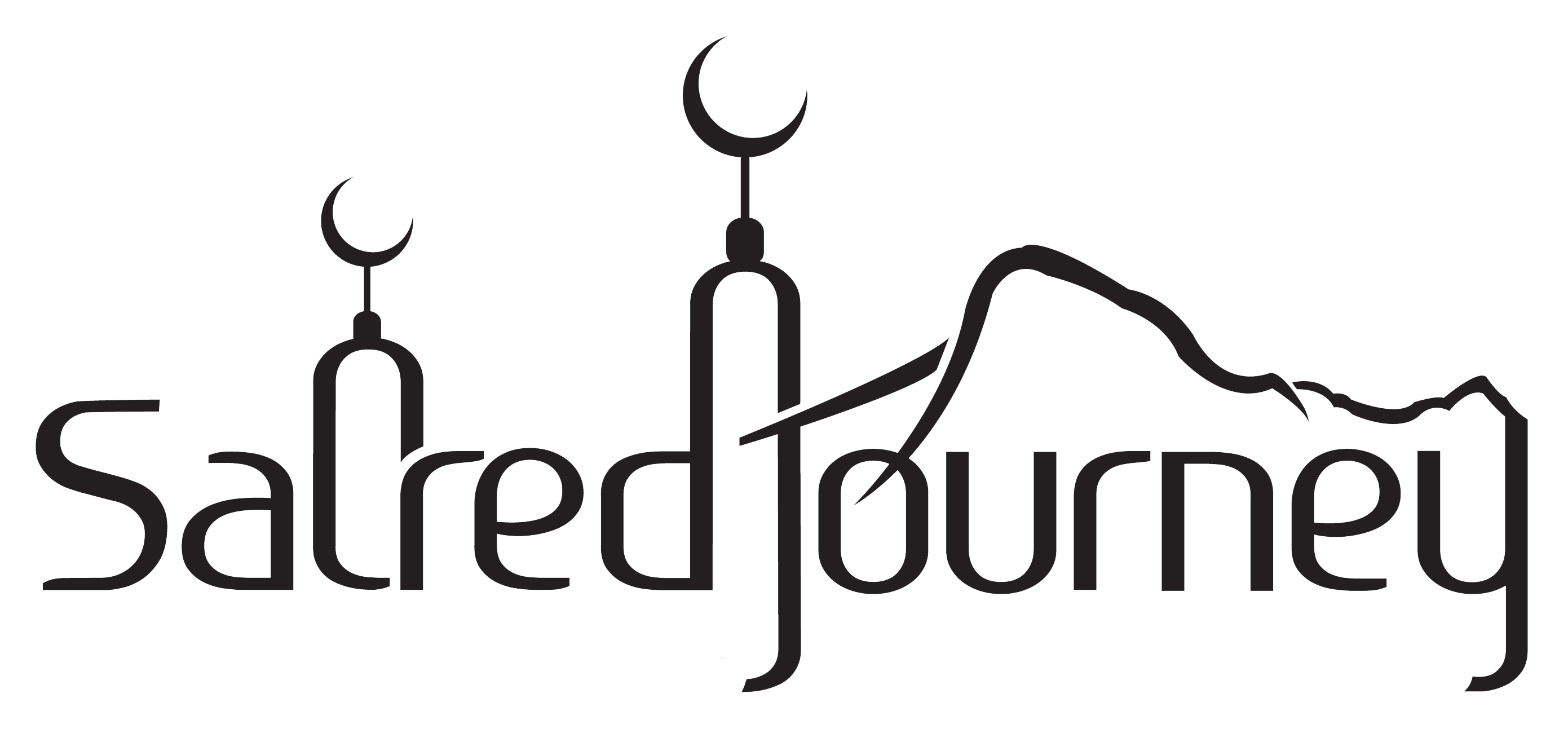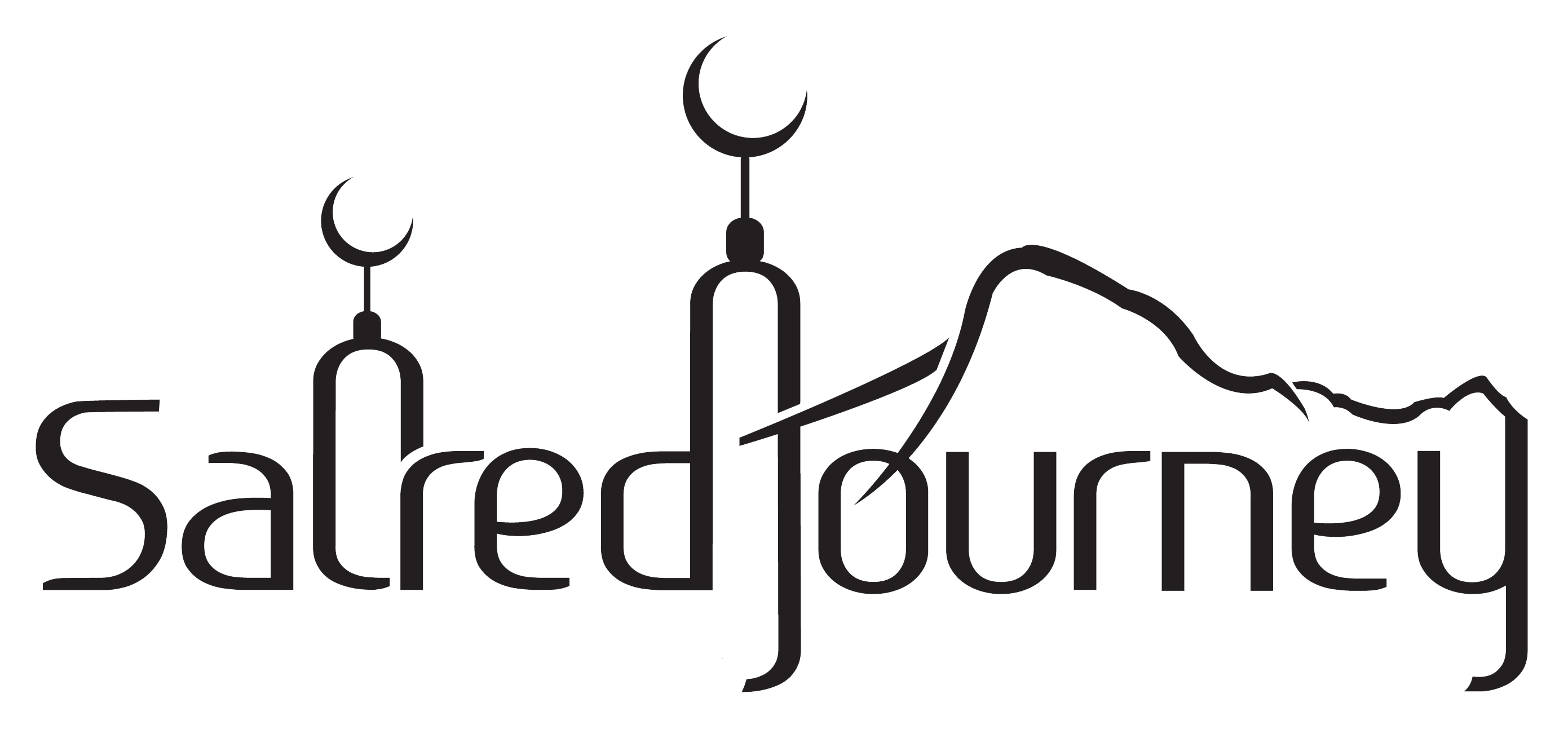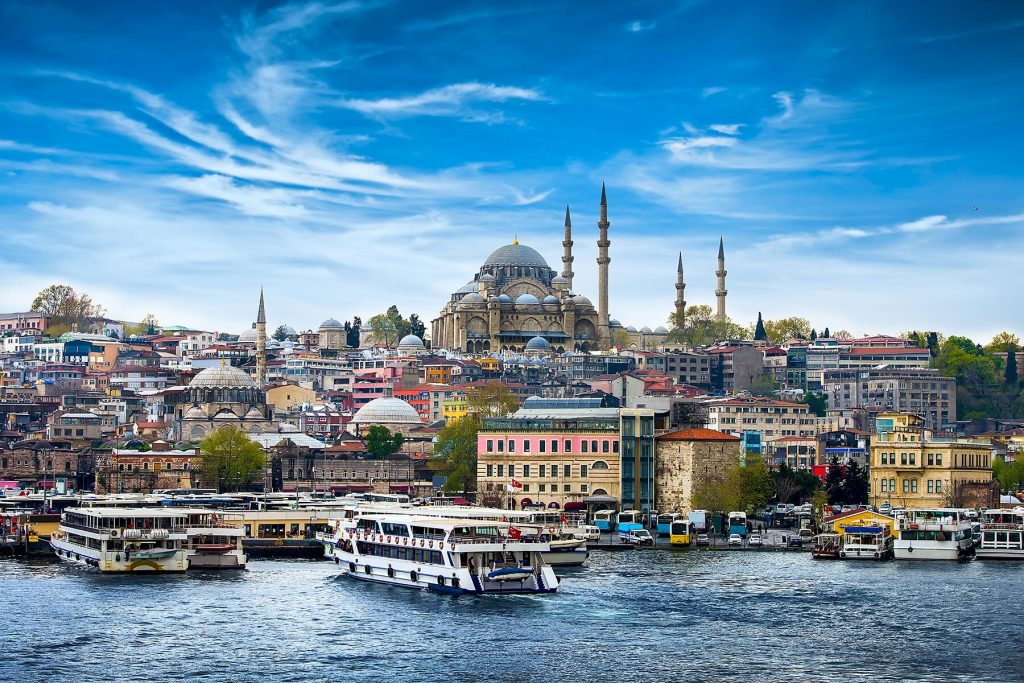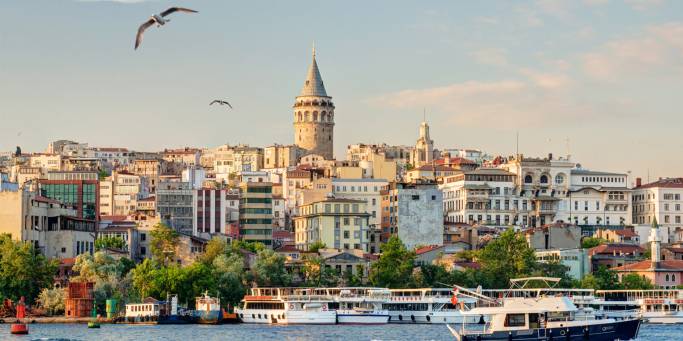 Day 1 - July 24, 2021: Arrival in Istanbul, Turkey
Upon arrival in Istanbul (Ataturk Airport), the city of two continents, you will be greeted by our representative with Turkish hospitality & accompanied during your transfer to the hotel, where you will be briefed by your travel consultant. Overnight in Istanbul.
Day 2 - July 25, 2021: Hagia Sophia Tour & Evening Bosphorus Cruise
After Breakfast, we will move to the Old City area to visit the Hagia Sophia Mosque after then we will have lunch break then go back to hotel .Hagia Sophia Mosque : The Hagia Sophia, one of the historical architectural wonders that still remains standing today, has an important place in the art world with its architecture, grandness, size and functionality. The Hagia Sophia, the biggest church constructed by the East Roman Empire in Istanbul, has been constructed three times in the same location.
When it was first built, it was named Megale Ekklesia (Big Church); however, after the fifth century, it was referred to as the Hagia Sophia (Holy Wisdom). The church was the place in which rulers were crowned, and it was also the biggest operational cathedral in the city throughout the Byzantine period. The 8- 7.5 m diameter calligraphy panels that were written by Caligrapher Kadıasker Mustafa İzzet Efendi were placed in the main walls of the structure. The panels that read "Allah, Hz. Muhammed, Hz. Ebubekir, Hz. Ömer, Hz. Osman, Hz. Ali, Hz. Hasan ve Hz. Hüseyin" are known to be the biggest calligraphy panels in the Islamic world.
The Hagia Sophia was converted into a museum by Mustafa Kemal Atatürk's orders and has been functioning as one since February 1, 1935, welcoming both local and foreign visitors. According to a deed dated 1936, the Hagia Sophia is registered as "Ayasofya-i Kebir Camii Şerifi on behalf of the Fatih Sultan Mehmed Foundation for maoseleum, akaret, muvakkithane and madrasah on 57 pafta, 57 island and 7th parcel." We will gather at the hotel lobby at 19:00 for Bosphorus Cruise . Tour of the Bosphorus Stars – As we take our boat cruising through the waterway separating the two continents, Europe and Asia, with a possibility to take photographs of marble palaces, ancient wooden villas of Ottoman architecture besides modern residentials and luxurious apartments & the RUMELİ FORTRESS the historical armament built by Sultan Mehmet II (the Conqueror) to control and protect Bosphorus. A unique example of military architecture.
Day 3 - July 26, 2021: Topkapı Palace Tour
Gathering at the lobby 8:30 AM
Departure Time : 9:00 AM
Today we will visit Topkapı Palace & Blue Mosque. Topkapi Palace: The largest and oldest palace in the world, Topkapi is the crown jewel of the Ottoman Empire. With its treasury and exotic buildings overlooking the Golden Horn, your visit to Topkapi promises to be a truly fascinating experience. Topkapi Palace Museum is the most important museum of Turkey and the Balkan Peninsula. It is an incomparably rich treasure-chest, brimming with items of historical and religious importance containing the most holy relics of the Muslim world such as the Prophet Muhammed's cloak and sword.
Blue Mosque: The Sultan Ahmed Mosque is popularly known as the Blue Mosque for the blue tiles adorning the walls of its interior. It incorporates some Byzantine elements of the neighboring Hagia Sophia with traditional Islamic architecture and is considered to be the last great mosque of the classical period.
Day 4 - July 27, 2021: Istanbul Tour
After breakfast we will visit important Mosques and other historical sites within the city of Istanbul.
Day 5 - July 28, 2021: Flight to Cappadocia
After breakfast we will have flight in the morning to Cappadocia . Trasfer Nevsehir Airport to Cappadocia Hotel and check in . After settlement at the hotel and refreshment we will move from hotel to Peagen Valley and short briefing by the Guide then we will visit traditional Carpet Shops in Cappadocia
Day 6 - July 29, 2021: Flight to Istanbul
We will move from hotel around 04:00 am before breakfast for Ballon Tour. Cappadocia Hot Air Balloon ride is about a 3 hour program begining with hotel pick up about 1 hour before sunrise. As you will arrive to take off field ,you will watch the inflation of the hot-air balloons while enjoining taking as many pictures as you like .Our licensed pilots will give you a short safety briefing ,then you will climb in to the basket and get ready for a spectacular flight. Rise to altitudes of roughly 1000 meters for panaromic views of Cappadocia especially –Goreme Open Air Museum, Dervent, Pasabag and Avanos Valley.
You will also glide over the fairy chimneys and rock – cut houses of Cappadocia. We plan our flights for approximately 1 hour , but according to the wind or weather conditions flight time can change to 1,5 hours. You will also receive a personalized flight certificate. After Hot –Balloon activitiy we will come back to hotel and have breakfast the we will check out to move Nevsehir Airport flight to Istanbul.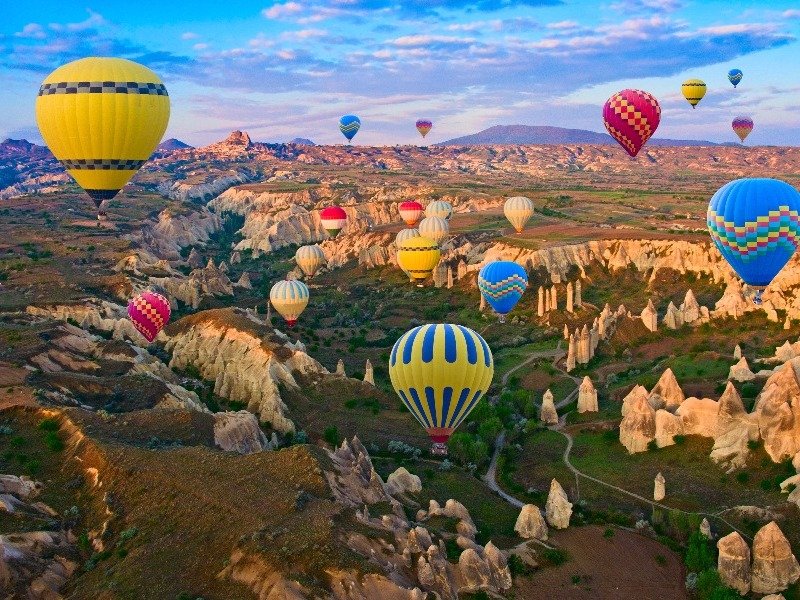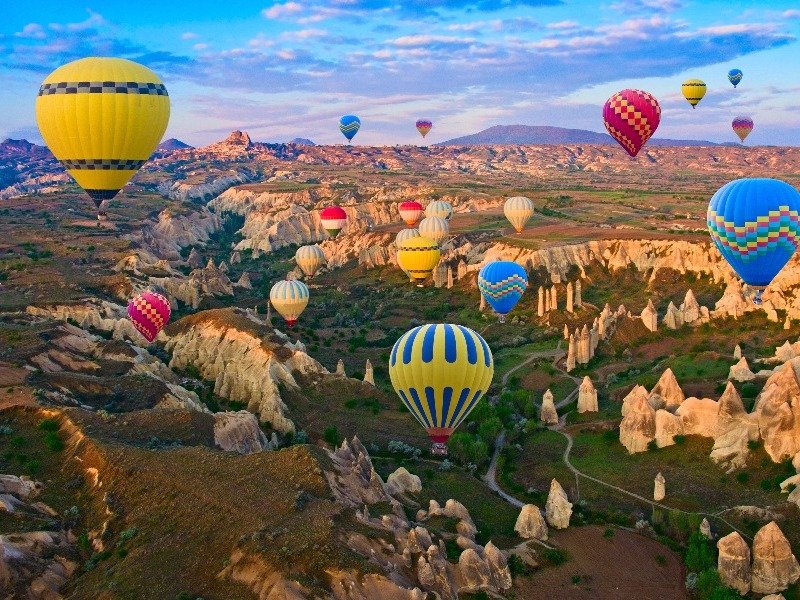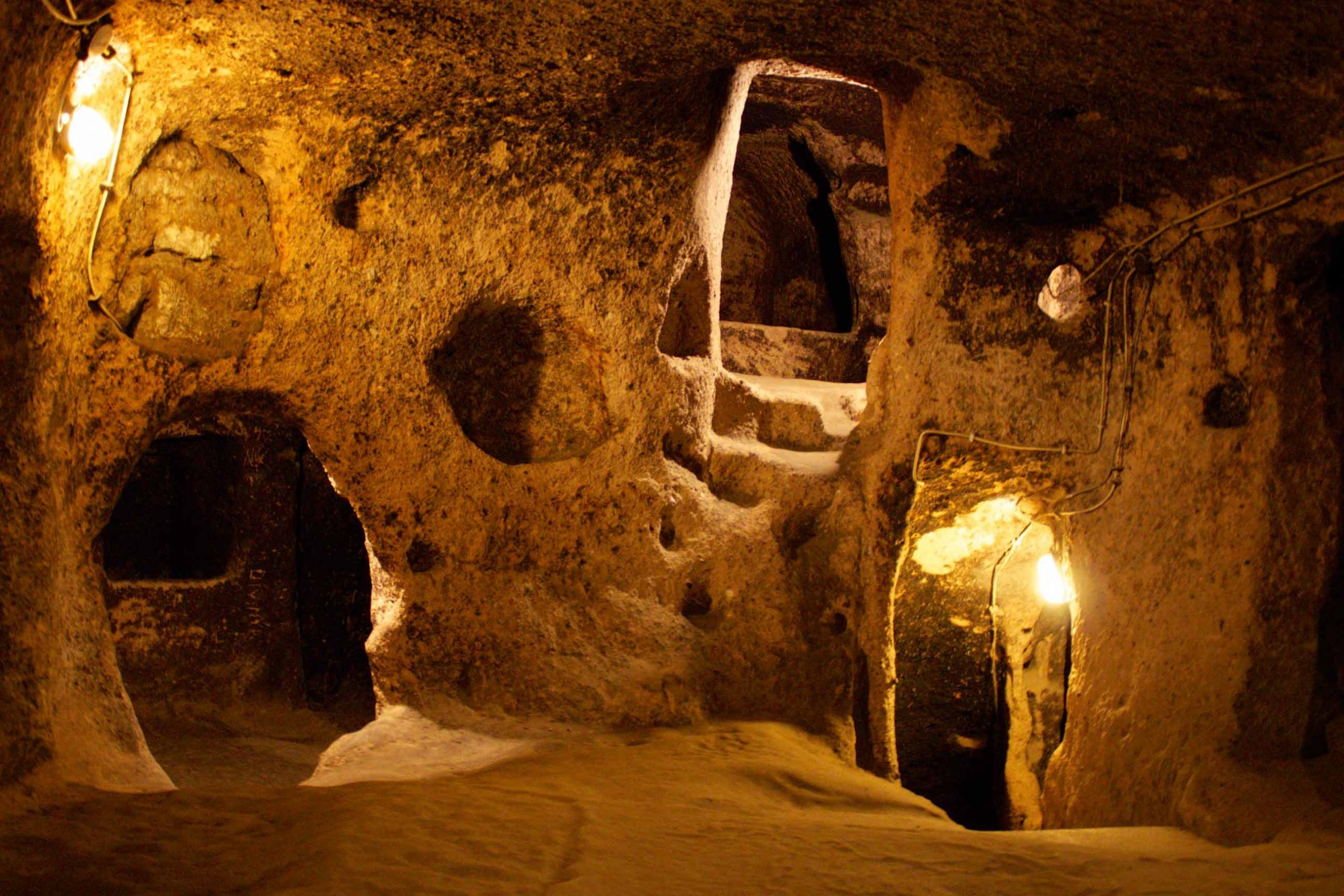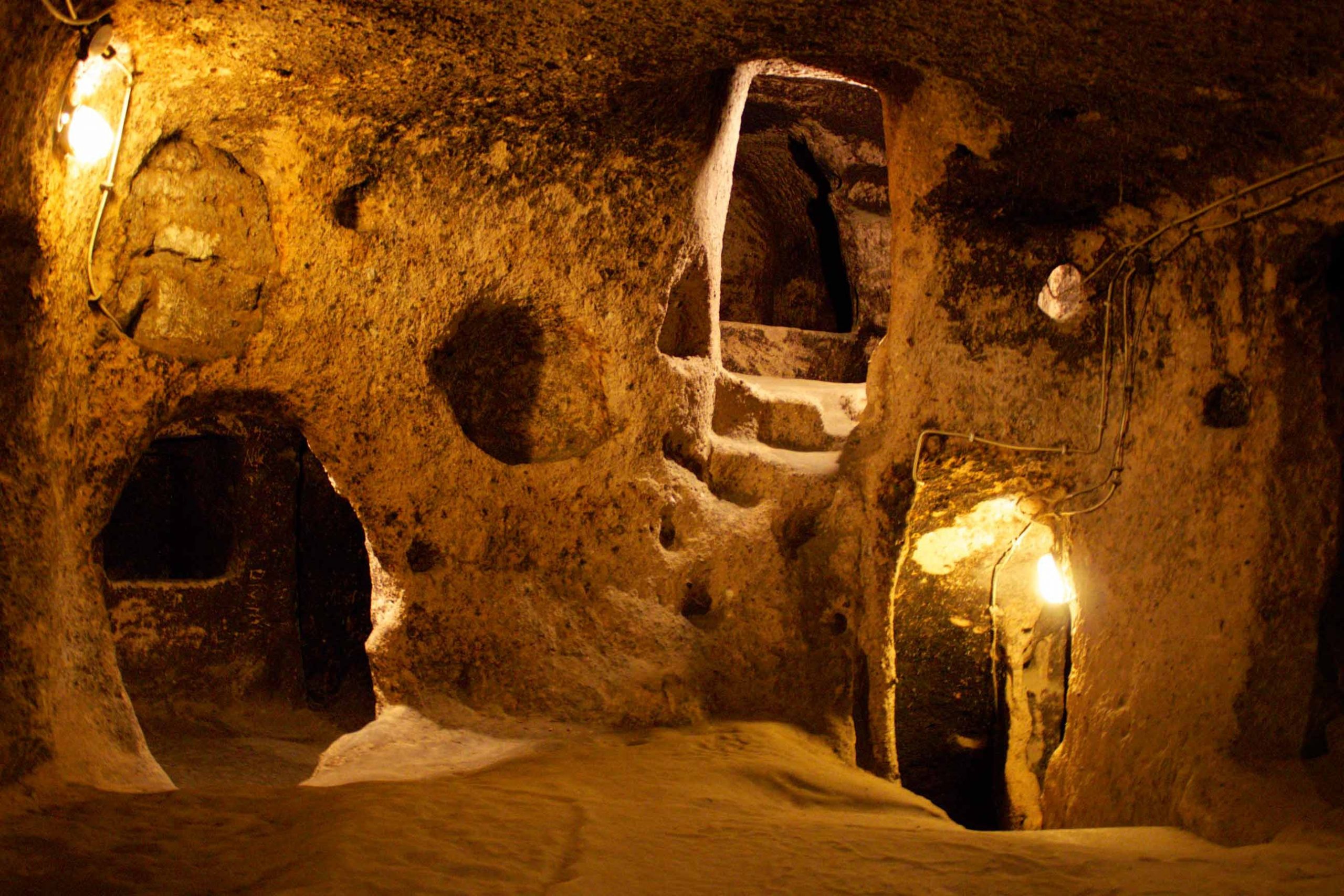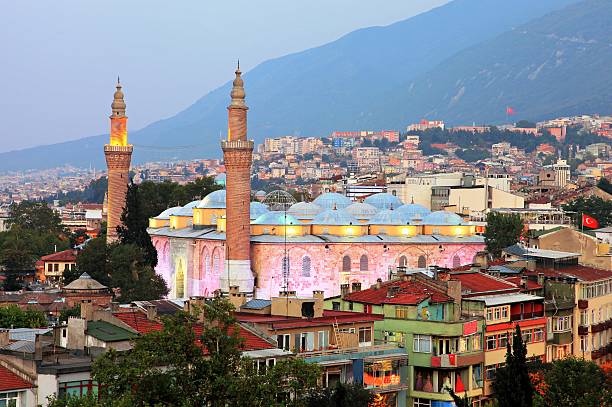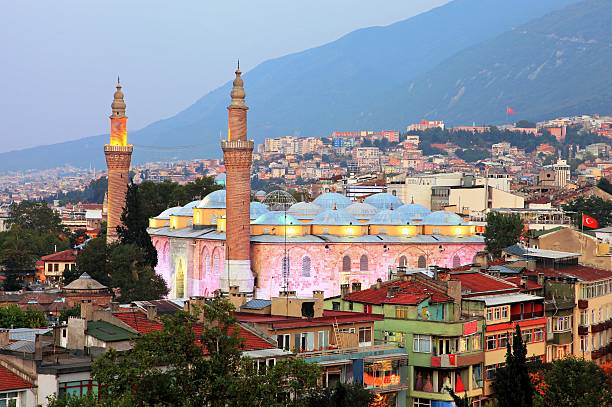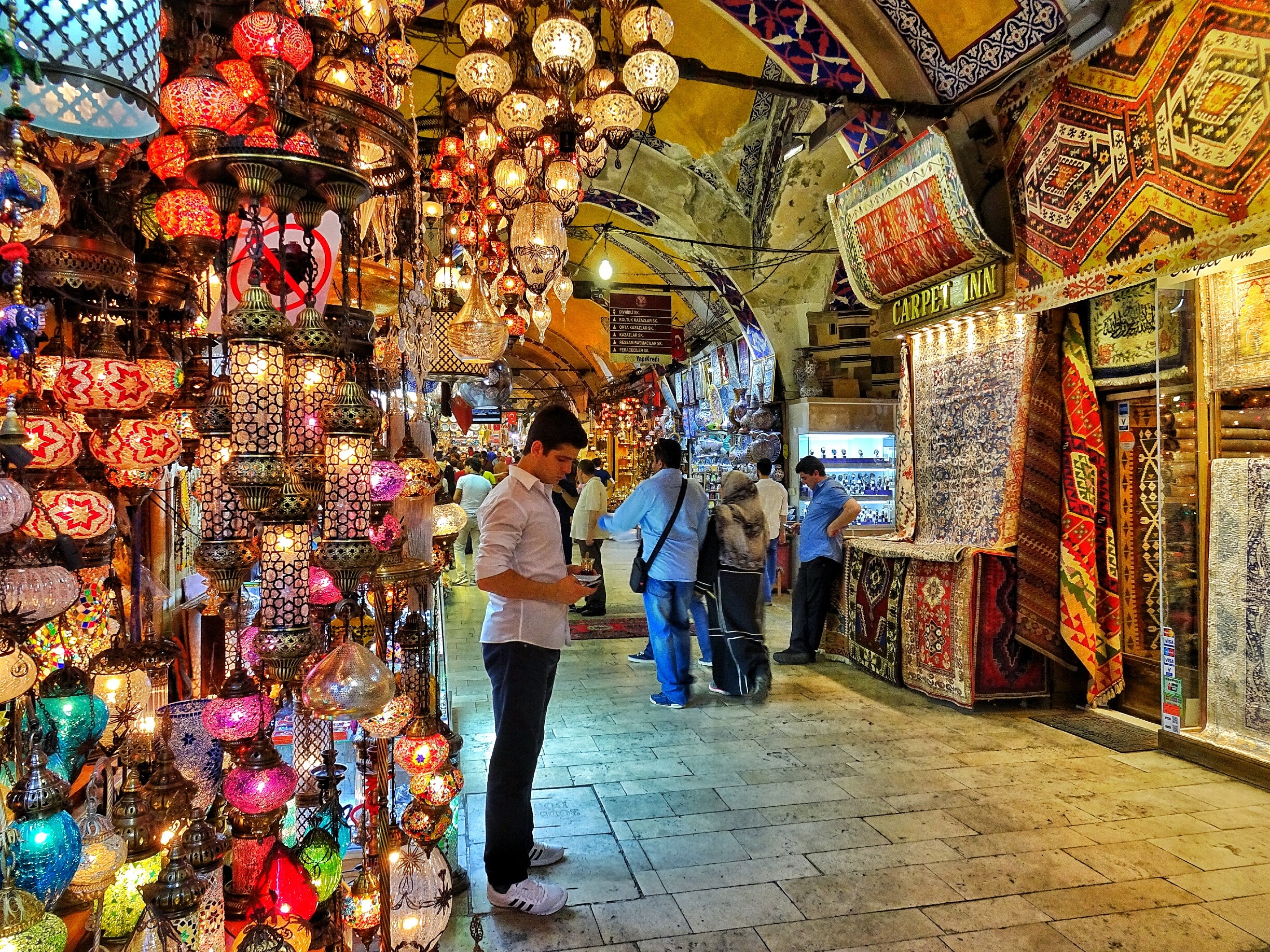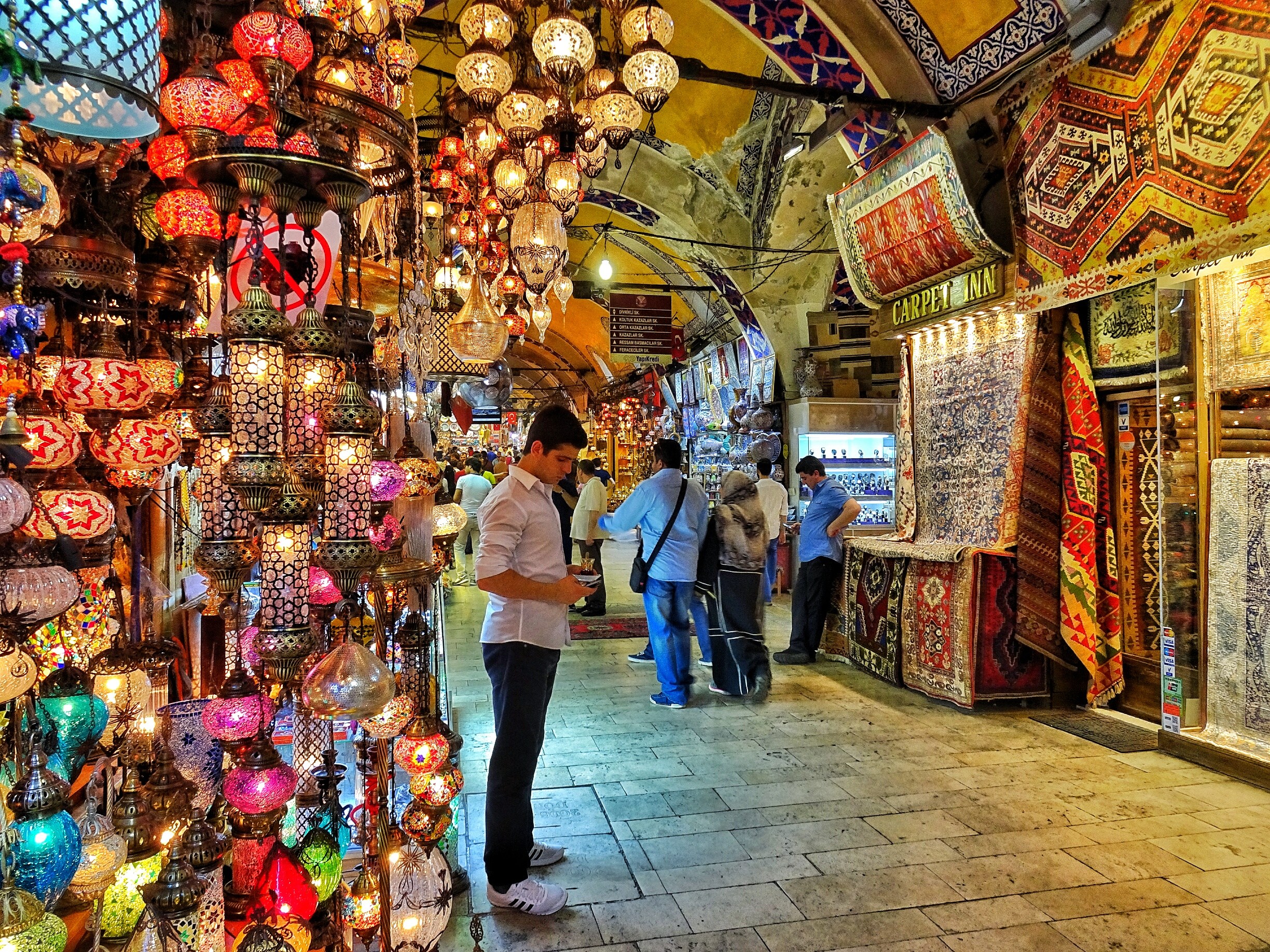 Day 7 - July 30, 2021: Jumaa in Istanbul
Today is a free day to explore the city and have Friday prayer in Sultan Ahmed Mosque.
In the afternoon we will gather at the lobby for a unique Bosphorus Cruise experience.
Day 8- July 31, 2021: Last Day in Istanbul
Today is free for you to explore city on you own for personal requirements, shopping, resting etc. Our representatives will be in your assistance in order to your questions. 

We will gather at the hotel lobby 19:00 PM for farewell dinner at Haskral Restaurant.
Day 9 - August 1, 2021: Return Home
After Breakfast. Transfer to airport and for your outbound flight.
Pricing
| | |
| --- | --- |
| Triple | $1,495 per person |
| Double | $1,595 per person |
Child rate no bed: $750 per child ages 2-9 years old, above 9 years old Adult rate. Under 2 years old is FREE
Triple occupancy must be within family individuals due to Covid-19 guidelines. All travelers must be vaccinated
Program Highlights
Istanbul Tour highlights:
• Hippodrome of Constantinople
• Hagia Sophia Museum
• Blue Mosque
• Topkapi Palace Museum
• Sultans Tombs
• Bosphorus Cruise
Cappadocia Tour highlights:
• Hot air balloon ride (optional not included)
• Kaymakli
• Local carved out homes and churches site
• Local food market
Inclusions/Exclusions
PRICE INCLUDES:
All Airport Transfers mentioned in the Program 2 Busses.
7 Nights Accommodation at Legacy Ottoman
1 Night Accommodation at Ramada Hotel Cappadocia
Roundtrip domestic airfare from Istanbul – Cappadocia
1 Istanbul City Tour without Lunch
1 Istanbul City Tour & Bosphorus Cruise without Lunch
1 Cappadocia Tour without Lunch
Farewell Dinner at a Restaurant
All Entrance fees mentioned monuments in the program
Professional English Speaking Guide with all program
EXCLUSIONS:
Visa Services or expenses
Any meals not mentioned
International Flights Tips
Hot Air Balloon : 175 USD Per person
Hotels
Istanbul: Legacy Ottoman Old City |  Cappadocia: Hilton Double Tree Hotel
Roundtrip International Flight Not Included
Please contact our offices for International ticket options from your local gateway to Istanbul
I'm deeply thankful for all your kindness in assisting and guiding through this journey. May Allah bless you and all your loved ones with the best in this world and the next Ameen JAK.
Thank you Dar El Salam for everything you have been amazing in every way and may Allah bless you and jazakom Allah Khairan .
For more information please contact us at (866)327-7252