From the 8th century onward, this North African country has been a melting pot of dynasties and cultures having been ruled by various Muslim empires from the Idrissides and Almoravids to the Saadians and Alaouites, each bringing their own contributions creating the rich heritage and culture that exists today. It is from Morocco that Muslims took Islam to Europe and conquered the Iberian Peninsula and ruled over it for almost 800 years.
A trip to Morocco promises to be a memorable experience filled with history, culture, beauty, amazing landscapes and mouth-watering cuisine, combining the country's rich and diverse history! A trip filled with historical mosques, beautiful palaces, tall mountains, lush, manicured gardens and bustling souks.
Safeguarding Your Health on Your Journey is our Priority

Temperature checks will be taken before trips for your safety.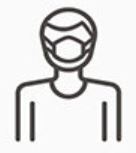 Wearing masks on your journey helps keep everyone safe.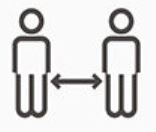 We're committed to facilitating physical distancing.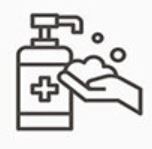 All guests and staff are to adhere to sanitizing procedures at all times.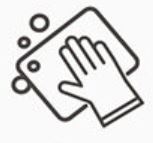 We're adhering to best practices for cleanliness and disinfection.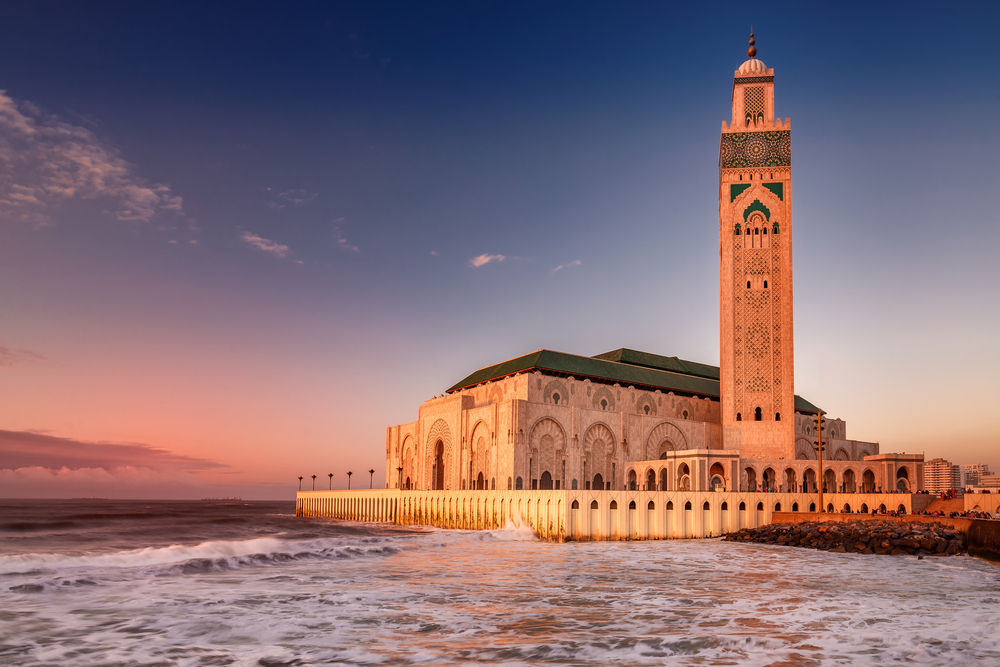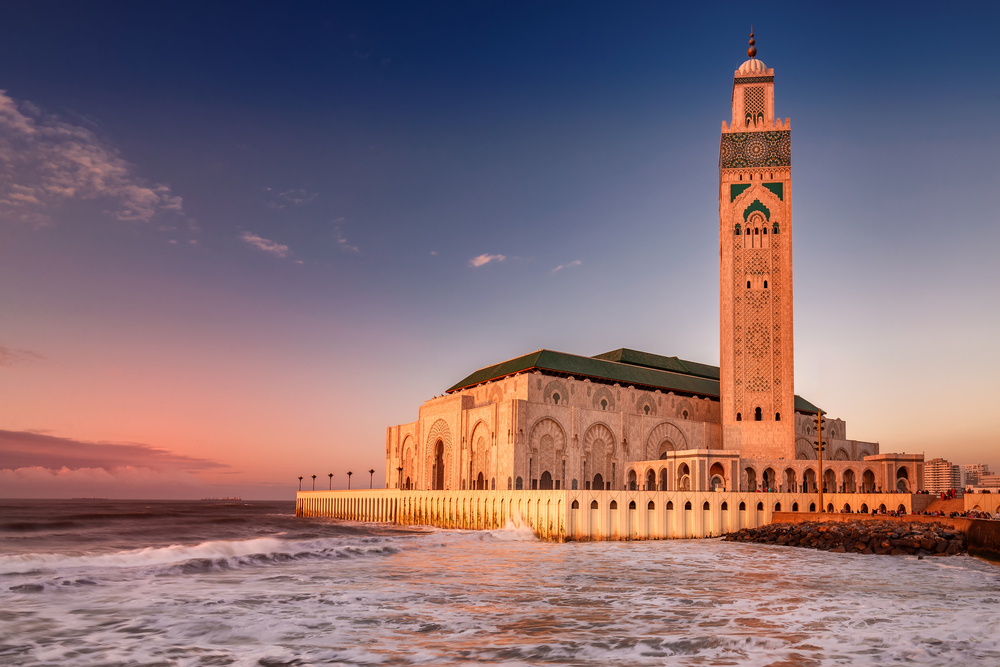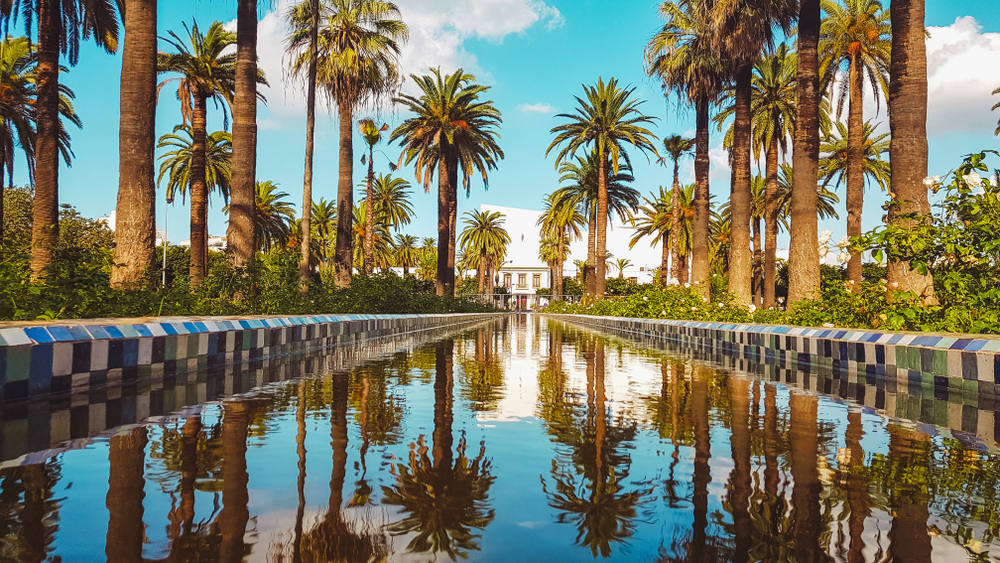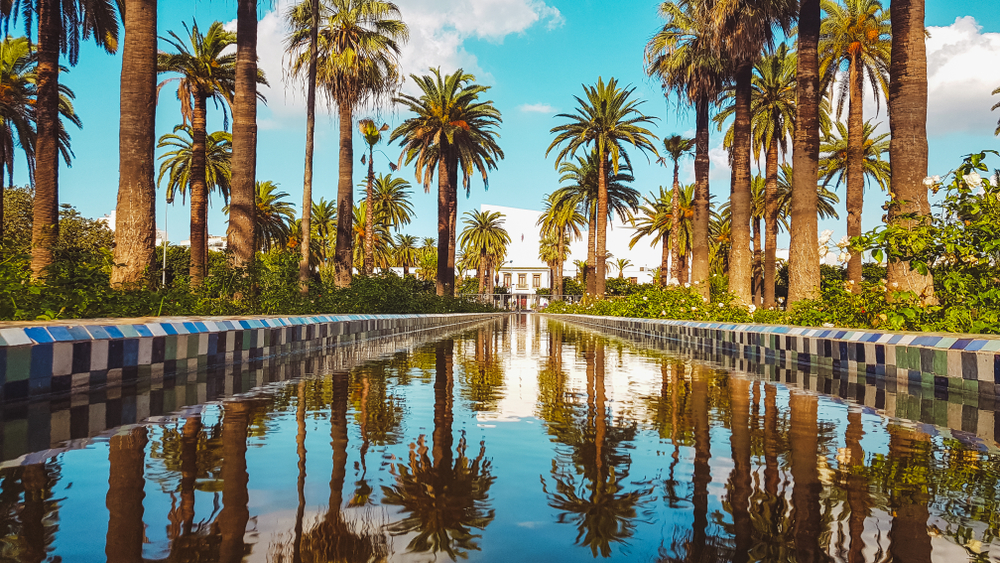 Morocco's largest city, Casablanca, on the western edge of the country, close to the Atlantic Ocean, is renowned for its impressive and incredible variety of architecture stemming from Moorish, traditional Moroccan and French influences. A vibrant city that boasts modernity whilst maintaining close links to its Muslim Moroccan heritage.
The city boasts the second largest mosque in all of Africa as well as the seventh largest in the world, the Hassan II Mosque, which accommodates up to 25,000 worshippers and is partially built on land and partially over the ocean.   Spectacularly, the masjid is a main tourist attraction due to it having the world's second largest minaret, towering high at 210m.
Beautifully perched beneath the raw peaks of the Rif, Chefchaouen is one of the prettiest towns in Morocco, an artsy, blue-washed mountain village that feels like its own world. While tourism has definitely taken hold, the balance between ease and authenticity is just right. The old medina is a delight of Moroccan and Andalusian influence with red-tiled roofs, bright-blue buildings and narrow lanes converging on busy Plaza Uta El Hammam and its restored kasbah. Long known to backpackers for the easy availability of kif (cannabis), the town has rapidly gentrified and offers a range of quality accommodation, good food, lots to do and no hassles to speak of, making it a strong alternative to a hectic multicity tour. This is a great place to relax, explore and take day trips to the cool green hills.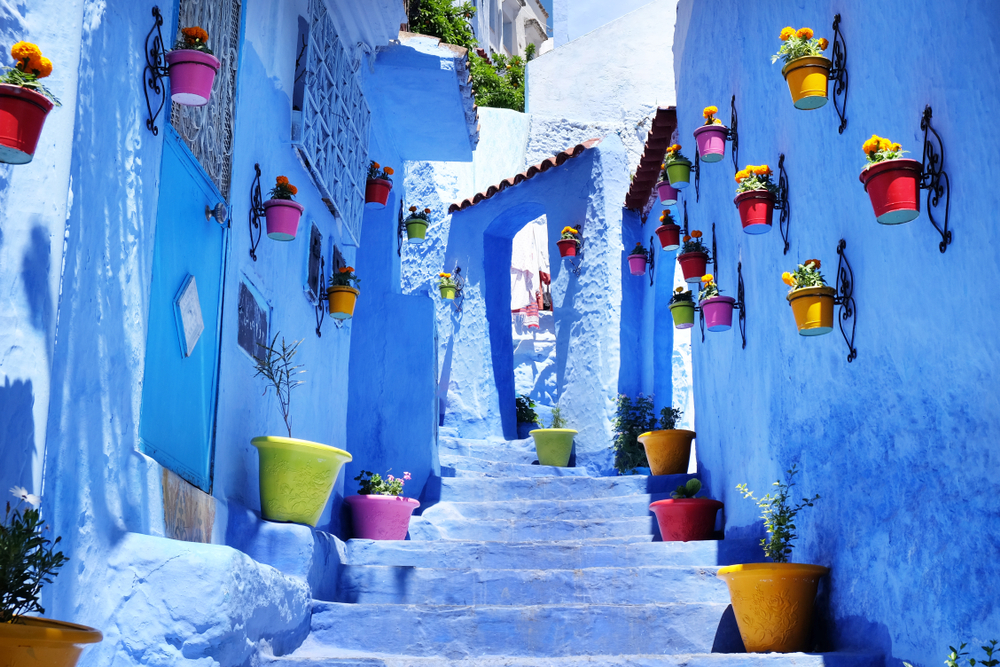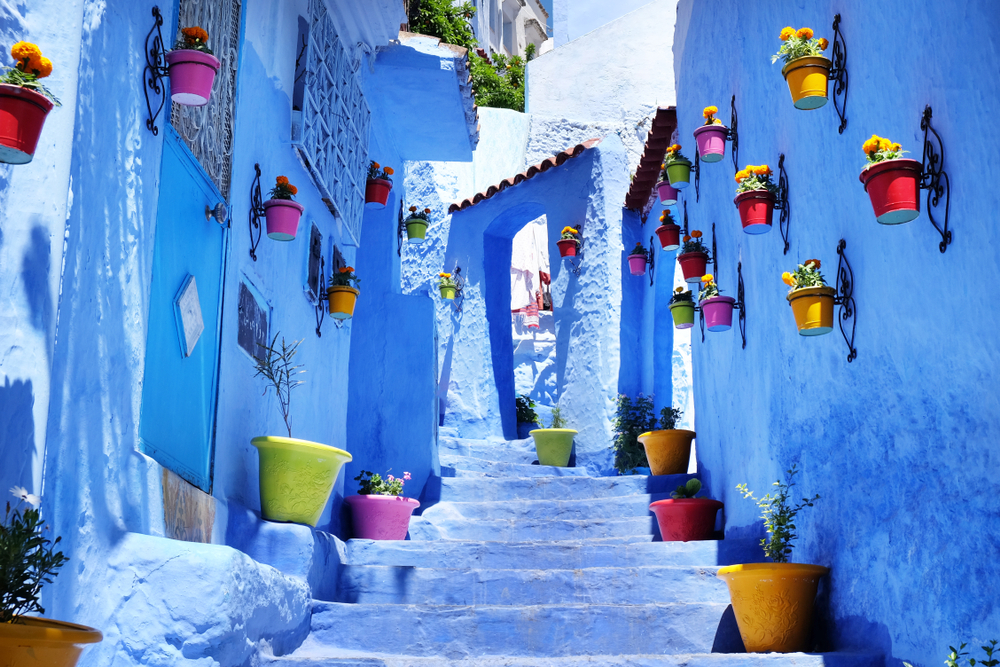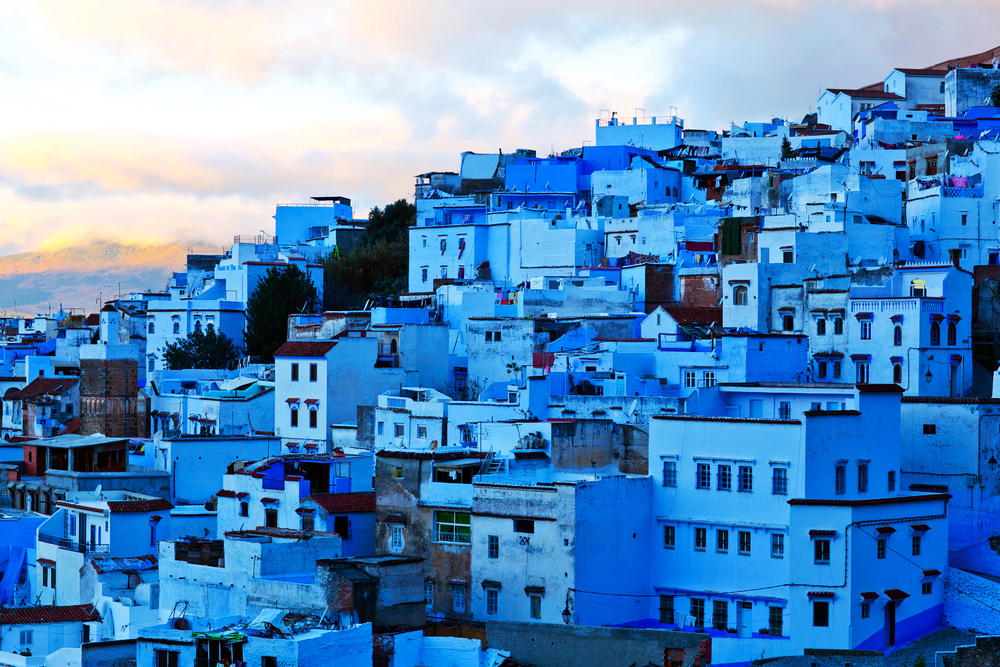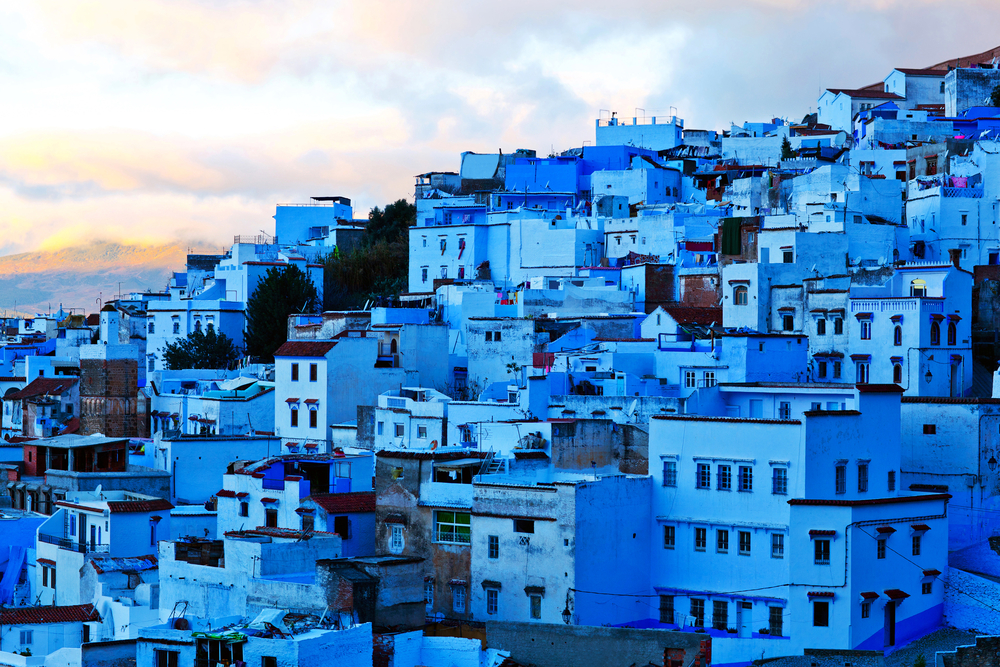 Rabat, Morocco's capital city, located by the Atlantic Ocean, was originally founded in the 12th century as a military town by Almohad ruler Abdul Mu'min and grew into a full-scale fortress to use as a launching point in the conquest of Spain.  In the 17th century, when Muslims were expelled from the Iberian Peninsula, many of them migrated to Rabat, where many of their families still reside.
The 12th century Hassan Tower is a minaret of an incomplete mosque commissioned by Abu Yusuf Yaqub al-Mansur, the third Caliph of the Almohad Caliphate.  If completed it would have been the largest mosque in the western Muslim world, however, when the caliph died the construction stopped and all that remained was the 44m high minaret, beginnings of several walls and 348 columns.  From the mosques and fortresses of Rabat, you can see the deeply linked connection to the European history of Islam.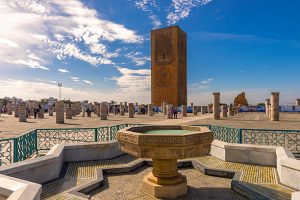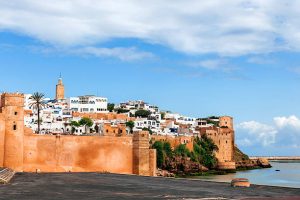 The oldest of Morocco's imperial cities, Fez, was founded in 789 by the founder of the Idrissid dynasty and is also regarded as the founder of Morocco, Idris Ibn Abdallah.  The old city, referred to as medina, is a UNESCO World Heritage site, consisting of two parts, Fez el-Bali and Fez el-Jdid, originating from the 8th and 13th centuries and is considered to be one of the most extensive and well-conserved historic towns in the Muslim world.
Fez, considered the spiritual and cultural capital of Morocco, is also home to the world's oldest continually operating university, the University of al-Qarawiyyin, which was established initially as a mosque by Fatima al-Fihri in 859 and then became a center for spiritual and educational learning. Along with historic fortresses and gates, the city has many examples of it centuries old Islamic heritage including madrassahs, mausoleums and mosques, including the Mosque of the Andalusians and the Bou Jeloud Mosque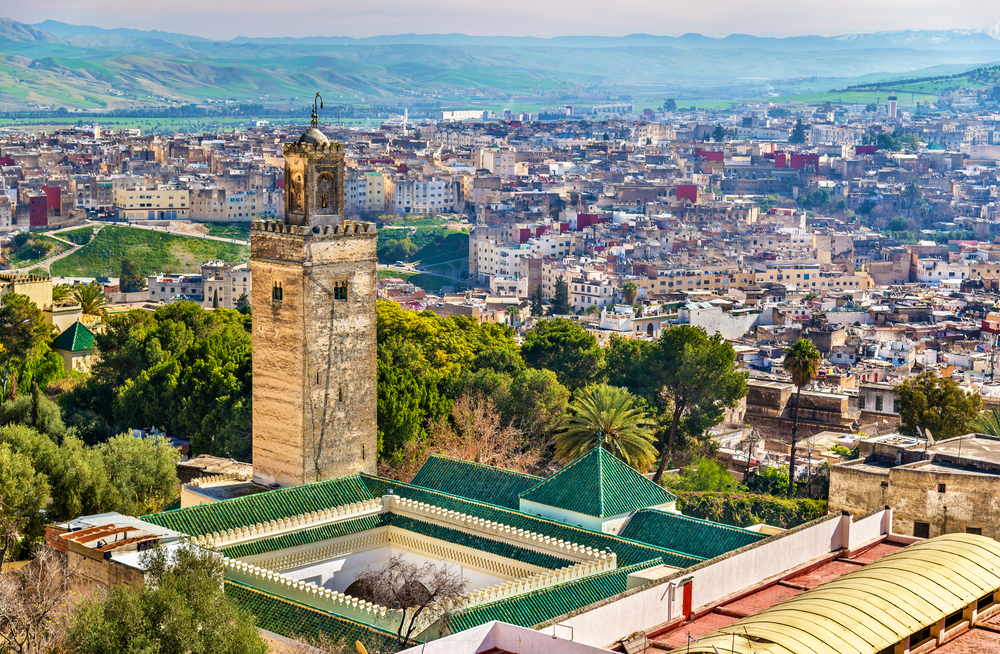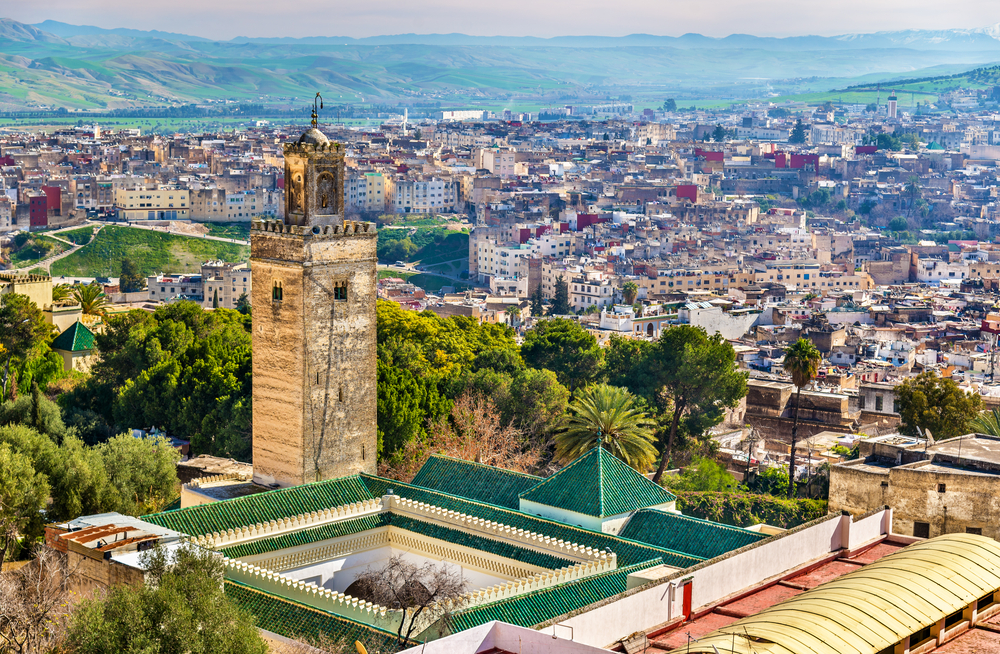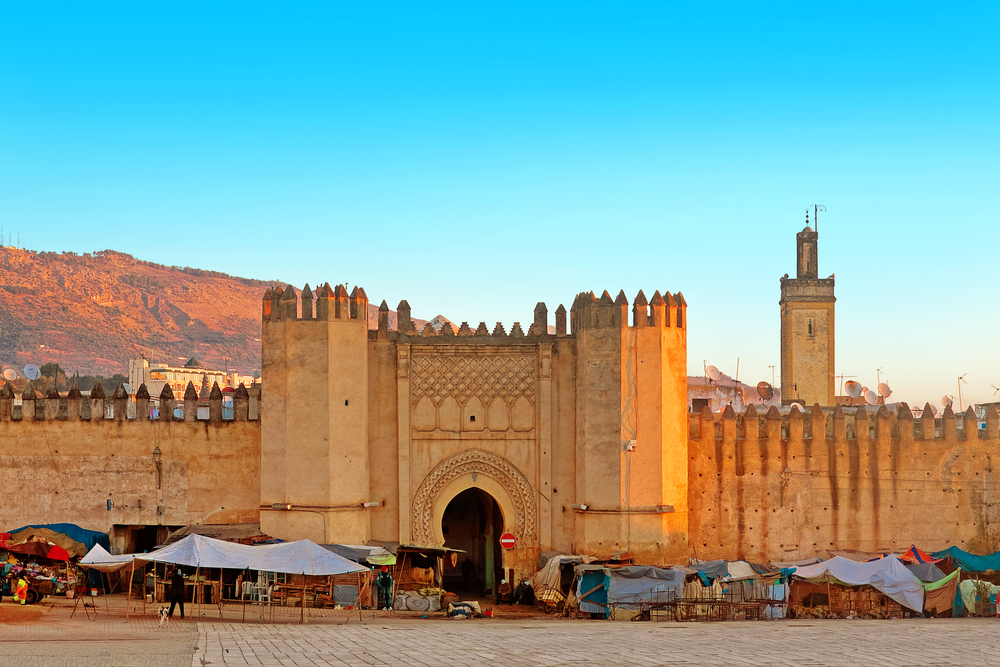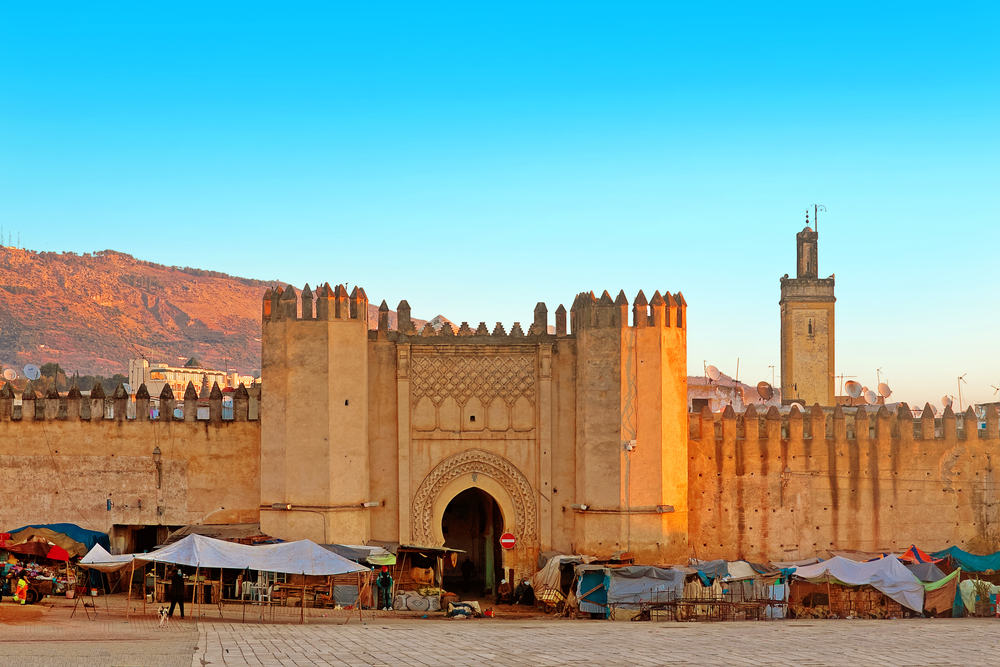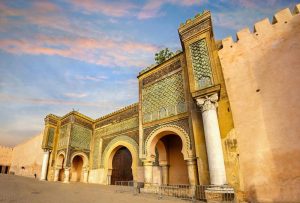 Meknes is a city in the heart of Morocco, located in the Atlas region, close to the archaeological site of the ancient Roman city of Volubilis.  The city was conquered by the Moravids in the 11th century, became the capital of Morocco under the reign of Sultan Moulay Ismail during the 17th century Alaouite rule.  Walk through the wonderfully narrow streets of the old city, gazing in admiration at the 17th century gates, mosques, vibrant buildings, bustling souks and the many other historical landmarks.
Meknes has many historic and treasured sites including several mosques, a mausoleum for Sultan Moulay Ismail and the famous Bou Inania madrassah, a 14th century Islamic school that is one of the most richly decorated buildings in the city. One of the historical gems is the Grand Mosque of Meknes, dating back to the 12th century and is the largest mosque in the city, covering an area of 3500 square feet.
Merzouga is a small Moroccan village near the Algerian border of the Sahara Desert.  A relatively remote region, popular for desert expeditions and overnight camps, it provides a great introduction to Berber food, culture and the lifestyle of the desert.  Of the large seas of dunes formed by the wind-blown sand, Erg Chebbi is quite popular and provides stunning postcard desert views.
If you have ever dreamed of lying on the dunes of desert sand, looking up at the stars, pondering life's most important questions, then look no further than Merzouga.  Best experienced on camelback, you can ride or hike to the top of its tallest dune, over 500 feet high, and take in magnificent panoramic views of the sunset or sunrise.  You can venture even higher and enjoy breath-taking views if choose to take a hot air balloon rides over the Sahara.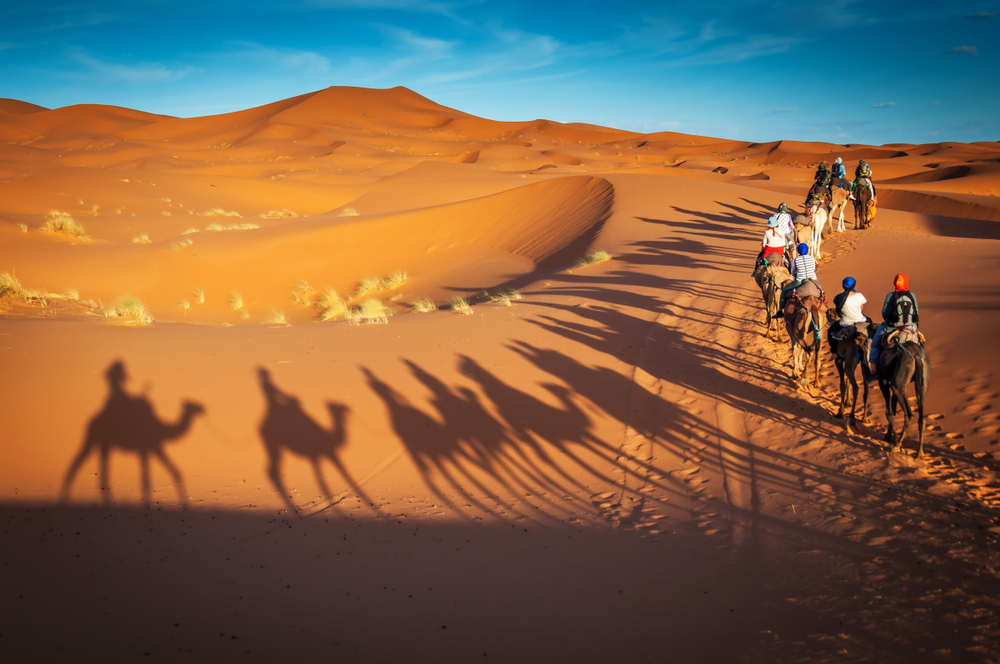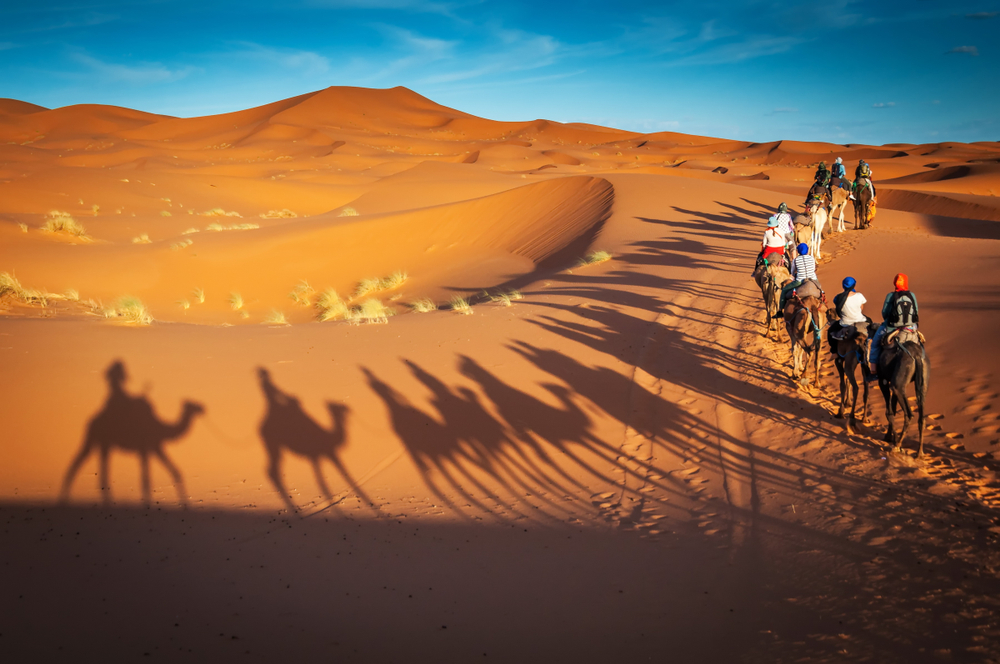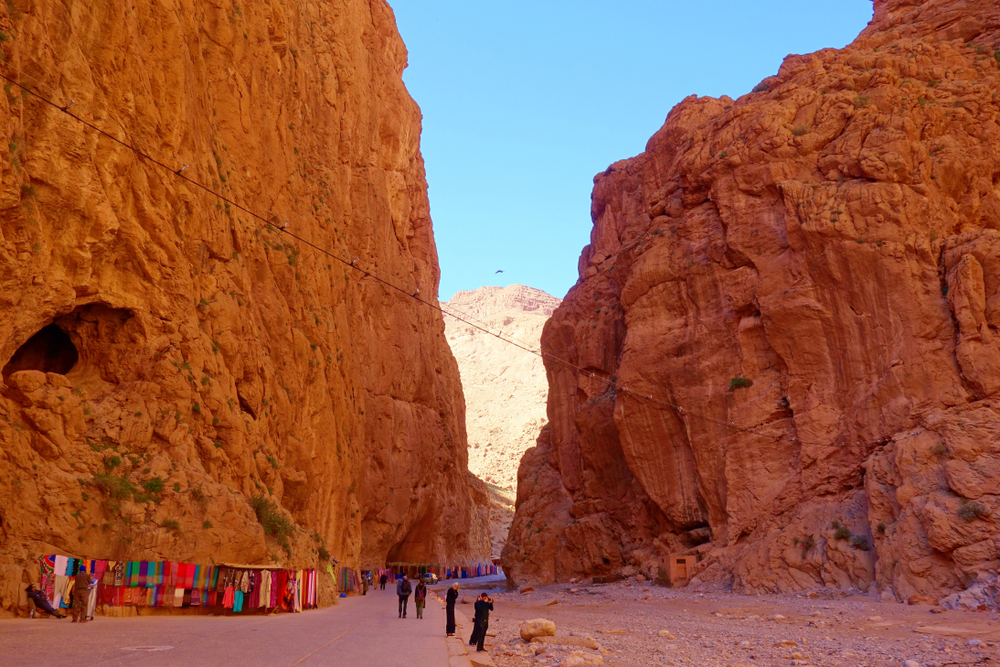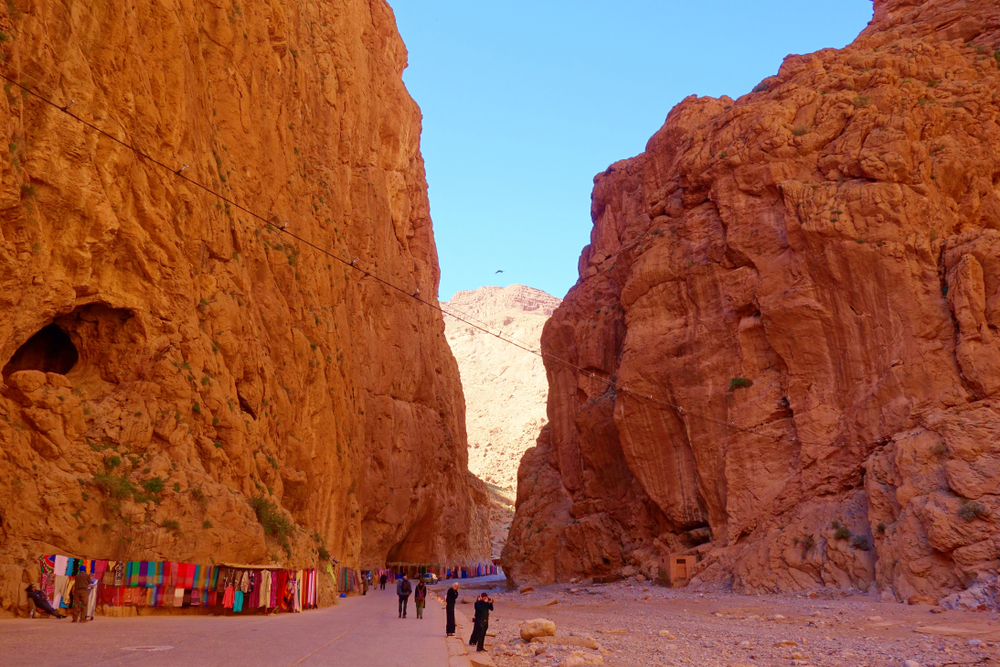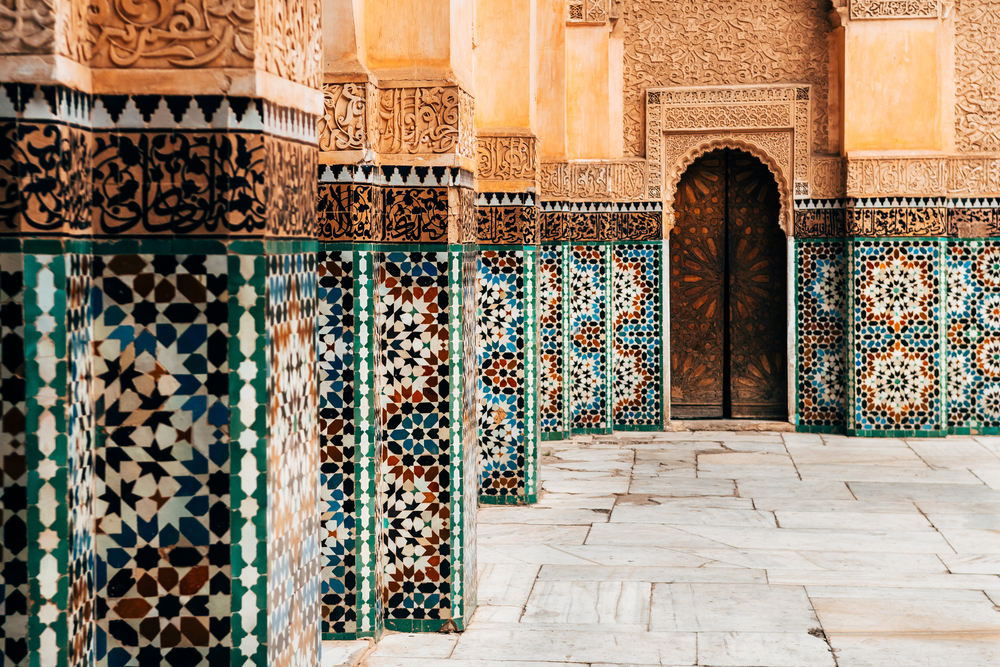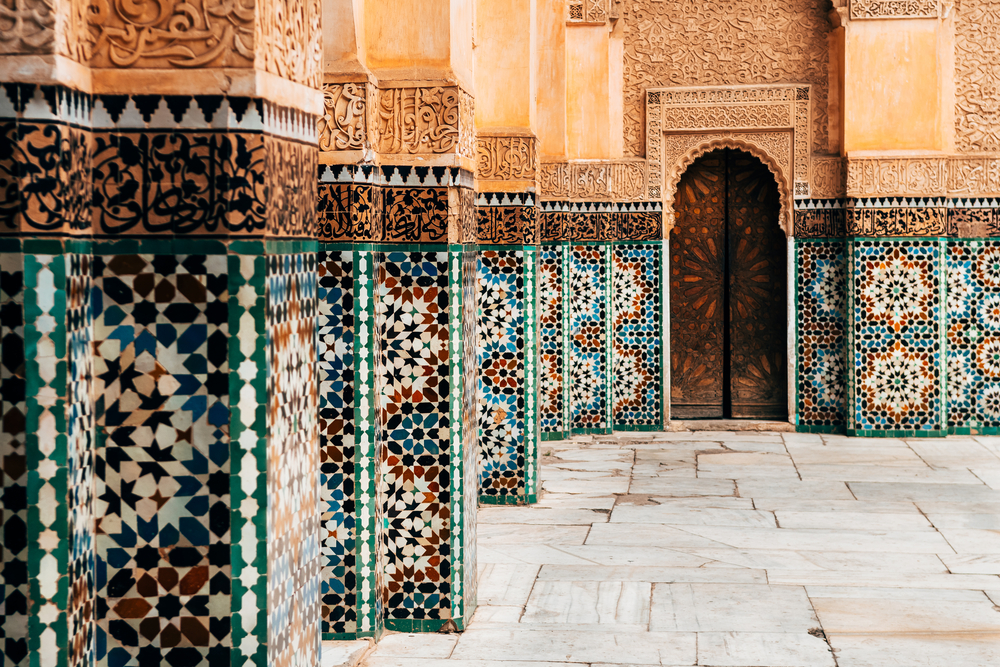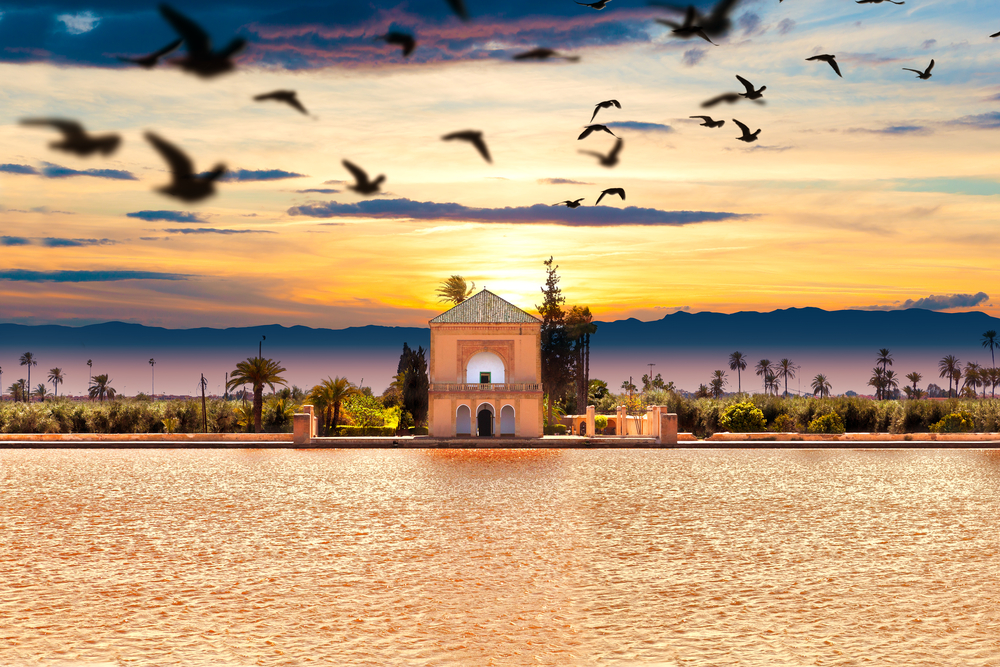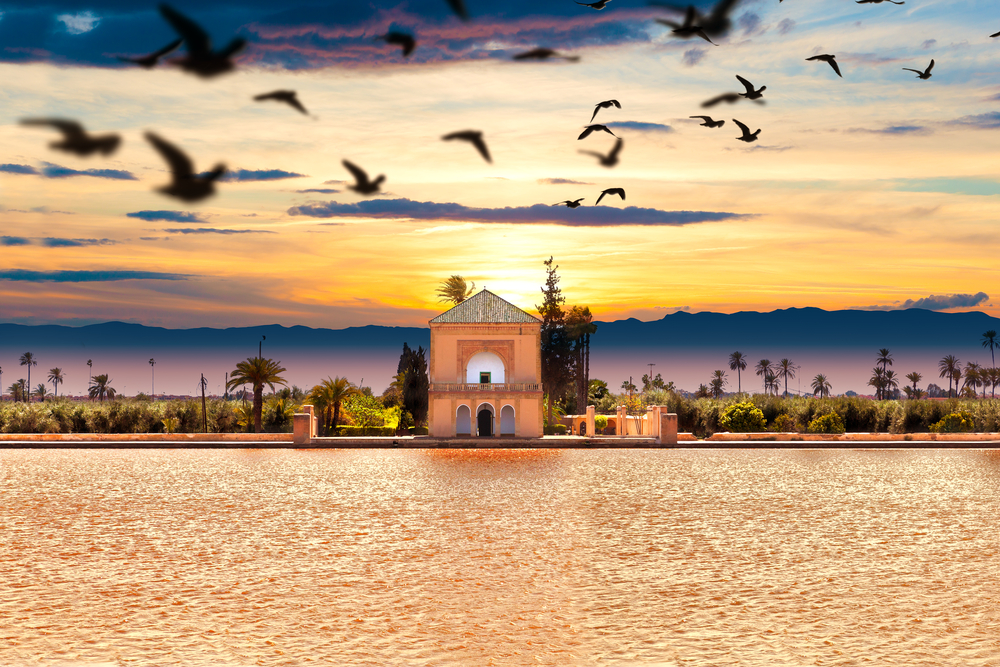 During the 11th century, the leader of the Moroccan Almoravid empire, Yusuf Ibn Tashfin, cofounded the city of Marrakesh, along with his cousin Abu Bakr Ibn Umar.  It is home to a number of historic 12th century mosques such as the Koutoubia Mosque, built right after the Almohads conquered Marrakesh from the Almoravids and the Ben Youssef Mosque built by Yusuf's son.
The beautiful old city, or medina, is known as the red city because of the beaten clay that many of its buildings are made of and is listed as a UNESCO World Heritage site.  Be sure visit ElBadi Palace is the grand ruins of Sultan Ahmed al-Mansour's once-spectacular palace, set within sunken gardens and boasting sweeping views over the medina.  One of Marrakesh's biggest attractions Jemaa el-Fna, a large square in the heart of the medina, where you will find anything from snake charmers, street entertainers and hawkers.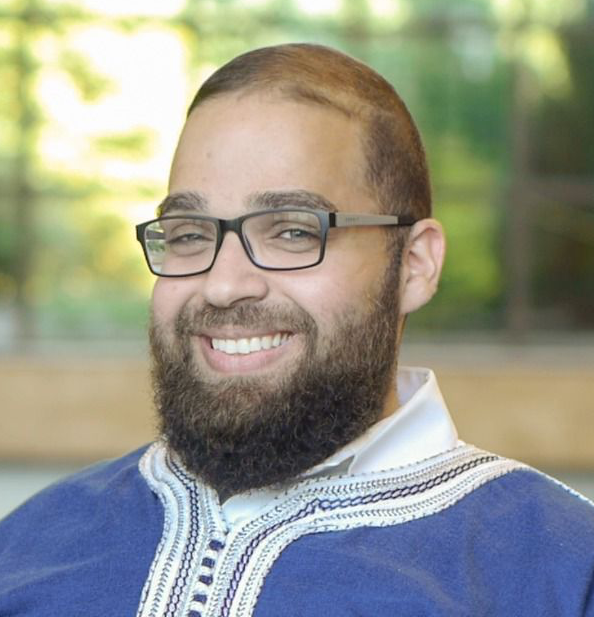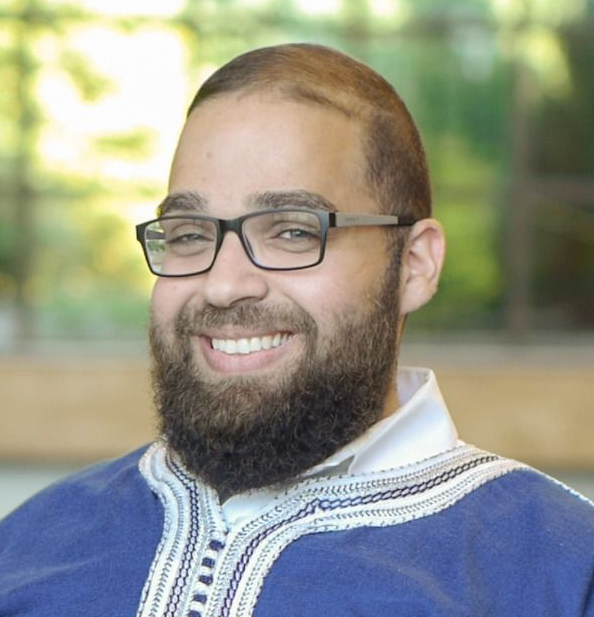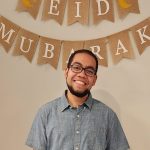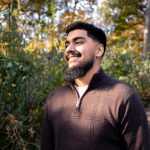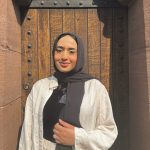 Trip at a Glance
Day 1: Arrival to Casablanca
Day 2: Casablanca – Rabat – Chefchaouen
Day 3: Chefchaouen – Fes
Day 4: Fes Medina Guided tour
Day 5: Fes- Ifrane- Midelt- Merzouga
Day 6: Merzouga- Todra Gorges- Dades Valley
Day 7: Dades Valley- Ait Ben Haddou- Marrakech
Day 8: Marrakech Guided tour
Day 9: Marrakech- Casablanca
Day 10: Casablanca – Back Home
Inclusions/Exclusions
PRICE INCLUDES:
Accommodation
Breakfasts & Dinners
All transportation
Guided Tours
Virtual information session prior to departure
Entrance fee to all sights
EXCLUSIONS:
Travel insurance
Lunch
Drinks
Personal needs expenditures
Tips to the driver/ guide
9 Nights Morocco Package
AIR & LAND PACKAGE
November 16 – November 26
| | |
| --- | --- |
| Triple | $2,699 per person |
| Double | $2,799 per person |
| Single | $3,199 per person |
LAND ONLY PACKAGE
Group Arrival and Departure Dates:
November 17 – November 26
| | |
| --- | --- |
| Triple | $1,699 per person |
| Double | $1,799 per person |
| Single | $2,199 per person |
Hotels
Casablanca: Hotel Movenpick | Fez:  Hotel Palais Medina & Spa| Chefchaouen: TBD | Merzouga: Deluxe Desert Camp | Ouarzazate: Hotel Berbere Palace| Marrakech: TBD
Roundtrip International Flight Included from JFK on Royal Air Maroc
Please contact our offices for ticket options from your local gateway
I'm deeply thankful for all your kindness in assisting and guiding through this journey. May Allah bless you and all your loved ones with the best in this world and the next Ameen JAK.
Thank you Dar El Salam for everything you have been amazing in every way and may Allah bless you and jazakom Allah Khairan .
For more information please contact us at (866)327-7252 EXT 129