Discover Spain's Muslim Legacy & Mallorca's Beauty
Embark on an 11-day journey, 'Spain Splendors & Mallorca Magic,' blending the magic of Muslim Spain with the serenity of Mallorca. Explore Barcelona's Gothic wonders, Seville's rich Moorish heritage, Cordoba's iconic Mosque-Cathedral, and Granada's majestic Alhambra. Then, unwind in the sun-soaked paradise of Mallorca. A captivating fusion of Muslim history and leisure awaits.
Barcelona A City of Architectural Marvels
Barcelona, nestled in the heart of Catalonia, is the captivating prologue to your 'Spain Splendors & Mallorca Magic' journey. As you explore the enchanting Gothic Quarter, every cobblestone reveals stories steeped in history, echoing Islamic influences throughout the labyrinthine streets.
The grandeur of the Sagrada Familia Cathedral, a modernist masterpiece, leaves you spellbound. Awaiting your discovery are the architectural wonders of Antoni Gaudí, the iconic Sagrada Familia, and the intricate Gothic Quarter, where Islamic influence adorns every corner. Don't forget to visit the renowned Camp Nou Stadium, home to FC Barcelona, to complete your Barcelona experience. Barcelona, a city where history breathes through its streets, invites you to embark on an unforgettable adventure.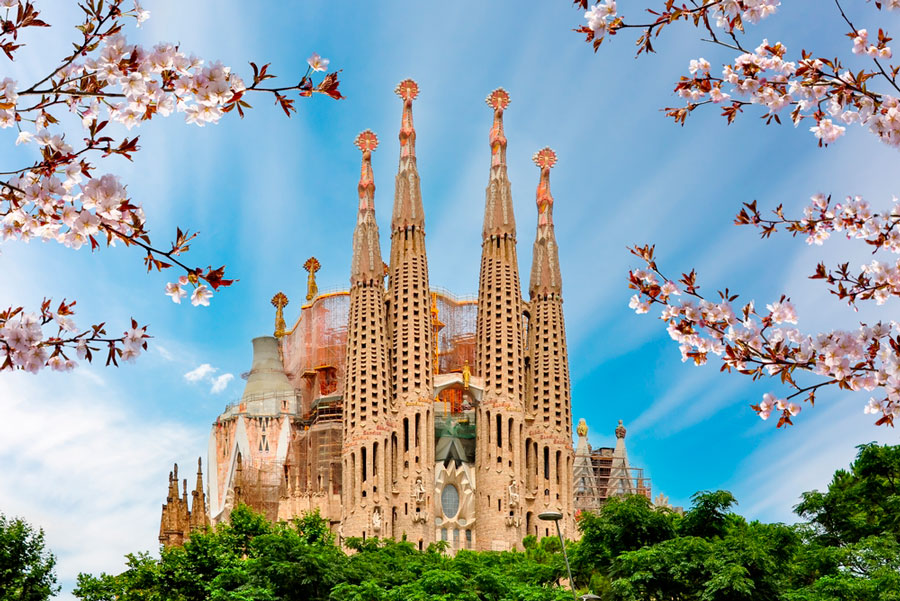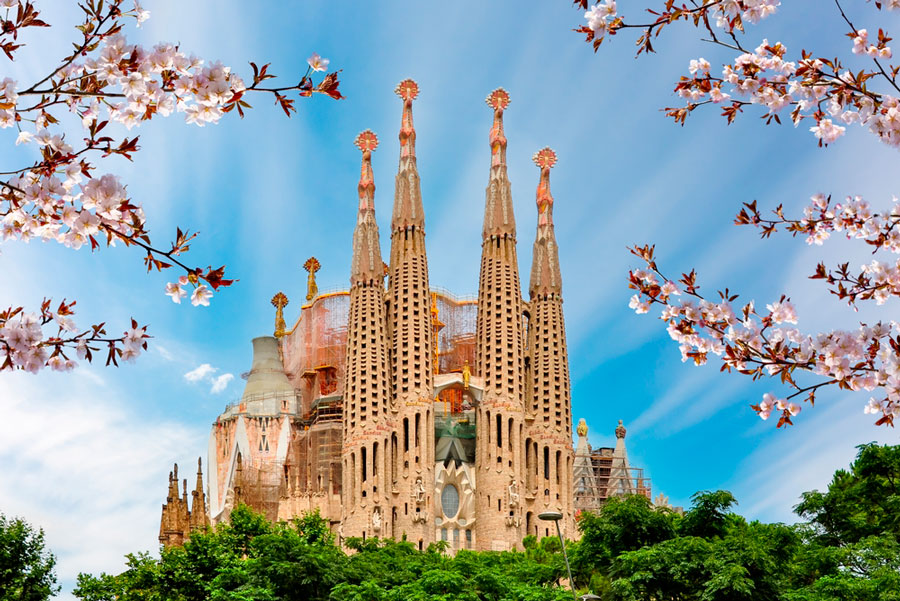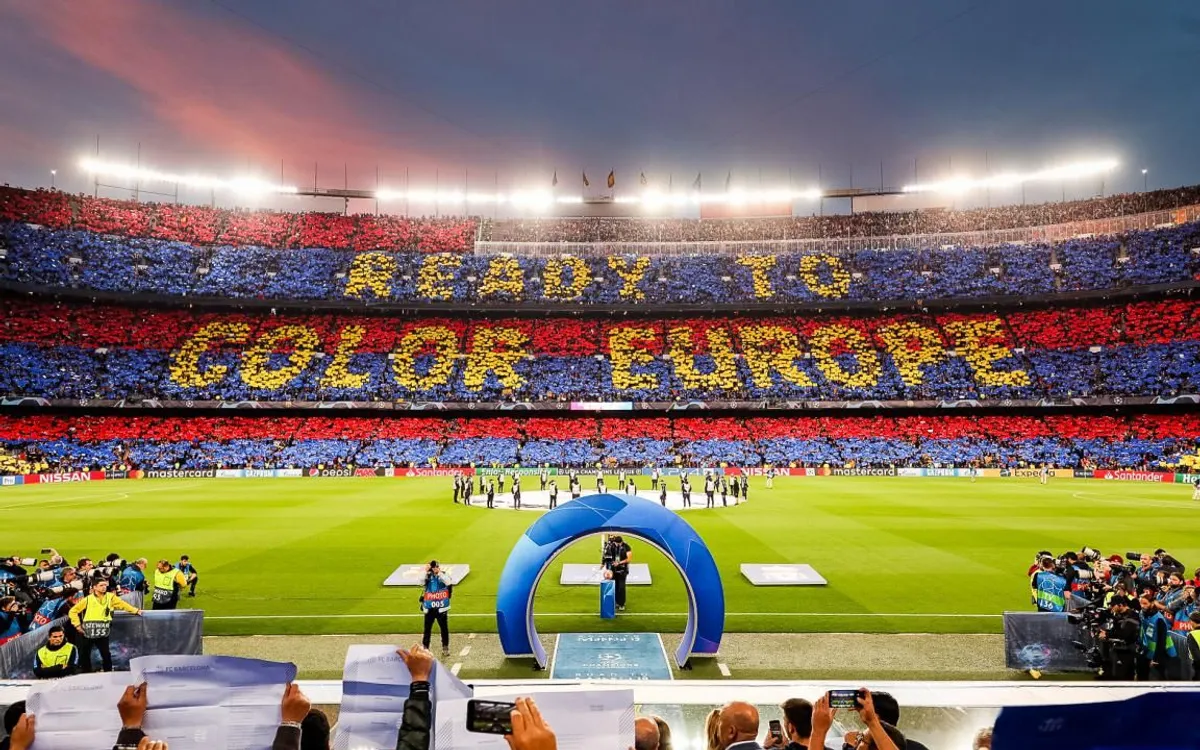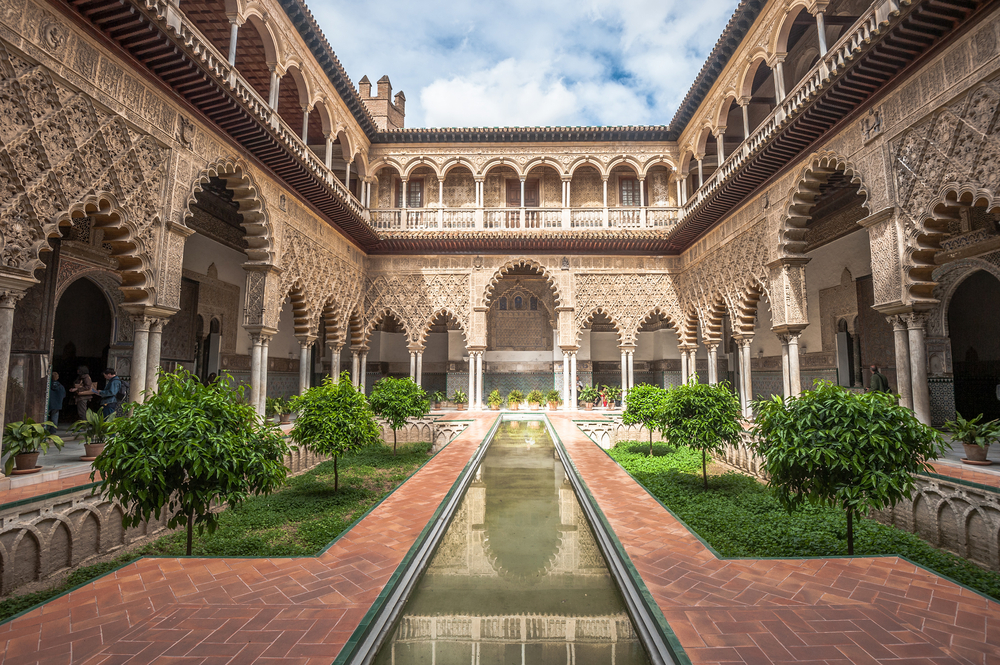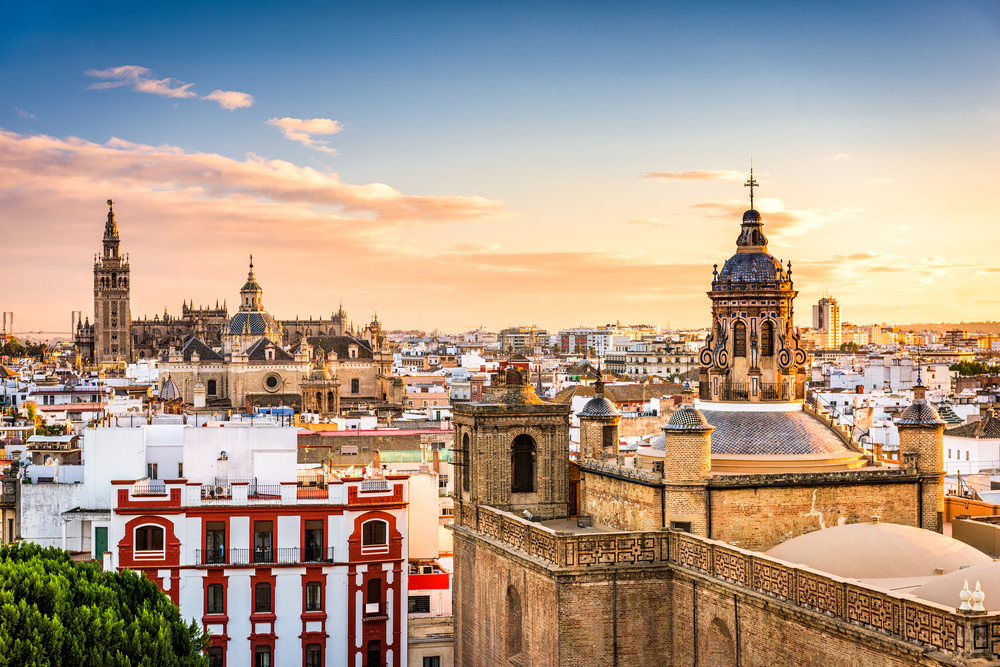 Seville houses one of the most famous and iconic remnants of Islamic Spain – the Real Alcazar, or Royal Alcazar – a remarkable palace built by the Muslim ruling class in the 8th century. It is a fine and unique example of Mudéjar art – a style, deeply rooted in cultural diversity and originating from practising Muslims living in Christian territories in historical Spain.
Marvel at the Seville Cathedral, originally AlJama Mosque constructed by the order of the Almohad caliph Abu Yaqub Yusuf. Admire the Giralda, now a bell tower for the cathedral, but originally the minaret of the mosque, and in its time the tallest tower in the world, designed to resemble the minaret of the Koutoubia Mosque in Marrakesh.
One of the world's greatest Islamic buildings and a UNESCO World Heritage site, the Mezquita, or Grand Mosque of Cordoba, is a symbol of the worldly, sophisticated culture that flourished here more than a millennium ago, in the 8th century, when Córdoba was capital of Islamic Spain and western Europe's biggest, most cultured city.
The design evolved for around 200 years to its final form as the Grand Mosque, until it was repurposed as a cathedral and altered accordingly. One of the most famous features of the building is its 856 double arches that are modelled on the Dome of the Rock in Jerusalem. Mezquita-Catedral de Córdoba remains a truly mesmerizing building that exudes history, culture and opulence.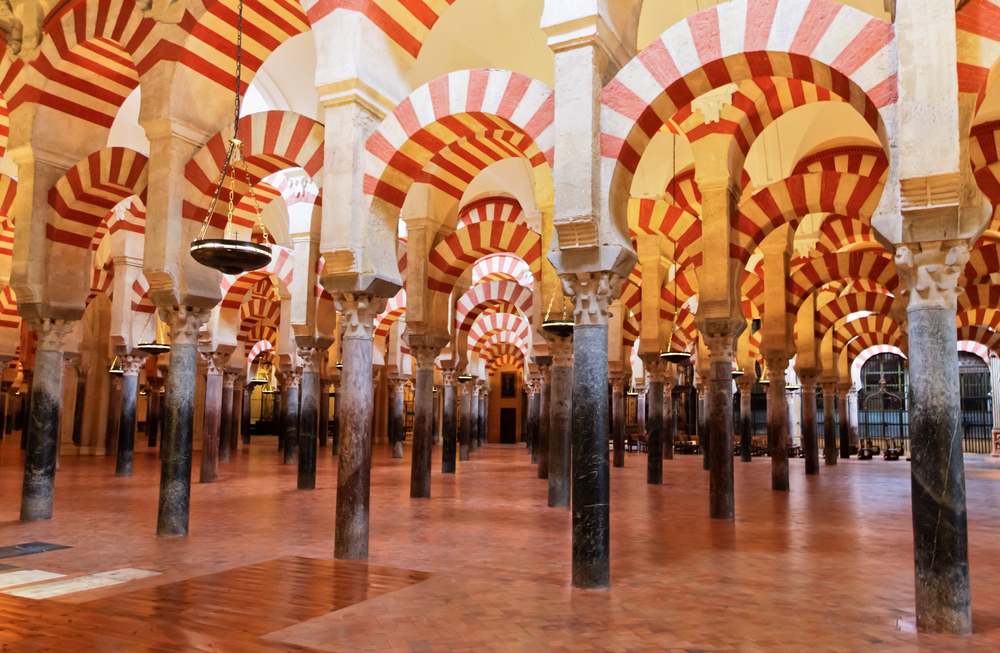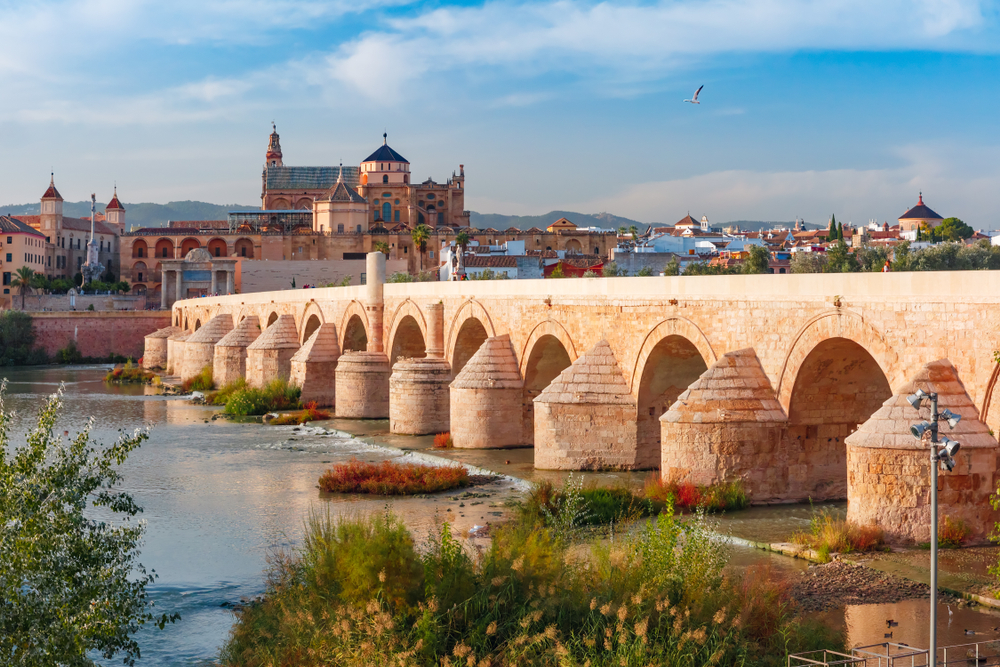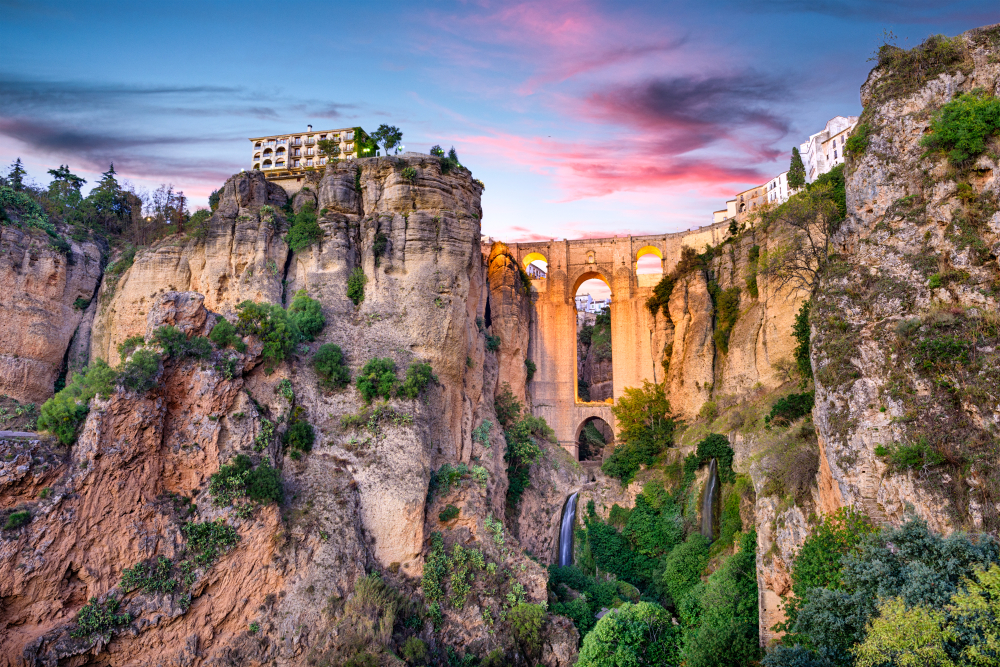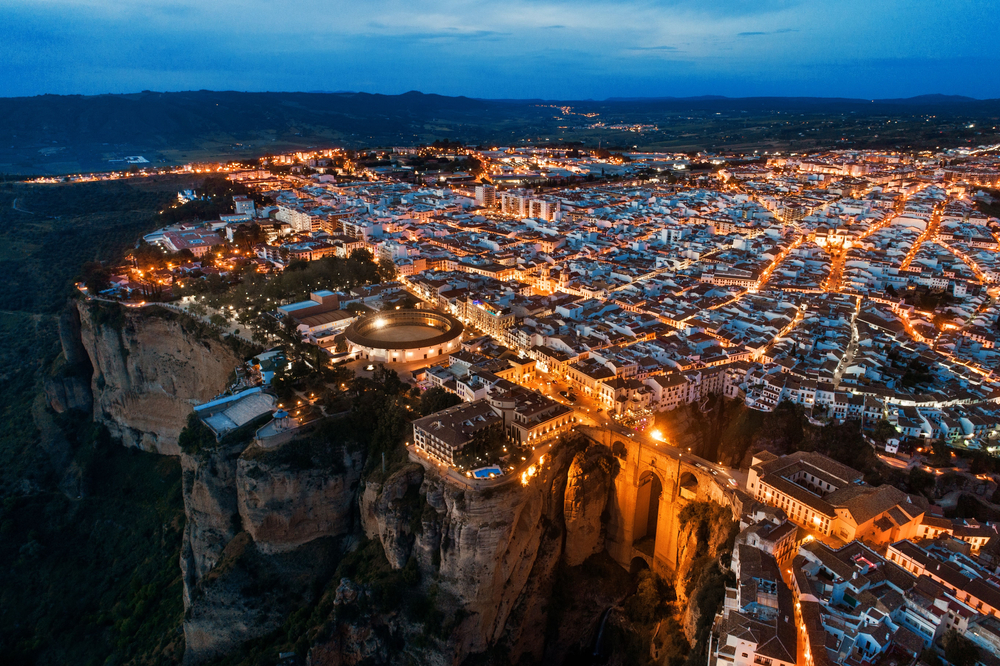 Ronda, spectacularly located atop El Tajo gorge and overlooking most of the region, has a rich Islamic heritage which can be seen through its magnificent architecture, with most of it being created after the fall of Cordoba's caliphate, when it became Taifah Ronda, an independent Muslim kingdom. The town is famously known for the best-preserved bathhouses (hammams) of that era in the whole of Spain as well as for being the birthplace of celebrated polymath, inventor and engineer Abbas ibn Firnas.
The 17th century Puente Viejo, the Old Bridge, also known as the Arab Bridge, crosses over the Guadalevin river. The breath-taking scenery, the surrounding mountains, the flowing river, coupled with rich history and warm culture, make Ronda a definite stop for anyone touring Islamic Spain.
Granada, the last stronghold of Muslims in Spain, is filled with exquisite architecture and serene surroundings telling of a historic time in which Muslims ruled over this region. Every turn speaks of remnants of this age and the prosperity enjoyed by the people living there.
You'll be taken back to this time as you walk through the picturesque arches, stroll through the Arab quarter or drink tea at one of teterías of Albayacin.
The iconic and astonishing AlHambra, standing at the foot of the Sierra Nevada, Spain's highest mountain range, is a jewel in the crown of Islamic Spain. Developed in the 13th century, Alhambra, a series of palaces, citadel, gardens and orchards, was the residence for the Nasarid sultans and elites, the last remaining Muslim dynasty in Al-Andalus. The profound beauty in its architectural design, intricate detail and engineering leaves visitors in awe of its allure.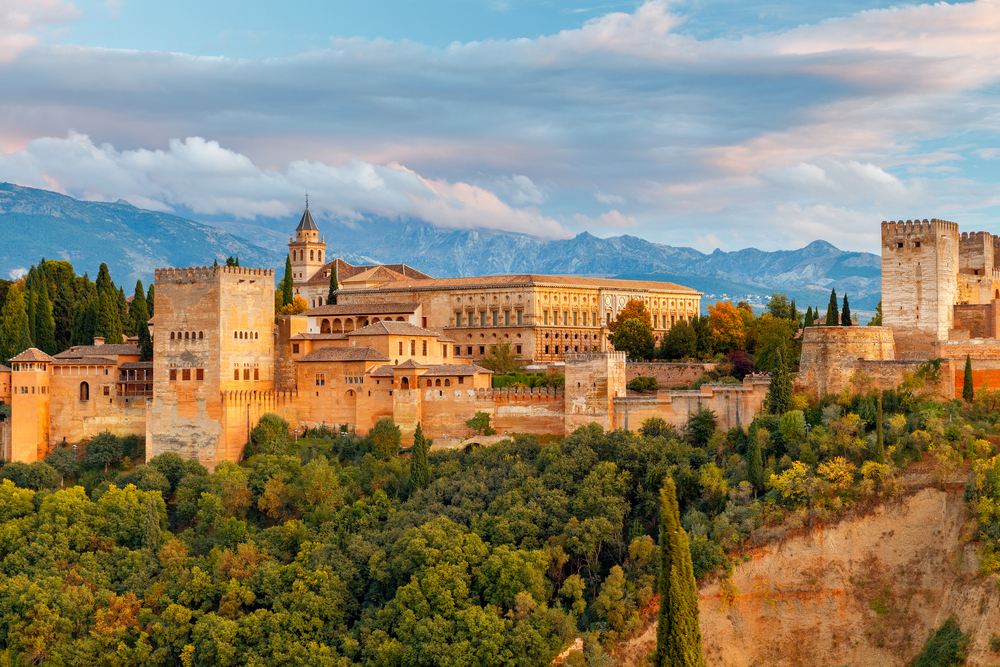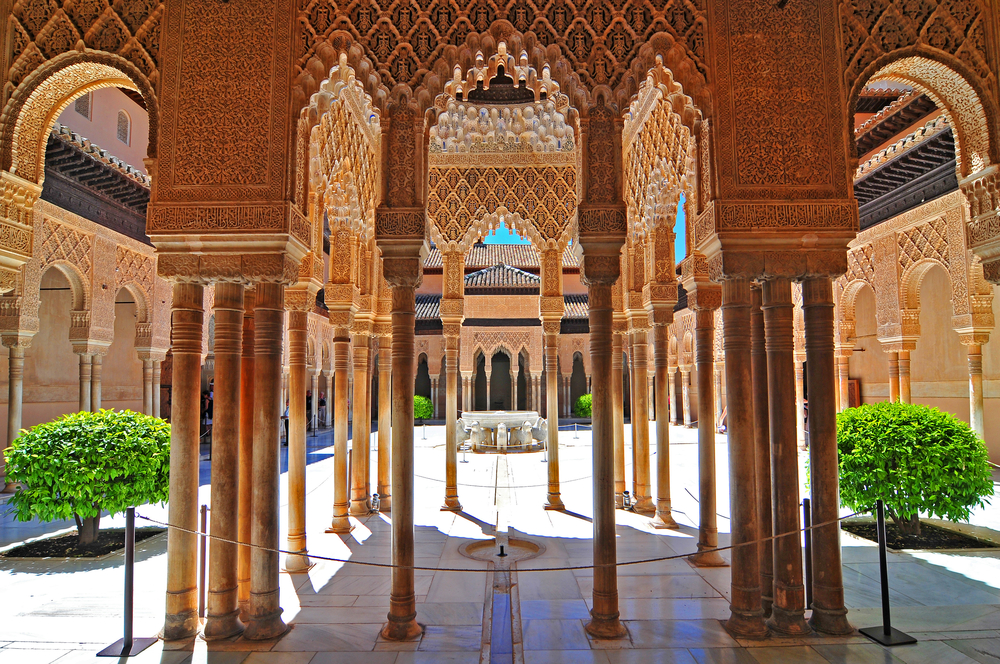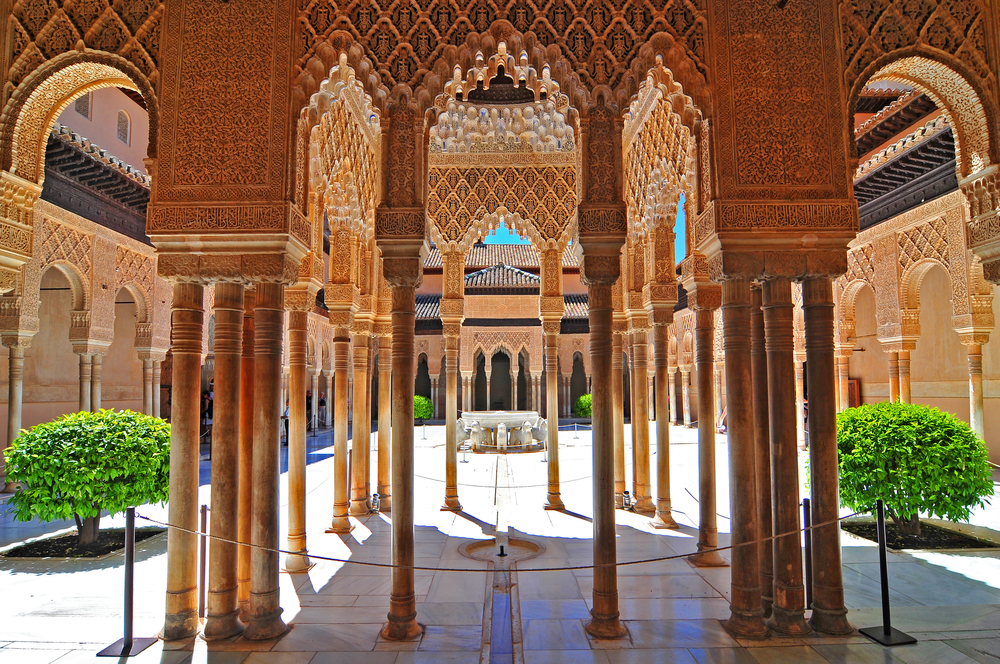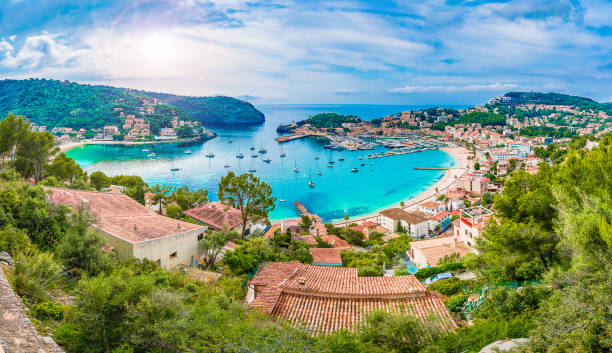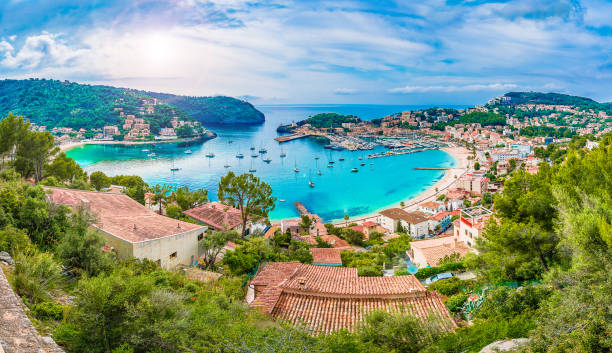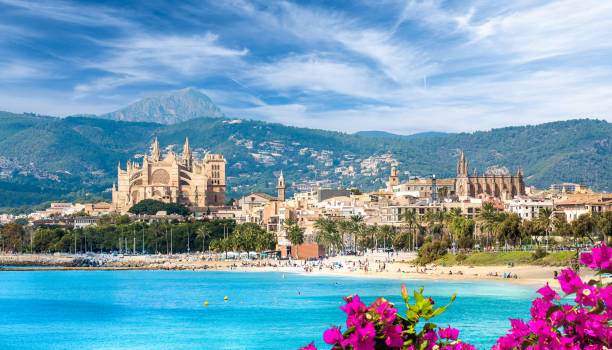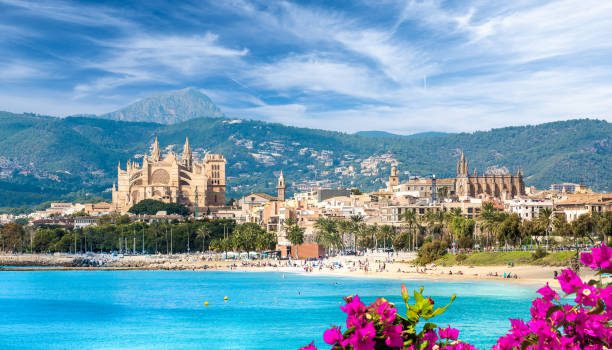 Mallorca: Island Paradise and Mediterranean Delight
Mallorca, a pristine gem in the Mediterranean, is the tranquil epilogue to your 'Spain Splendors & Mallorca Magic' voyage. This sun-soaked island paradise offers idyllic beaches, azure waters, and a rich cultural tapestry waiting to be unraveled. Relax on its pristine shores, bask in the Mediterranean sun, and savor local cuisine in charming coastal villages.
Explore the island's vibrant culture, a blend of Moorish, Spanish, and Mediterranean influences. Wander through historic streets, visit ancient fortresses, and take in panoramic vistas of the island's rugged beauty. Mallorca promises an alluring combination of relaxation and discovery, making it the perfect closing chapter for your unforgettable journey.
Splendors of Spain May 31 – June 11 2024
Package includes Flight from New York JFK on Iberian Airlines
May 31 – June 11
| | |
| --- | --- |
| Double | $3,995 per person |
| Single | $4,995 per person – WAIT LIST ONLY |
Payment Details
$1,000 per person – Deposit due immediately upon booking
$1,000 per person – Due on January 5th, 2024
Final Balance – Due on April 5th, 2024 
Hotels
2 nights Barcelona: H10 Marina Barcelona or similar | 2 nights Seville: Eurostars Torre Sevilla or similar | 1 night Cordoba: Cordoba Center Hotel or similar | 2 nights Granada: Barceló Congress Hotel  or similar | 3 nights Mallorca: Hipotels Playa Palma and Palma Palace or similar
Trip at a Glance
Day 1: Arrival in Barcelona
Your adventure starts with your arrival at Barcelona airport, where a warm welcome awaits.
Take in the sights of Barcelona on a panoramic tour, followed by hotel check-in and some time to freshen up.
Spend your first night in Barcelona.
Day 2: Exploring Barcelona
Begin your day with a hearty breakfast.
The morning is dedicated to exploring the architectural wonders of Barcelona, including the Sagrada Familia Cathedral and Gaudí's masterpieces, as well as a stroll through the Gothic Quarter.
Enjoy some free time for lunch.
You have the option to tour the Camp Nou Stadium in the afternoon.
Return to Barcelona for the night.
Day 3: Barcelona to Seville
After breakfast, catch a morning flight to Seville.
Get acquainted with Seville during an introductory tour.
The afternoon is free for you to relax and explore the historic old quarters.
Spend the night in Seville.
Day 4: Discovering Seville
Start the day with a satisfying breakfast.
Explore the Royal Alcazar with a guided tour, and delve into Seville's former Muslim quarters, including the Giralda tower neighborhood and Plaza de España.
Spend the afternoon at your leisure.
Enjoy dinner in Seville before retiring for the night.
Day 5: Seville to Cordoba
After breakfast, journey to Cordoba.
Check in upon arrival and set out to explore the Old Mosque-Cathedral of Cordoba, the Roman Bridge, and the historic Old Quarters.
Spend the afternoon freely exploring the city center.
Stay overnight in Cordoba.
Day 6: Cordoba to Ronda to Granada
Fuel up with breakfast.
Take a scenic drive to Ronda and enjoy a panoramic tour of this picturesque town.
Check in upon arrival in Granada and have a relaxed afternoon exploring the city center.
Spend the night in Granada.
Day 7: Granada (Alhambra)
Start your day with a guided tour of the magnificent Alhambra and Generalife gardens.
Visit the central Mosque of Granada and the Albaicín neighborhood, a UNESCO World Heritage site that was once the Muslim quarters.
Stay overnight in Granada.
Day 8: Malaga to Mallorca
Catch a midday flight to the beautiful island of Mallorca.
Upon arrival, check in and embark on an introductory tour of Mallorca.
Spend the afternoon at your all-inclusive hotel, either relaxing or exploring the surroundings.
Stay overnight in Mallorca.
Day 9: Relaxing in Mallorca
Enjoy a leisurely morning, taking advantage of the beach and the amenities.
Spend the day at your own pace.
Stay overnight in Mallorca.
Day 10: Mallorca
Another free morning to soak up the sun and enjoy the beach.
Spend the day at your own pace.
Stay overnight in Mallorca.
Day 11: Farewell and Departure
Begin the day with breakfast.
You'll be transferred to Mallorca's airport for your departure.
Bid farewell to this wonderful journey as you head home.
Inclusions/Exclusions
Inclusions:
1. Accommodations: Enjoy comfortable stays in well-selected 4 and 5-star hotels in Barcelona, Seville, Cordoba, Granada, and Mallorca, with daily breakfast provided.
2. Transportation: All ground transport and domestic flights within Spain are included in the package.
3. Guided Tours: Explore the highlights of each destination with knowledgeable local guides. Visits to architectural wonders like the Sagrada Familia and the Alhambra, and optional tours such as Camp Nou Stadium, are part of the itinerary.
4. Meals: Daily breakfast is included throughout the trip, allowing you to start your day with a satisfying meal.
5. Airport Transfers: Convenient transfers to and from airports are arranged for your comfort.
6. International Airfare: Round-trip international airfare from JFK Airport in New York to Spain on Iberian Airlines (dates: May 31, 2024, to June 11, 2024) is included in the package.
Exclusions:
Visa Fees: Travelers are responsible for obtaining any necessary visas and related fees for entry into Spain.
Travel Insurance: Comprehensive travel insurance, including health, cancellation, and luggage coverage, is recommended but not included.
Meals: While daily breakfast is provided, most lunches and dinners are not included, providing flexibility for your dining preferences.
Optional Tours: Personalized experiences, activities, or excursions not listed in the itinerary may incur additional costs.
Personal Expenses: Any personal expenses such as souvenirs, additional activities, and gratuities are not included.
Medical Requirements: Vaccinations and medical requirements are the traveler's responsibility.