Embark on an unforgettable journey starting in Amman and continuing on to Petra, the Dead Sea, finishing our adventure in Jerusalem, accompanied by Certified Life Couch, Heba Abu Abdun. This exclusive trip is tailored for women, offering an introspective experience that will leave you connected and fulfilled.
Begin your journey in the vibrant city of Amman, where you will experience the rich culture and history of Jordan. Continue on to Petra, a UNESCO World Heritage Site, and marvel at its magnificent architecture and natural beauty. Immerse yourself in the healing powers of the Dead Sea, known for its therapeutic benefits and breathtaking views.
Finally, explore the ancient city of Jerusalem by experiencing it first hand. Receive the blessing of multiplied rewards by praying in Masjid al-Aqsa, tour the religious and historical sites of the city, and interact with the welcoming and loving residents of this beloved landmark. The entire city and its surroundings are a blessed sanctuary, so special that our beloved Prophet himself encouraged us to pray there. Don't miss this rare opportunity to leave your footsteps in the same place where so many prophets, messengers, and righteous people have also left theirs.
Throughout your journey, Heba Abu Abdun will guide you on a path of personal reflection, bonding, and fulfillment. This is a rare opportunity to connect with yourself, others, and the blessed land that will bear witness to your journey. Don't miss this chance to experience the magic of Amman, Petra, the Dead Sea, and Jerusalem.
Safeguarding Your Health on Your Journey is our Priority

Temperature checks will be taken before trips for your safety.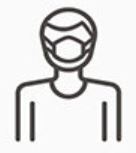 Wearing masks on your journey helps keep everyone safe.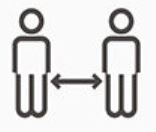 We're committed to facilitating physical distancing.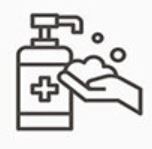 All guests and staff are to adhere to sanitizing procedures at all times.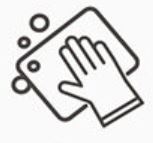 We're adhering to best practices for cleanliness and disinfection. 
As Middle Eastern cities go, Amman is a relative youth, being mostly a creation of the 20th century. But though it lacks the storied history and thrilling architectural tapestry of other regional capitals, there's plenty here to encourage you to linger awhile before making for Petra, the Dead Sea or Wadi Rum. In fact, Amman is one of the easiest cities in which to enjoy the Middle East experience.
Downtown Amman is a must-see. At the bottom of the city's many hills and overlooked by the magisterial Citadel, it features spectacular Roman ruins, an international-standard museum and the hubbub of mosques, souqs and coffeehouses that are central to Jordanian life.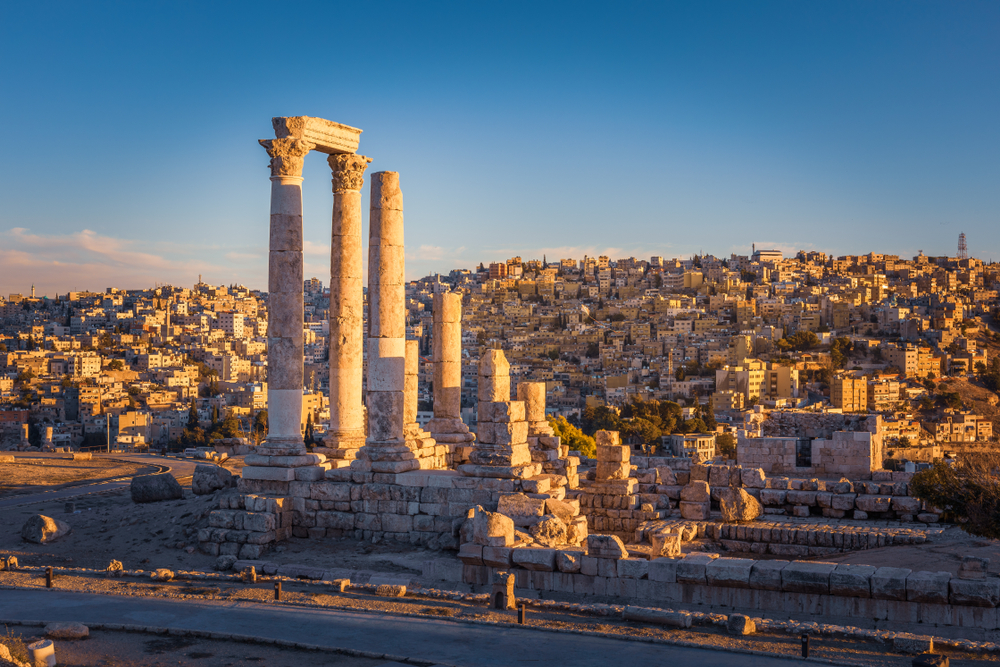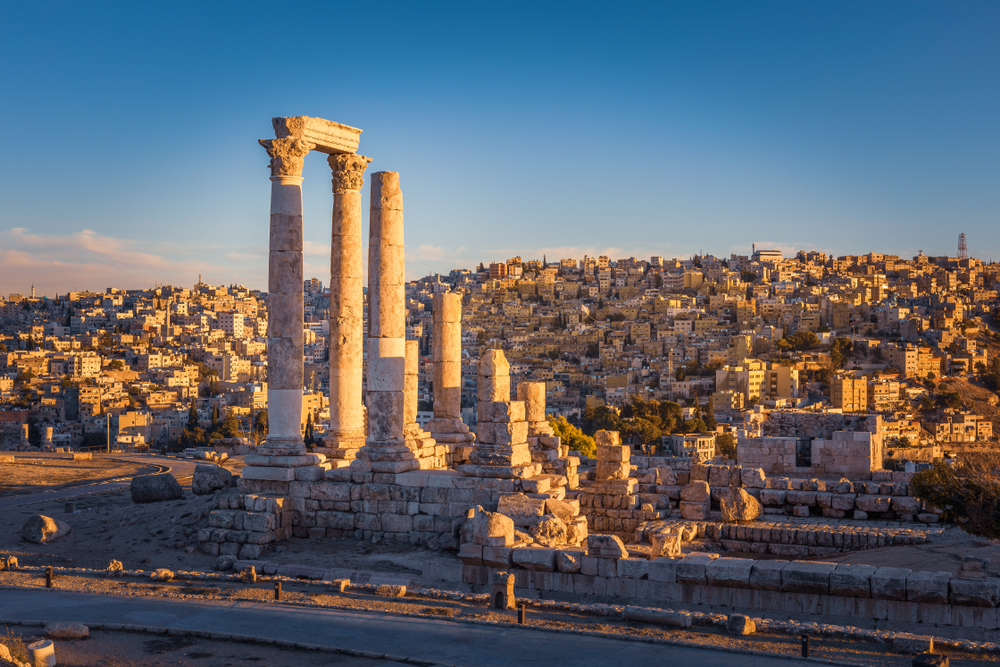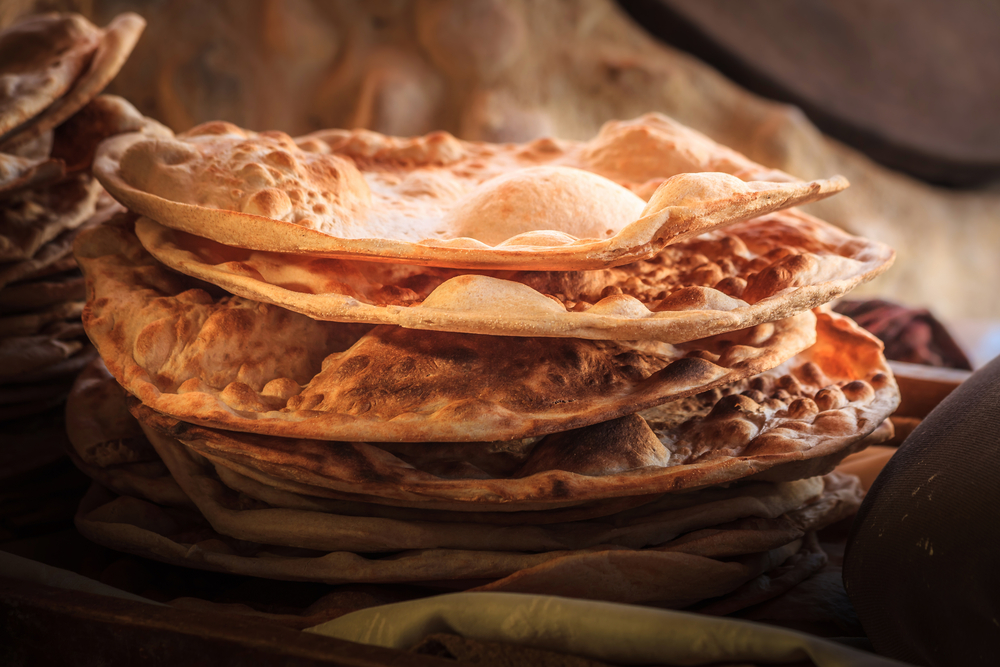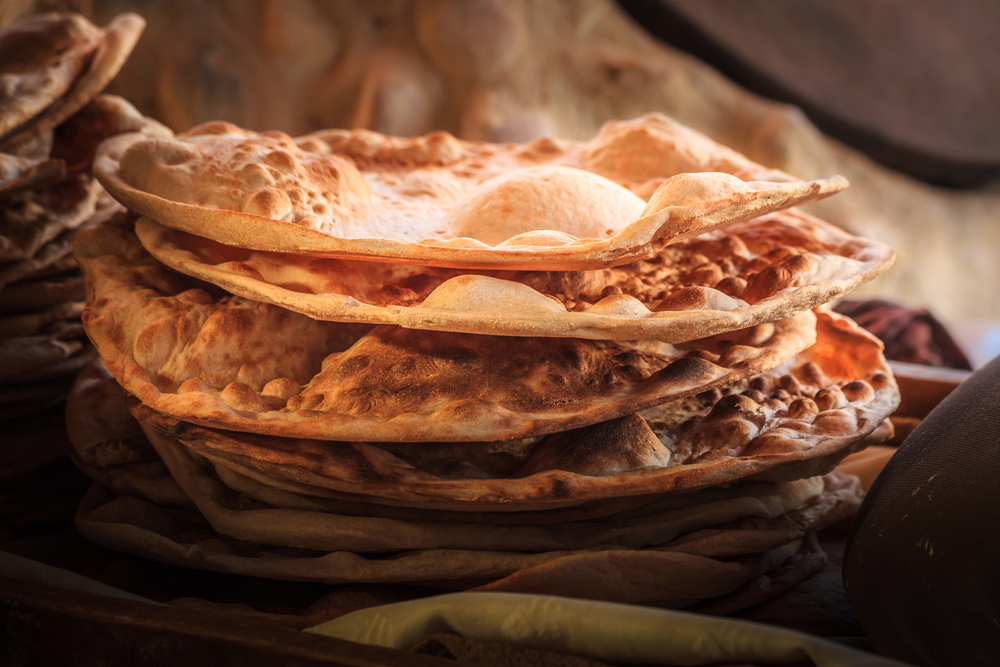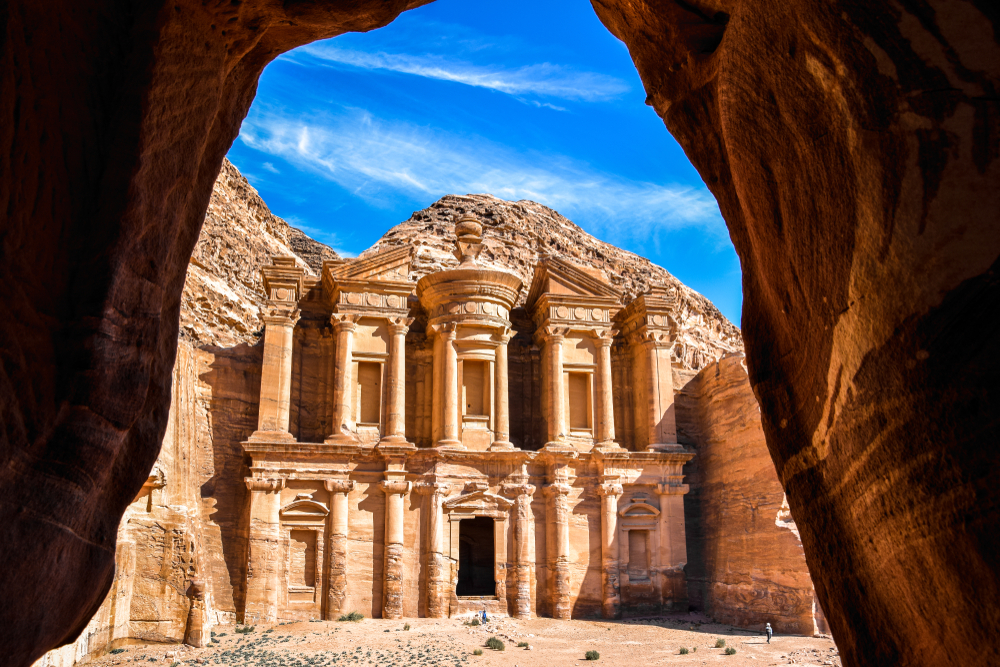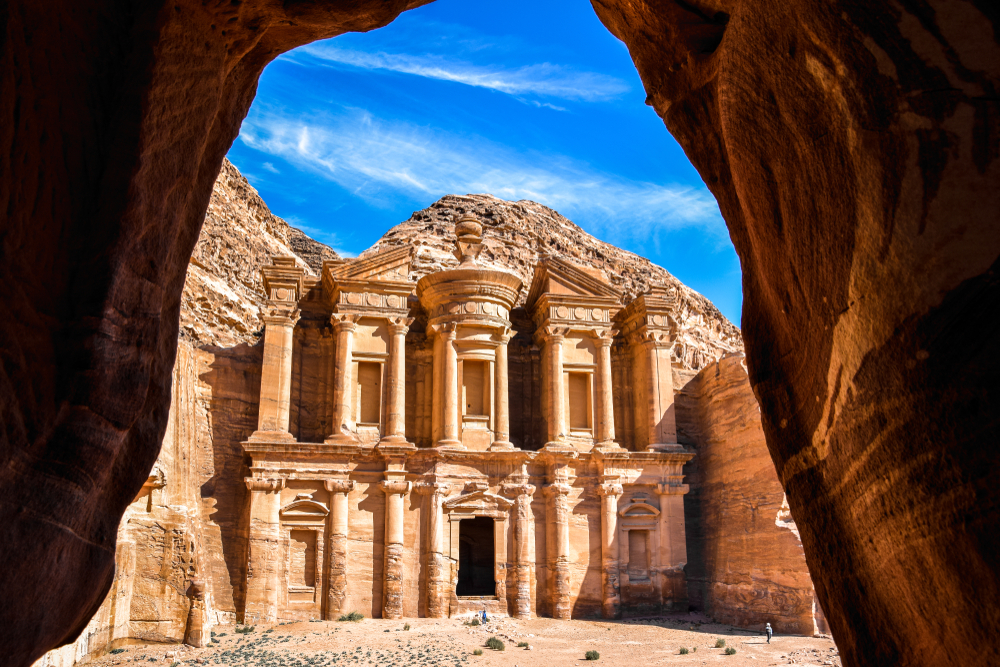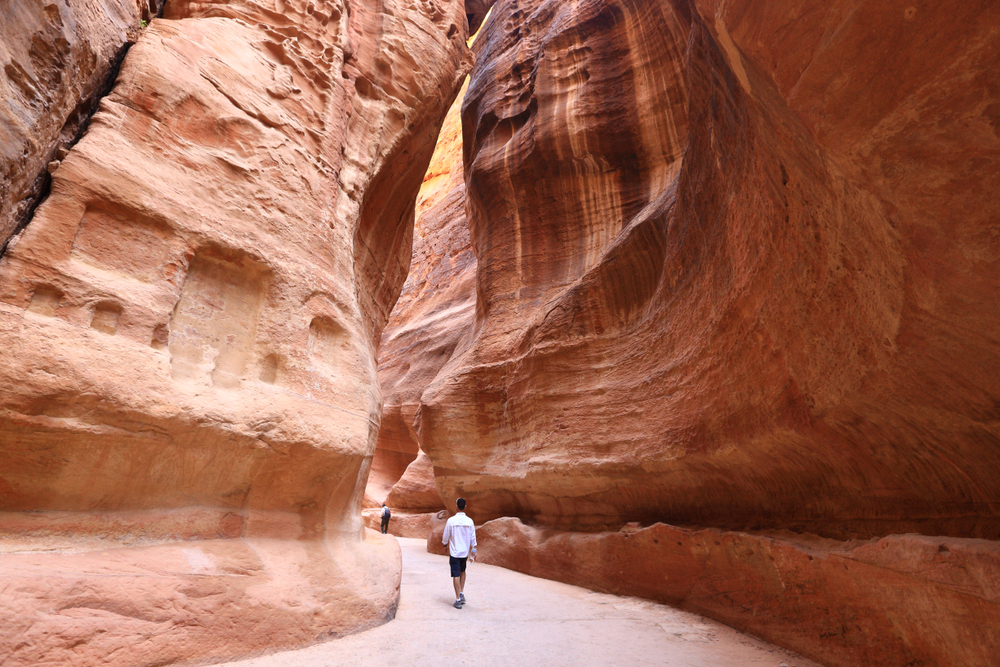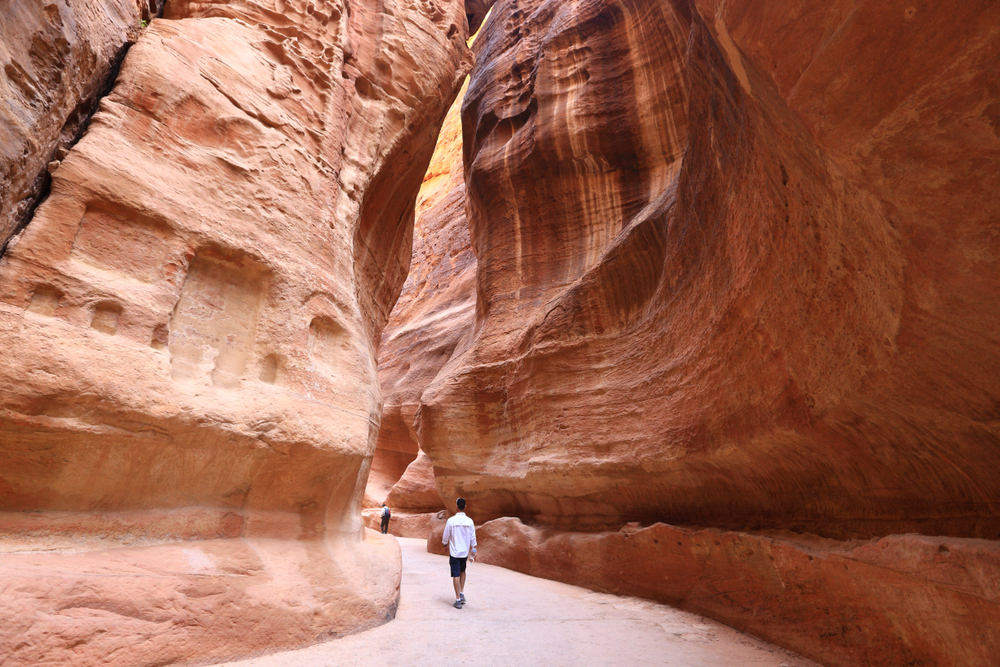 Petra, the great Ancient City that lies half-hidden in the wind-blown landscape in southern Jordan, is one of the world's most treasured Unesco Heritage Sites. Voted by popular ballot in 2007 as one of the 'New Seven Wonders of the World', it has retained its magnetism even through times of strife in the wider region.
A visit to Petra when it was rediscovered for the wider world by Jean Louis Burckhardt in the 19th century meant going in disguise, speaking in local dialect and engaging the trust of surrounding tribespeople. Today visitors are welcomed both by the Bedouin who still relate to the Ancient City as home, and by the townspeople of neighbouring Wadi Musa whose facilities make a several-day visit to the Ancient City a pleasure. With nearby Nabataean attractions at so-called Little Petra, desert camping and numerous hiking opportunities, at least two days should be allowed to do Petra justice.
The lowest place on earth, the Dead Sea (431m below sea level) brings together breathtaking natural beauty, compelling ancient history and modern mineral spas that soothe and pamper every fibre of your body. The jagged bluffs of the Judean Desert, cleft by dry canyons that turn into raging tan-coloured torrents after a cloudburst, rise from the cobalt blue waters of the Dead Sea, heavy with salt and oily with minerals.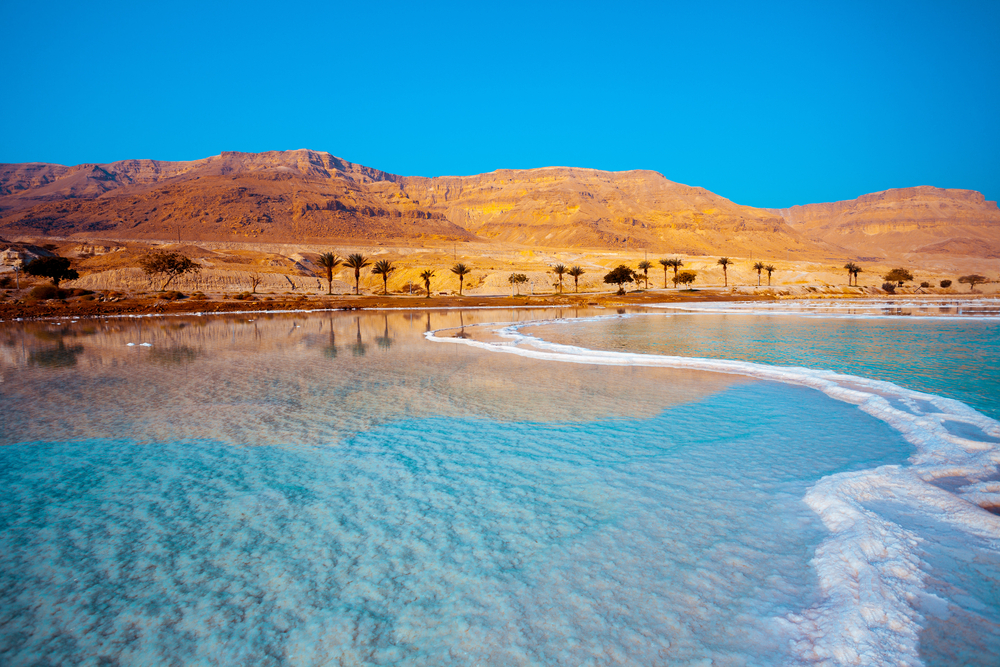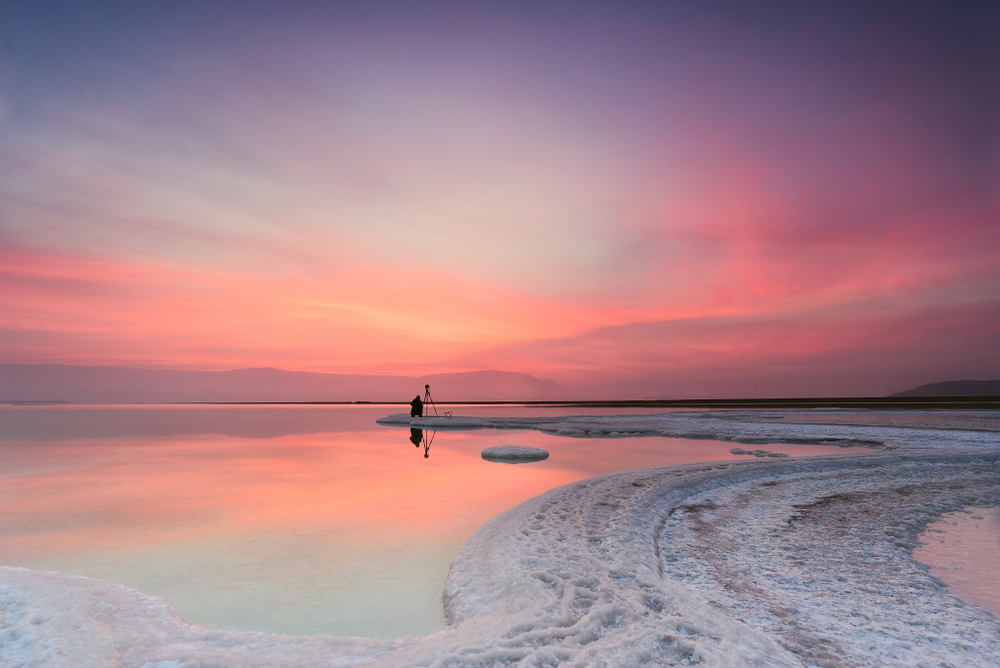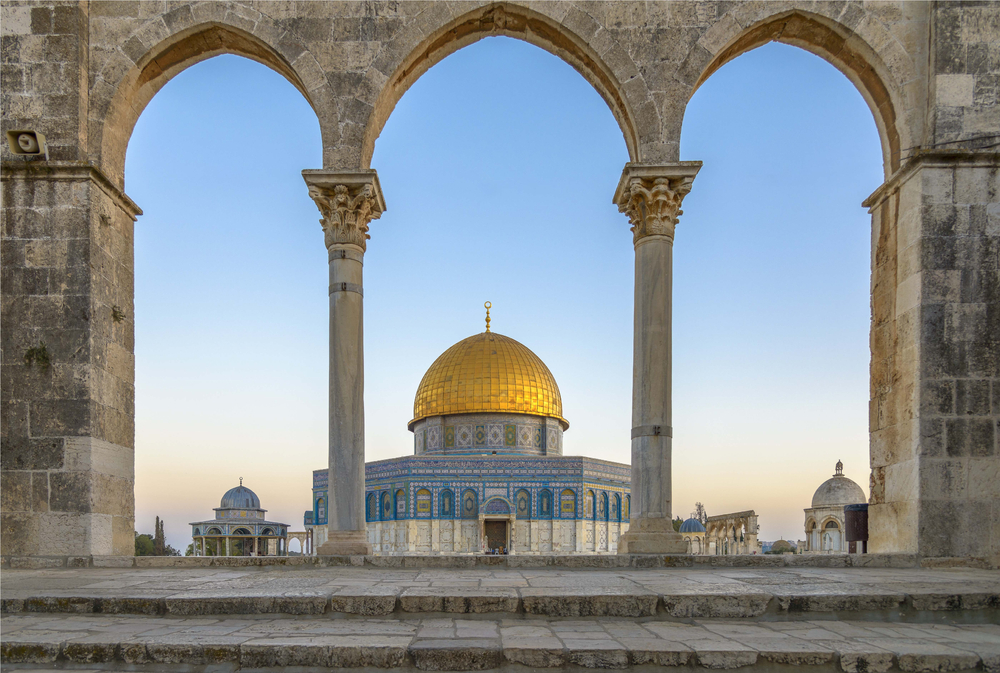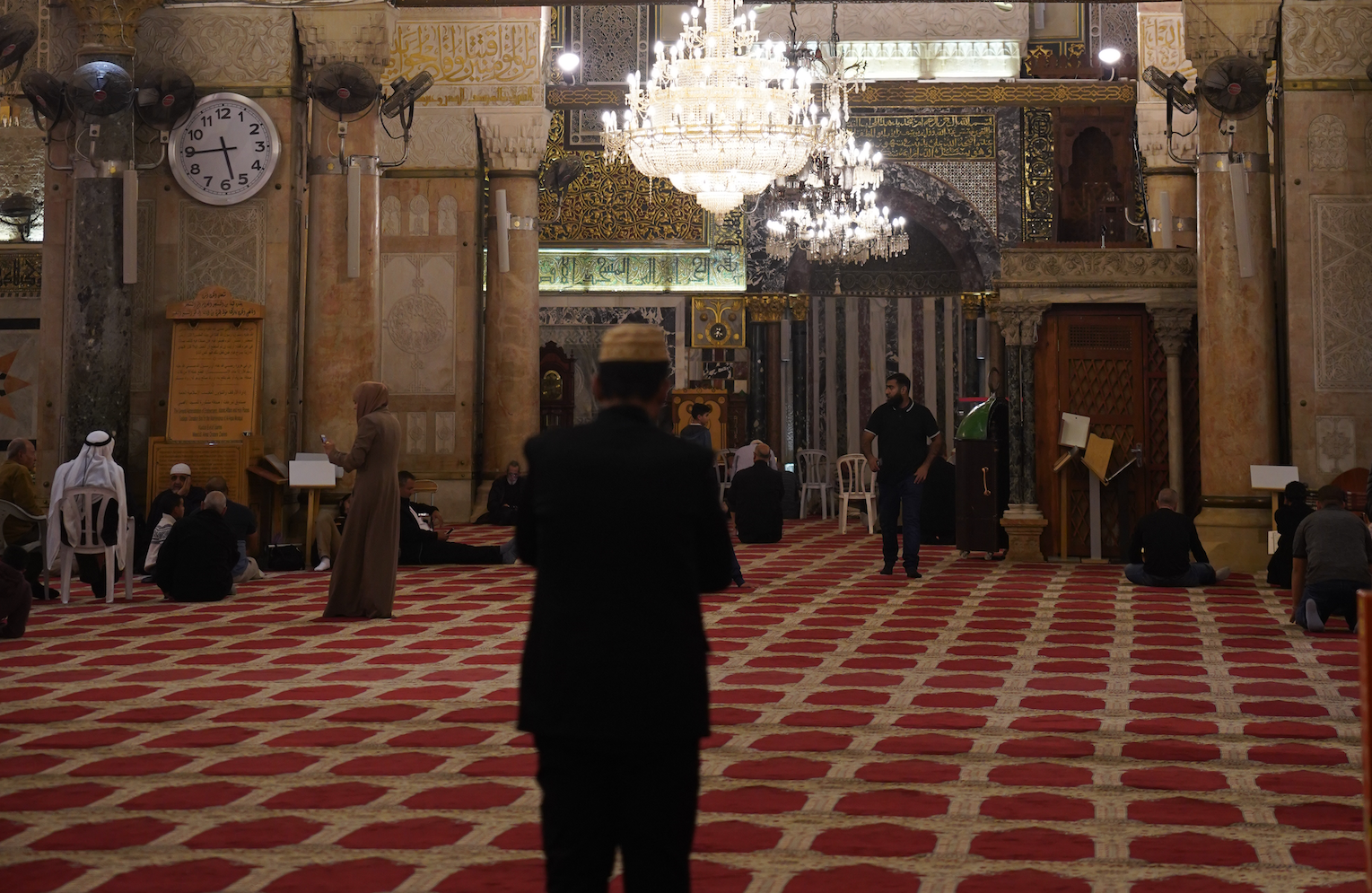 In Jerusalem, we will tour the Old City beginning with Masjid al-Aqsa, the third holiest masjid in the world, where every Prophet prayed.
We will experience walking in the footsteps of many Prophets and Muslim leaders, such as Umar ibn Al-Khattab (RA) and Salahuddin Ayyubi, as we explore the Al-Aqsa complex stopping at the Dome of the Rock, Masjid Al-Qibli, Masjid Omar, and Masjid Buraq all while hearing the story of Isra and Mi'raj.
We will continue the tour of Jerusalem with a visit to the Church of the Holy Sepulchre, where it is believed Isa (AS) was raised, and conclude at Kotel, the Western Wall.
Hebron, also known as Al-Khalil, was a place significant for the Prophet known as the Friend of Allah. Learn about the legacy Ibrahim (AS) left as we tour the Ibrahmi Mosque and visit Al-Weqiyah, an area known for its special protection from Allah.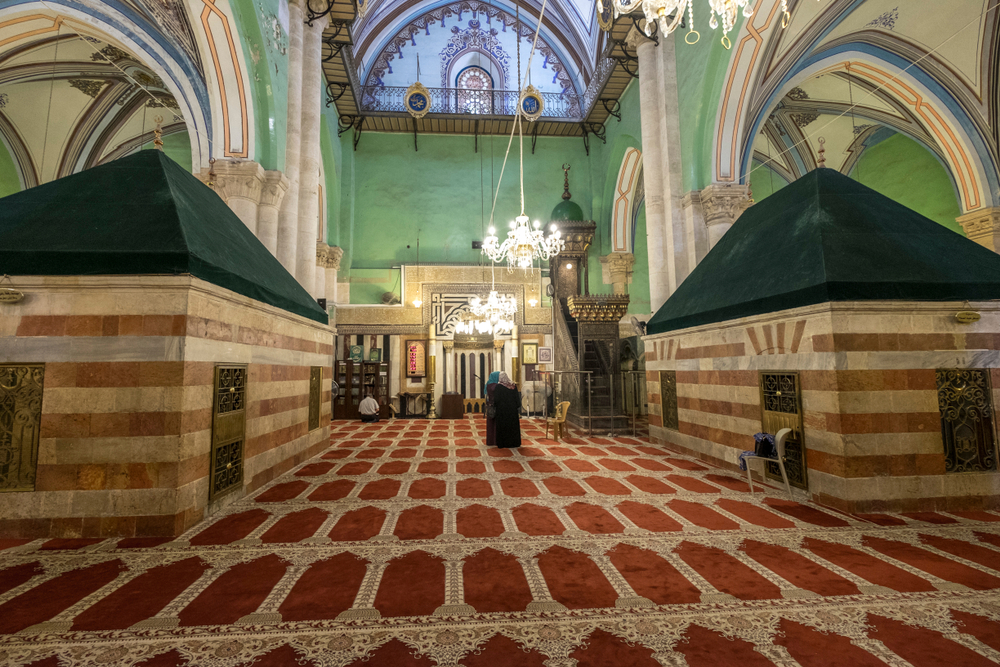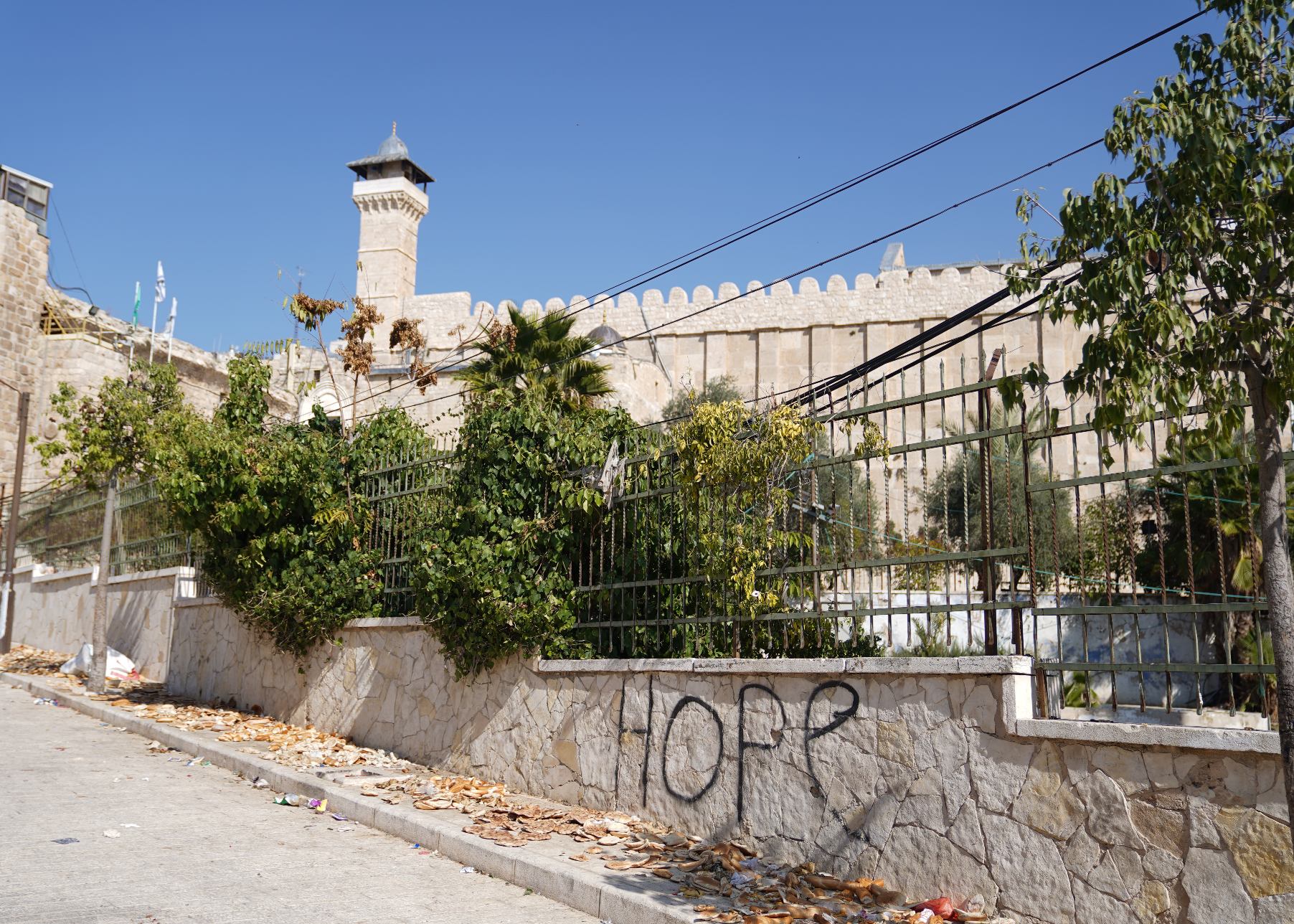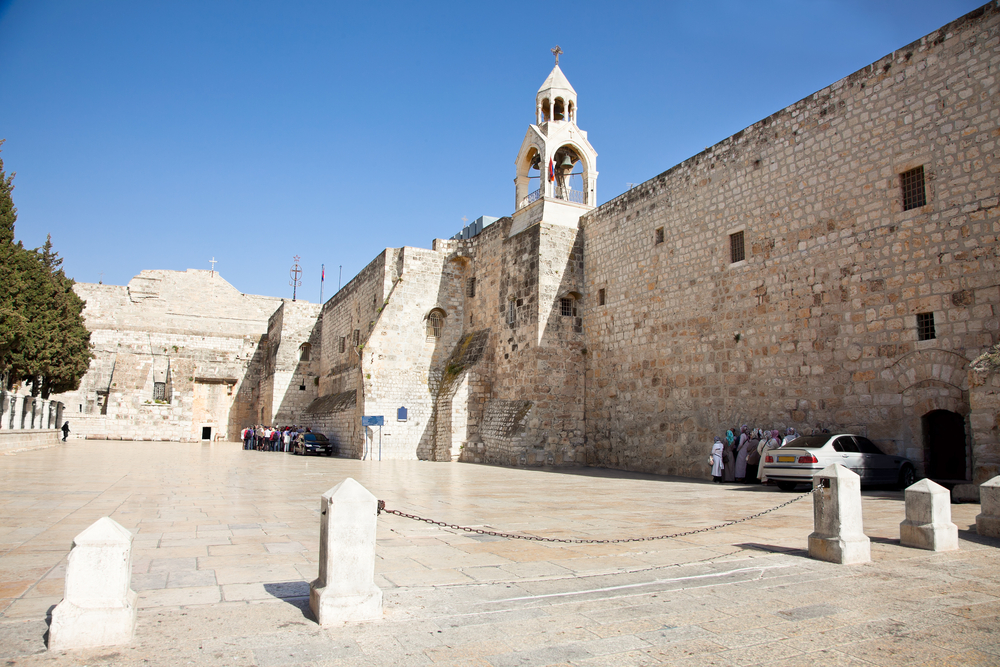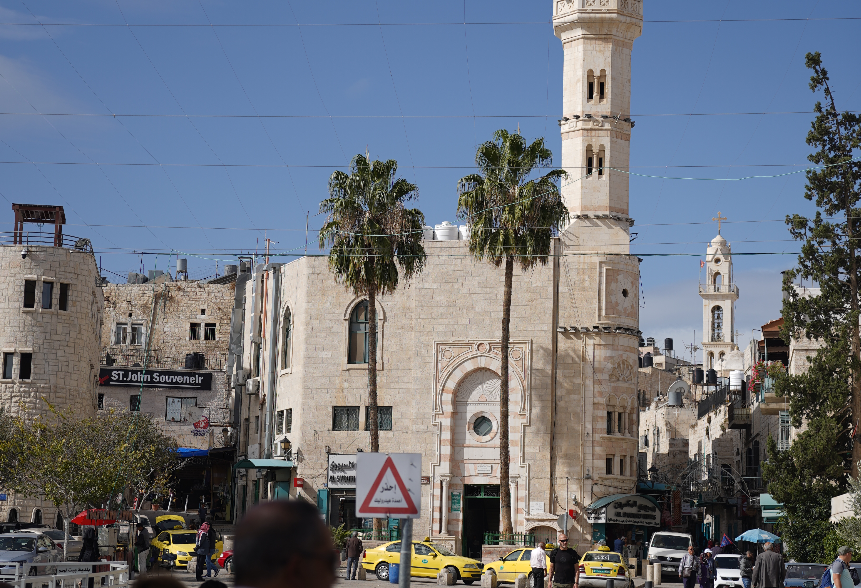 Bethlehem, home of the birthplace of Isa (AS) (Beyt Al Rahim), the Church of the Nativity. In the Manger Square, we will pray where the second Khalifa prayed after conquering Palestine, Masjid Umar, the oldest and only masjid in Bethlehem currently.
While in the West Bank we will also visit The Walled Off Hotel, which sits adjacent to the wall separating the West Bank from other parts of Palestine and has become a center of political artistic expression.
We will end with an eye and heart-opening visit to the Ayda Refugee Camp where over 5,000 refugees from the Jerusalem and Hebron areas live.
Travel through the Judean desert to the ancient city of Jericho, stopping at the Mount of Temptation, also known as Jabal al-Qarantal. We will then return to Jerusalem to visit the City of David (or Wadi Hilweh) followed by a tour of the underground Tunnels of Jerusalem that run the full length of the Western Wall. These tours will lead to serious reflections and a learning experience like no other, and you will be with teachers well-equipped to guide you on this remarkable spiritual journey.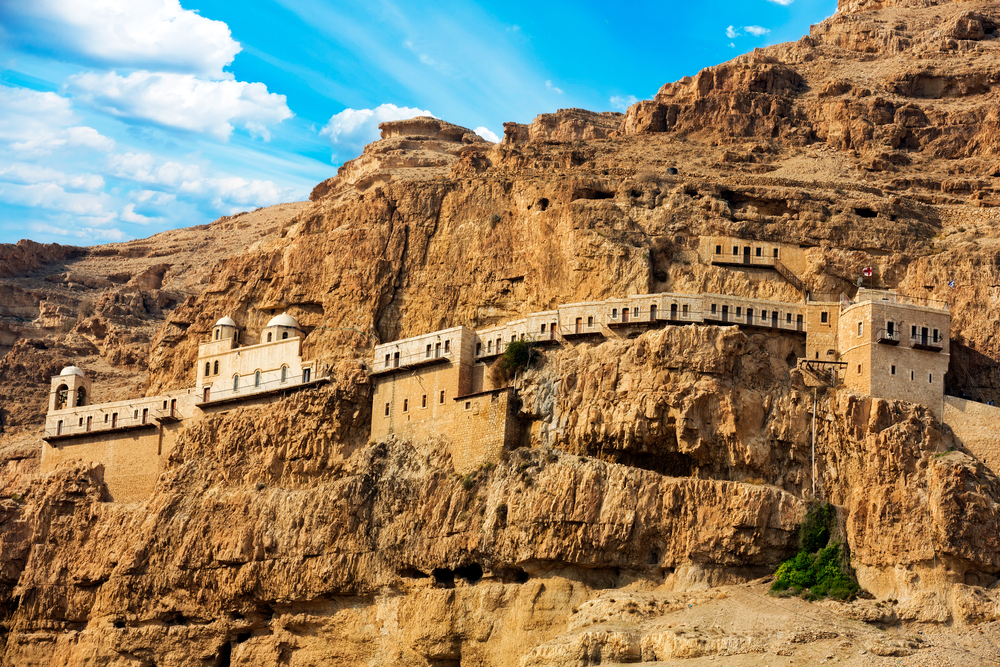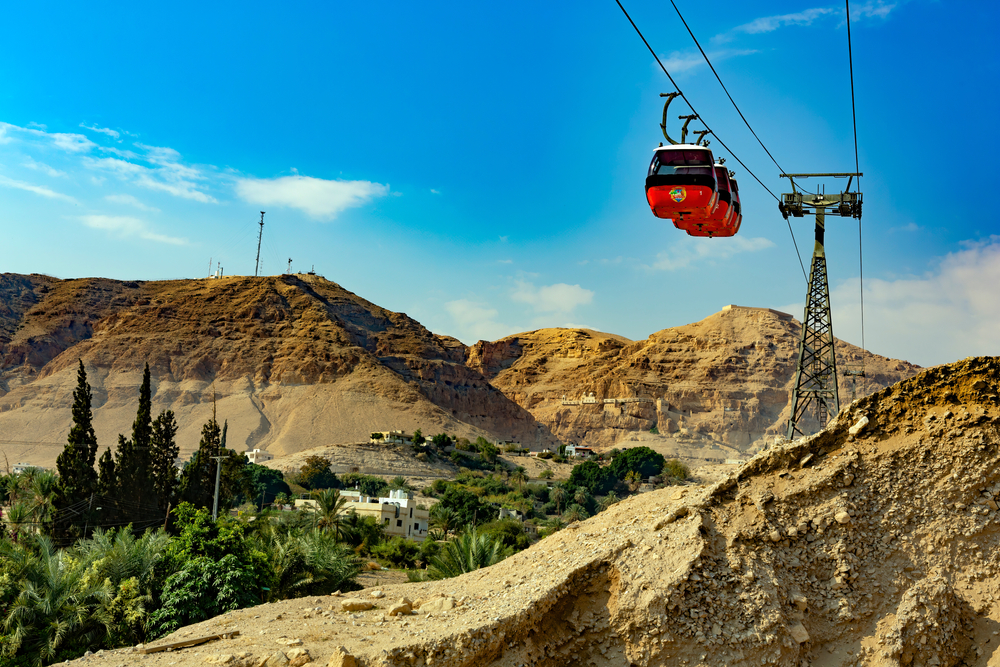 A Journey Through Jerusalem – An introspective experience that will leave you connected and fulfilled.
Accompanied by Certified Life Couch Heba Abu Abdun.
Inclusions/Exclusions
INCLUDED:
1 Night accommodations in Kempinksi Hotel in Amman
1 Night accommodationss in Moevenpick Hotel in Petra
2 Nights accommodations in Moevenpick Resort and Spa in Petra
4 Nights accommodations in Golden Walls Hotel in Jerusalem
Daily breakfast at Hotels
Group Ground Transport to Hotels and Airports
Guided Tours in Jordan and Jerusalem
Virtual information session prior to departure
Visa to Jordan and Border visa's to Jerusalem
EXCLUSIONS:
Tips
Lunch & Dinners
Any addional items not mentioned in the itinerary
Any personal expenses
Contact us for International Flight Pricing
Land Package Pricing
Contact Us for Airline options
Land Only
| | |
| --- | --- |
| Triple | $1,950 per person |
| Double | $1,995 per person |
| Single | $2,475 per person |
Trip at a Glance
SAT 03JUN 2023: Arrival to Amman
SUN 04JUN: Amman – Amman City Tour – Petra
MON 05JUN: Petra – Ahl Allkhaf – Dead Sea 
TUE 06JUN: Dead Sea – Mount Nebo – Madaba – Dead Sea
WED 07JUN: Dead Sea – King Hussein Bridge – Jerusalem
THU 08JUN: Jerusalem – MT. Olives – Mount Zion –  Masjid Aqsa -Jerusalem
FRI 09JUN : Enjoy Jumuaa in Aqsa
SAT 10JUN: Jerusalem – Hebron – Bethlehem – Jerusalem
SUN 11JUN: Jerusalem – BEN GURION AIRPORT
I'm deeply thankful for all your kindness in assisting and guiding through this journey. May Allah bless you and all your loved ones with the best in this world and the next Ameen JAK.
Thank you Dar El Salam for everything you have been amazing in every way and may Allah bless you and jazakom Allah Khairan .
For more information please contact us at (866)327-7252: