Marvel at the magnificent creation of Allah SWT as you sail through the alpine frontier of Alaska, gazing in awe at the jagged peaks as they merge with clear pristine waters.  Alaska remains as one of our planet's last remaining unspoilt destinations.  With hundreds of waterfalls, giant chunks of sliding ice and a huge variety of native wildlife, you won't even want to blink as you cruise past this natural wonder. Come aboard the Celebrity Cruises luxury ship and see the pristine beauty of Allah SWT's wonderful creation. Embrace the grandeur of Alaska!
Safeguarding Your Health on Your Journey is our Priority

Temperature checks will be taken before trips for your safety.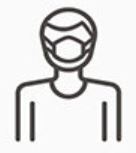 Wearing masks on your journey helps keep everyone safe.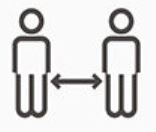 We're committed to facilitating physical distancing.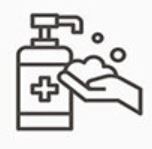 All guests and staff are to adhere to sanitizing procedures at all times.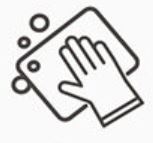 We're adhering to best practices for cleanliness and disinfection.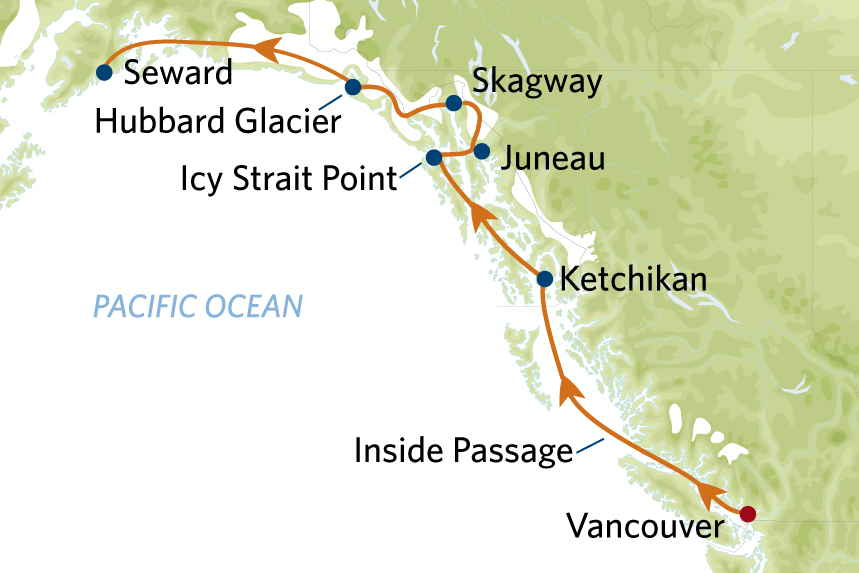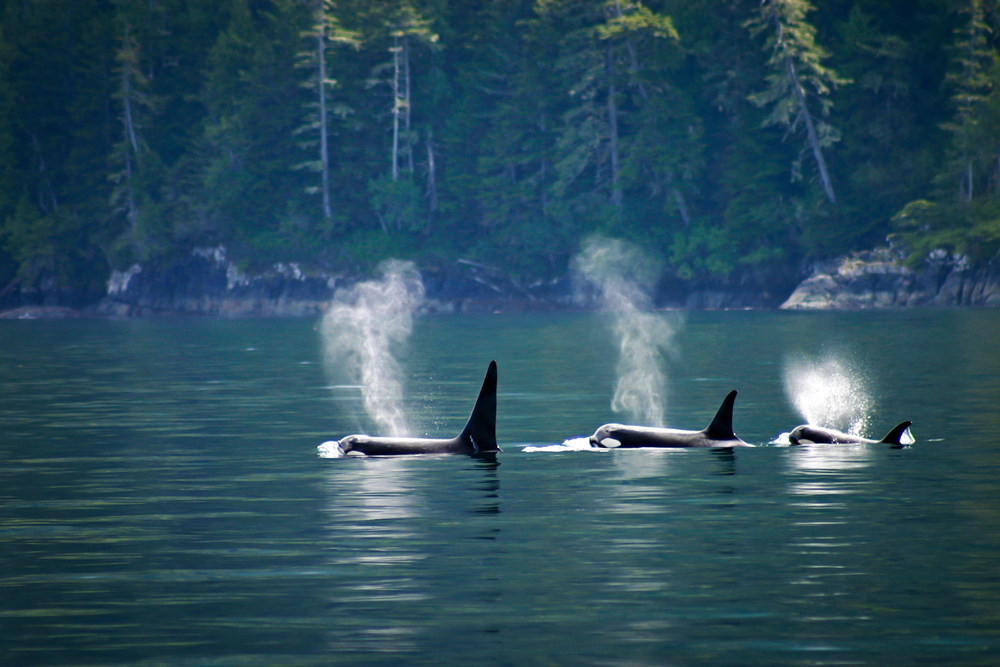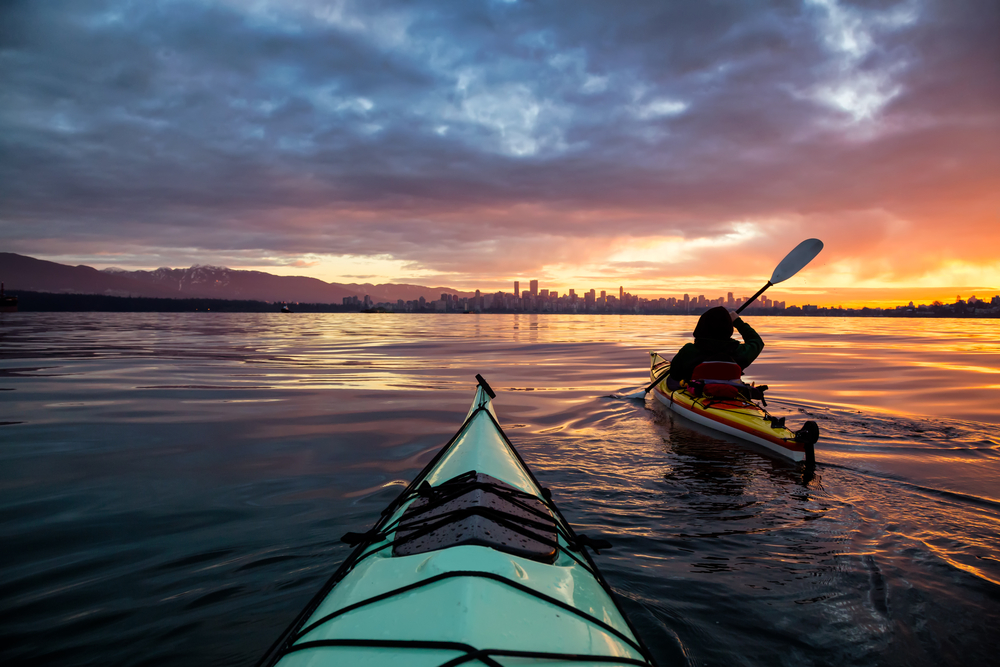 Friday, August 19, 2022
Among the world's most liveable cities – diverse, cultural, beautiful – this culinary capital treats you to fresh local seafood, farm-to-table produce, and authentic Asian flavors. West Coast architecture – modernism with a woodsy bent – emerged here. But while downtown shines with steel and glass, its epicenter is green Stanley Park, a 1,000-acre oasis of spectacular beaches, trails, and views. North of town, ride scenic Sea to Sky Highway along the coast and through the forest toward Whistler, 2,200 feet above sea level. On your way, behold lofty Shannon Falls and brave the heart-pounding Sky Pilot Suspension Bridge.
Saturday, August 20, 2022
You'll sail beyond the Inside Passage into the more protected Alaska Inside Passage in southeastern Alaska. This complex labyrinth of fjords, bays, and lush green islands is home to an abundance of wildlife, including orca, mountain goats, bald eagles, bears, puffins, sea otters and much more. During the summer months, the long hours of daylight allow for ample opportunities for nature photos on your Inside Passage Cruise. You'll never forget the sight of 40-ton whales hurling themselves into the air, almost completely escaping the water. If you're especially lucky, you could see them swimming together to create a bubble net, trapping and eating fish by the giant mouthful.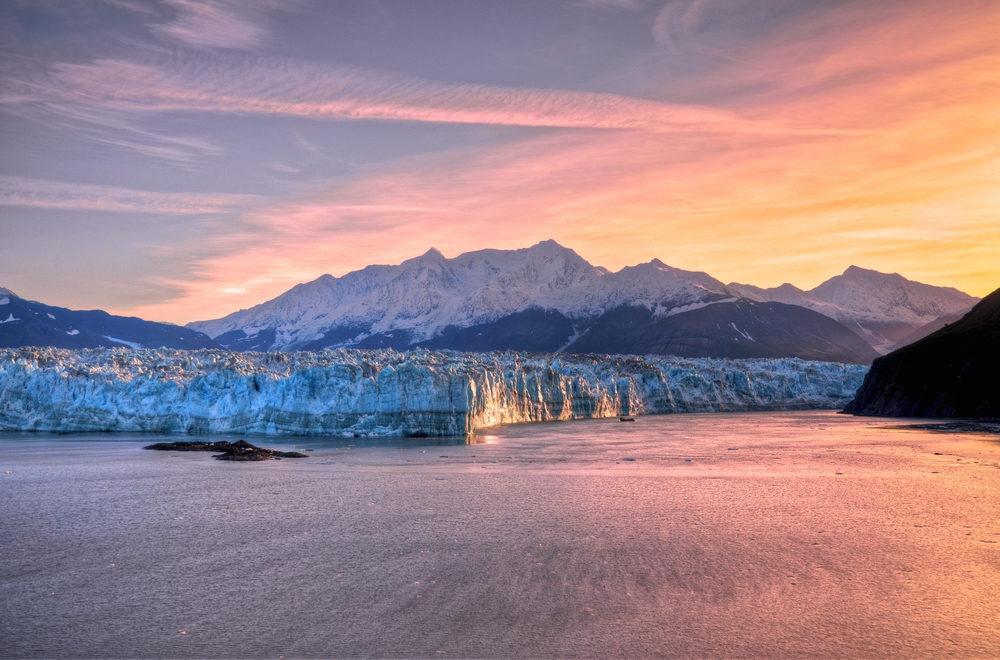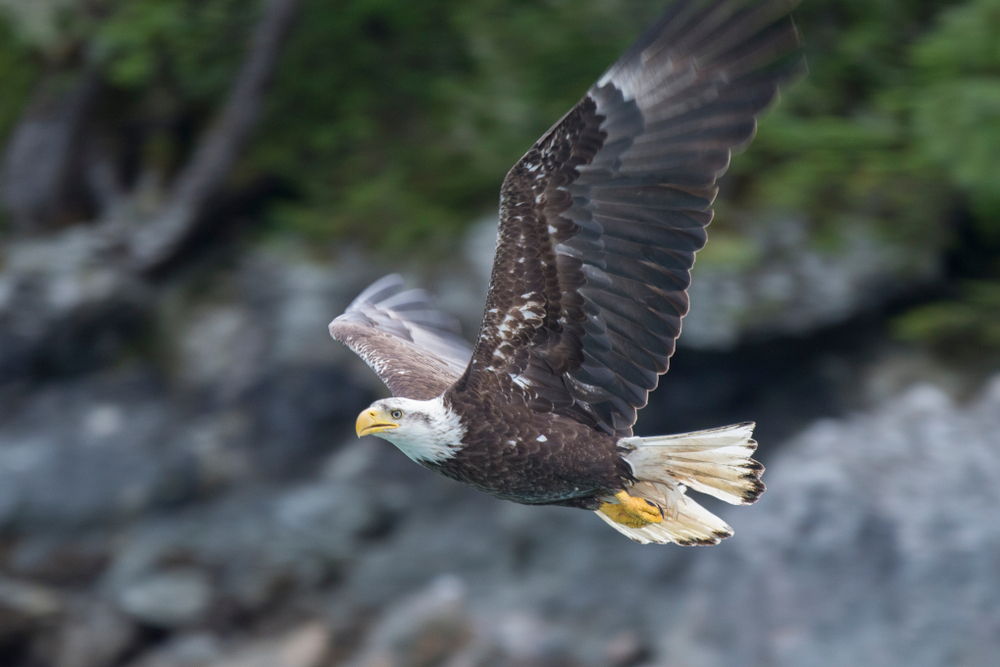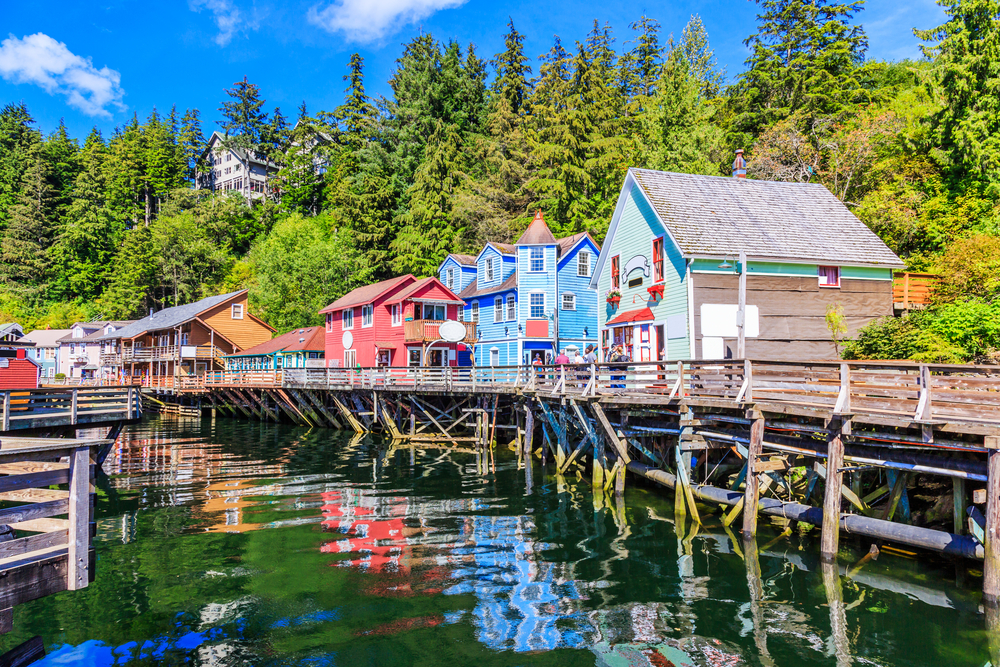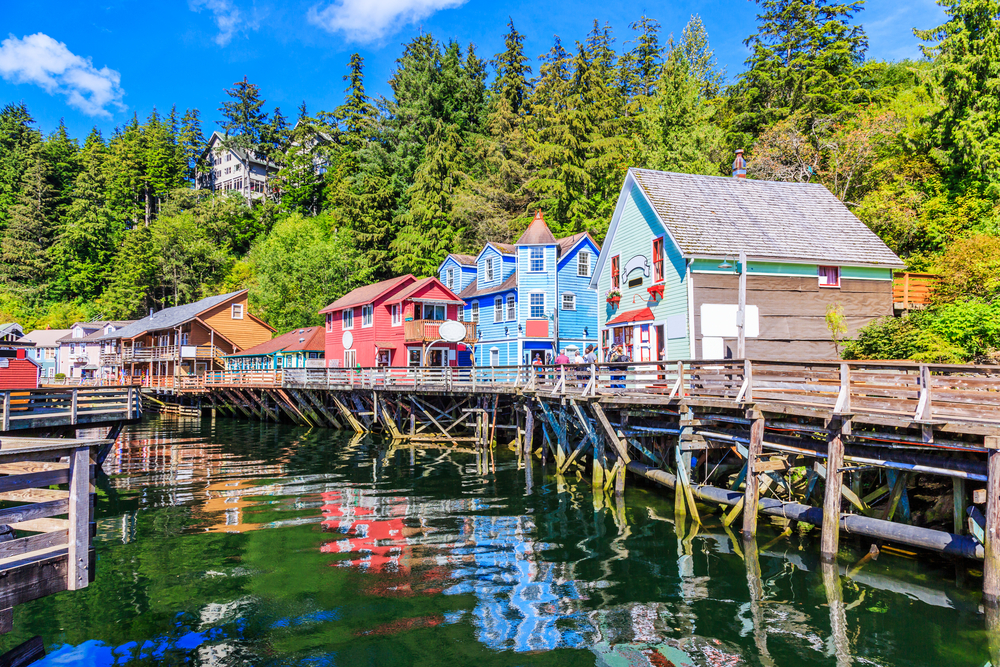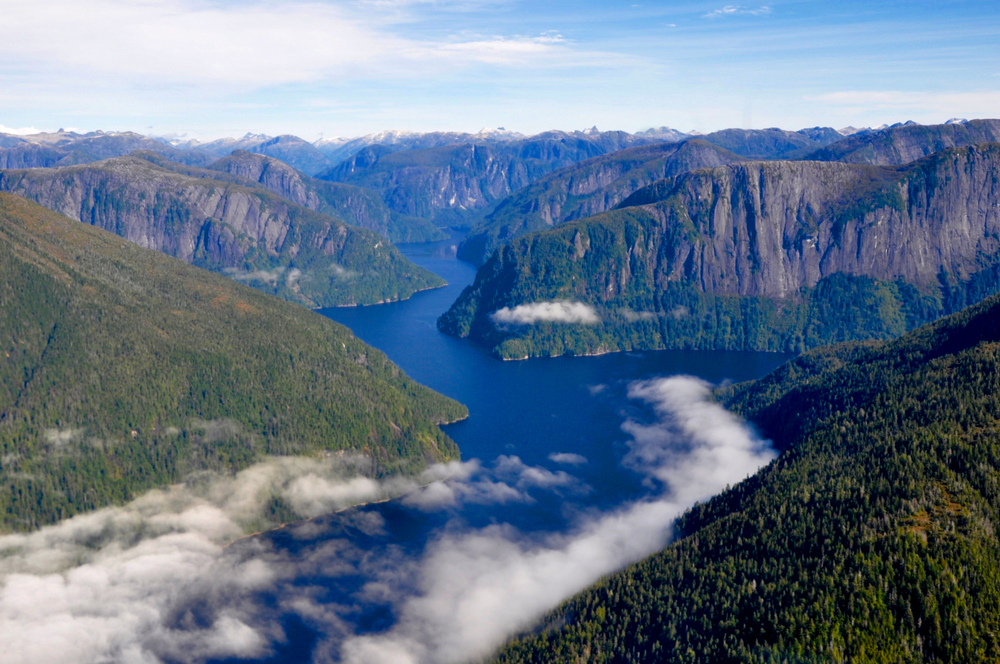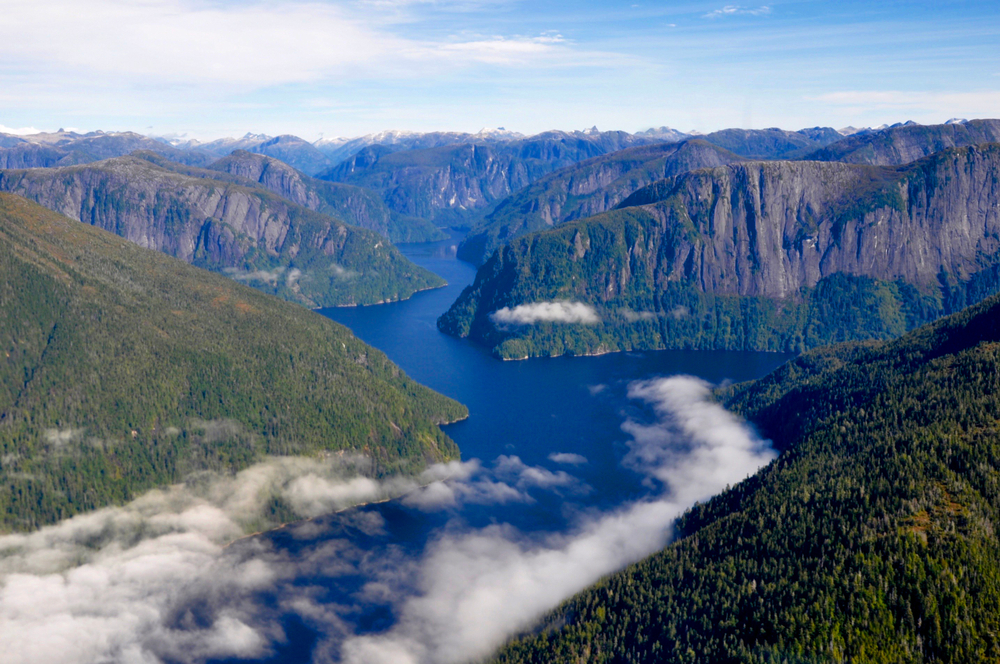 Sunday, August 21, 2022
You've never tasted salmon so fresh. Known as the 'Salmon Capital of the World', Ketchikan is also the ancestral home of the Tlingit people, who have carved the world's largest collection of totem poles. If you're up for an adventure, take a canoe and nature trail excursion through the rain forest or a wilderness exploration followed by a sumptuous crab feast you'll long remember.
Monday, August 22, 2022
For thousands of years, the Tlingit Indians have called this place home. Located near the city of Hoonah, and home to a historic cannery, Icy Strait Point also offers travelers the chance to view wildlife like humpback whales, orcas, seals, eagles, and brown bears, or to explore monuments to the region's fishing heritage.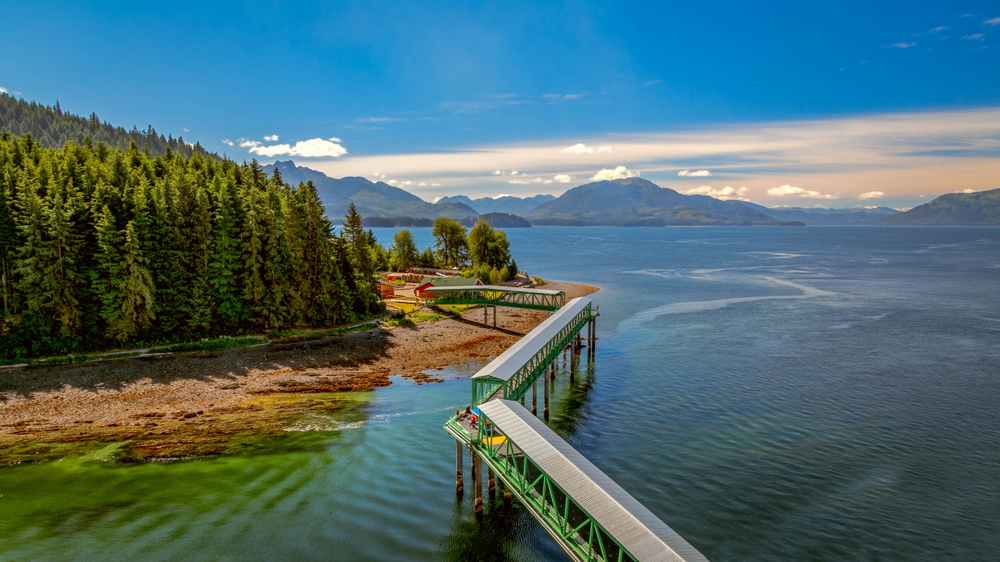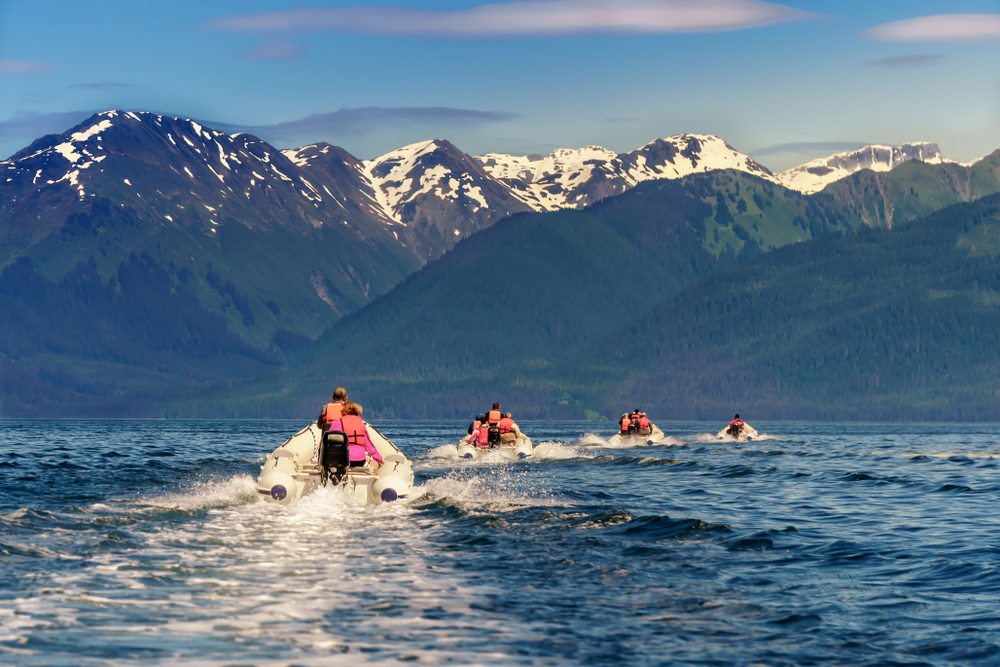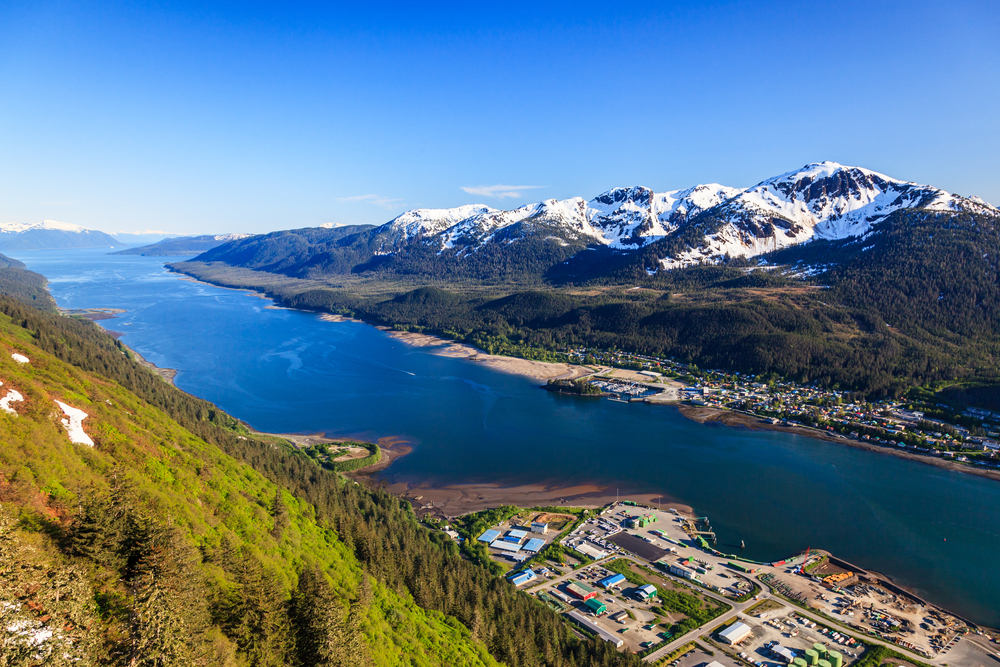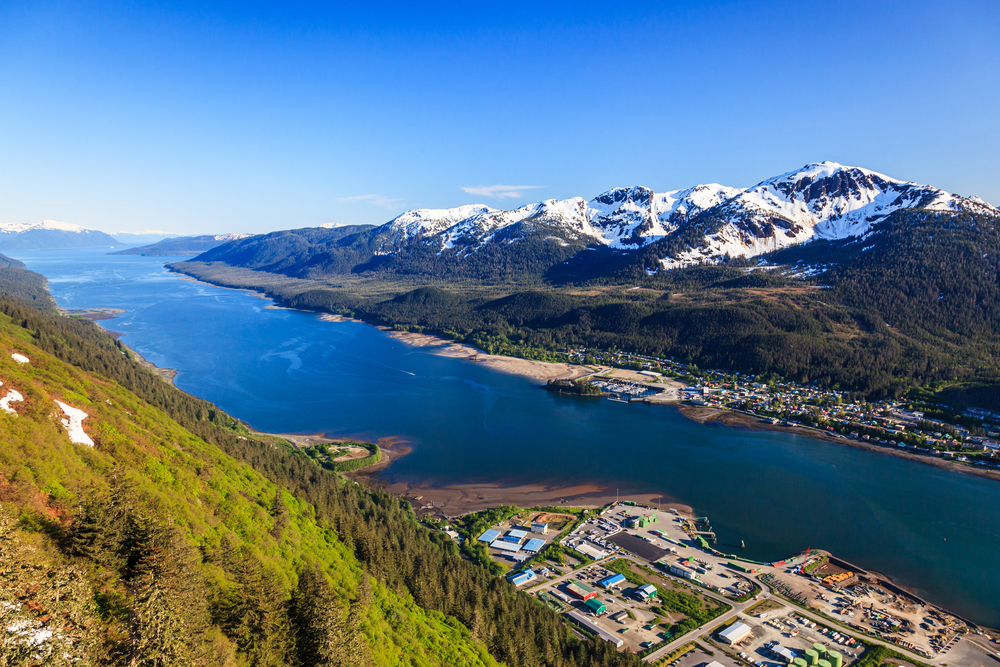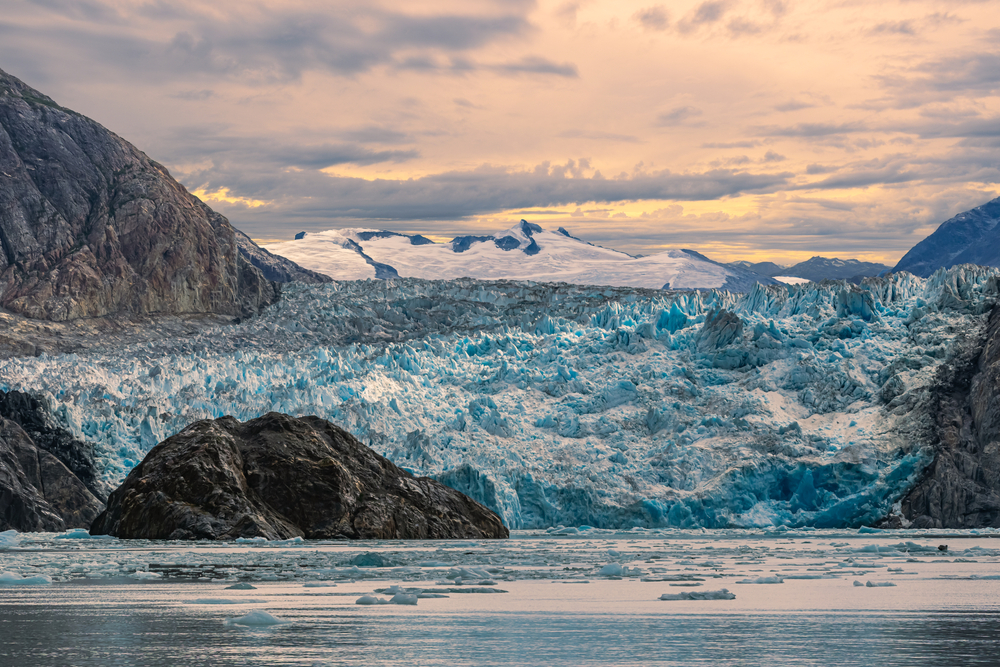 Tuesday, August 23, 2022
Here's your chance to take a glacial dogsled adventure in Alaska's capital, where cultured sophistication meets the ruggedness of the Last Frontier.
Wednesday, August 24, 2022

The great Klondike Gold Rush lives on in Skagway's charming downtown of restored 19th-century buildings and its historic railway. Located on the edge of the wilderness, this small town saw its fair share of gold rush, get rich dreamers pass through. Today, it's residents are more than welcome to share the stories of its untamed past. And there's so much fascinating history to uncover on a Skagway cruise. Head to Klondike Gold Rush National Park Museum for an in-depth look at Klondike and the two routes out of Skagway – Chilkoot Pass and White Pass. From the vintage train, admire the mountains and see the 1898 trail that fortune seekers traveled on foot. The White Pass & Yukon Route Railroad runs the vintage locomotives through the famously steep Chilkoot Trail and offers sweeping mountain views during its climb toward Canada.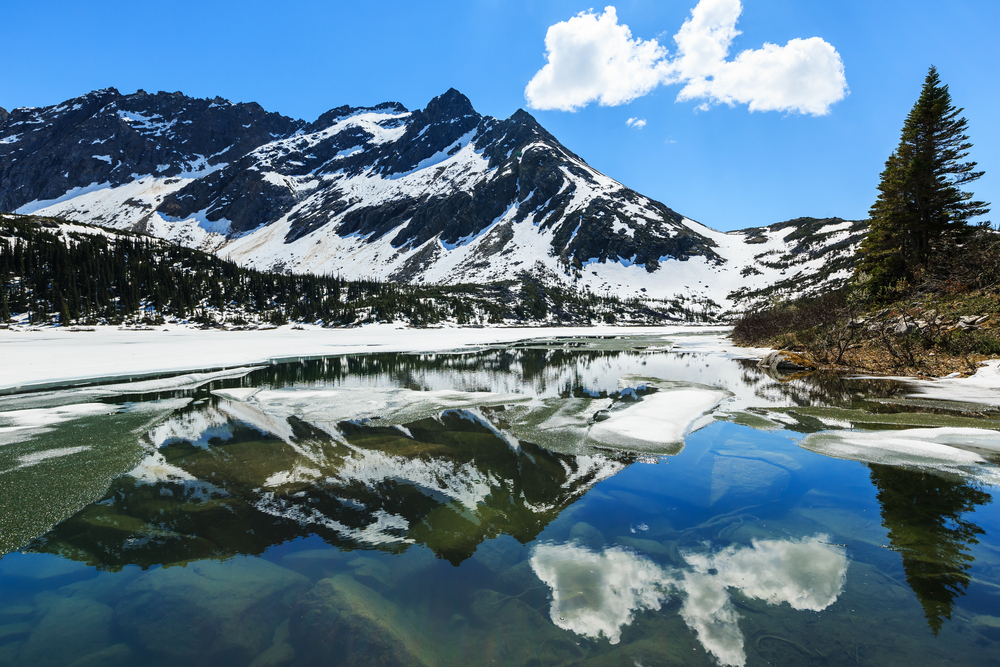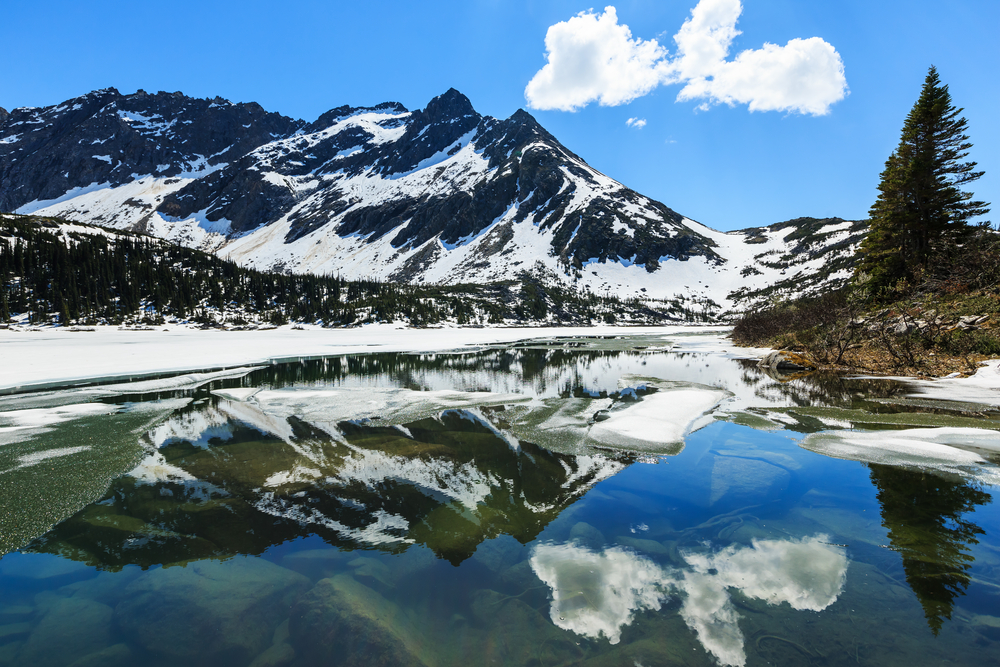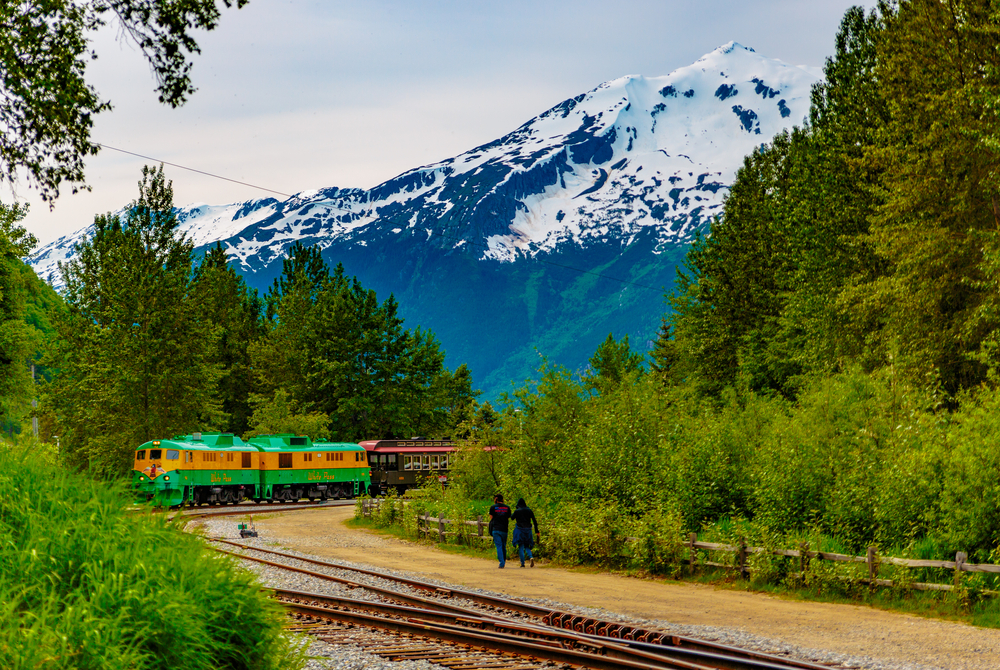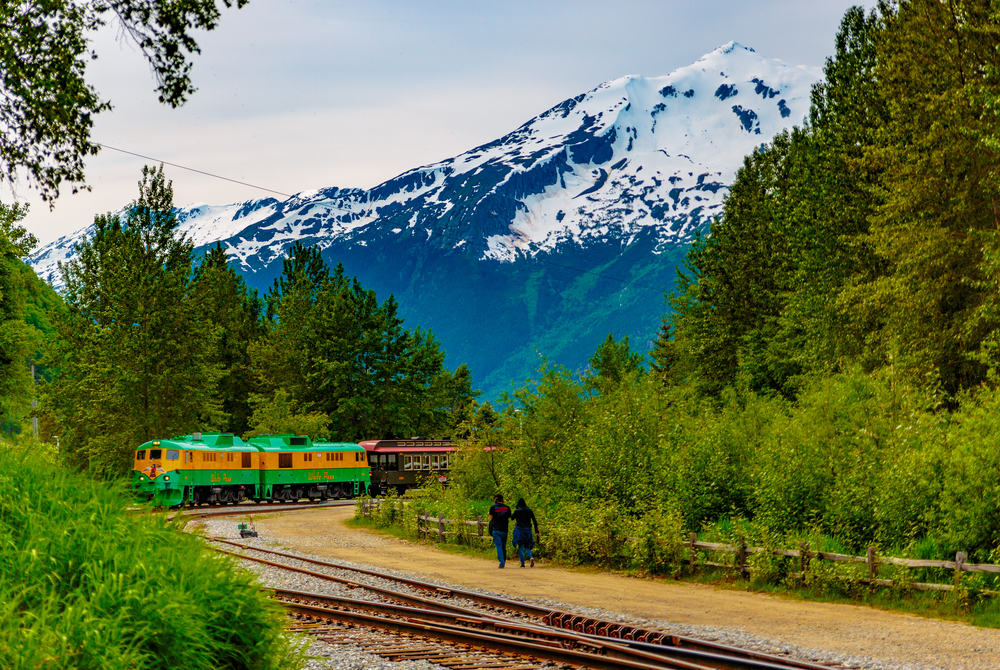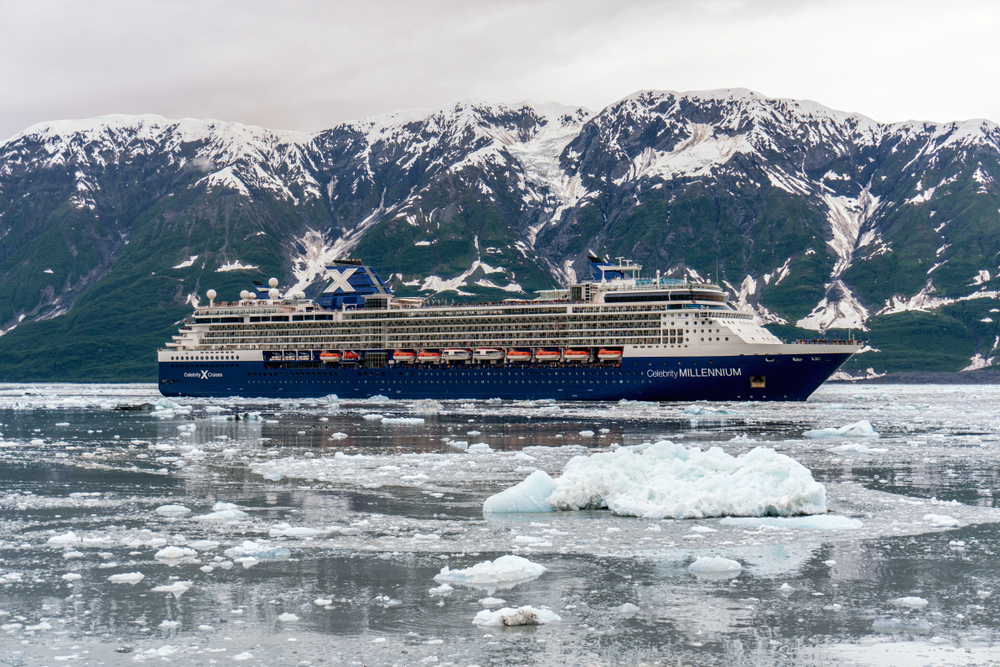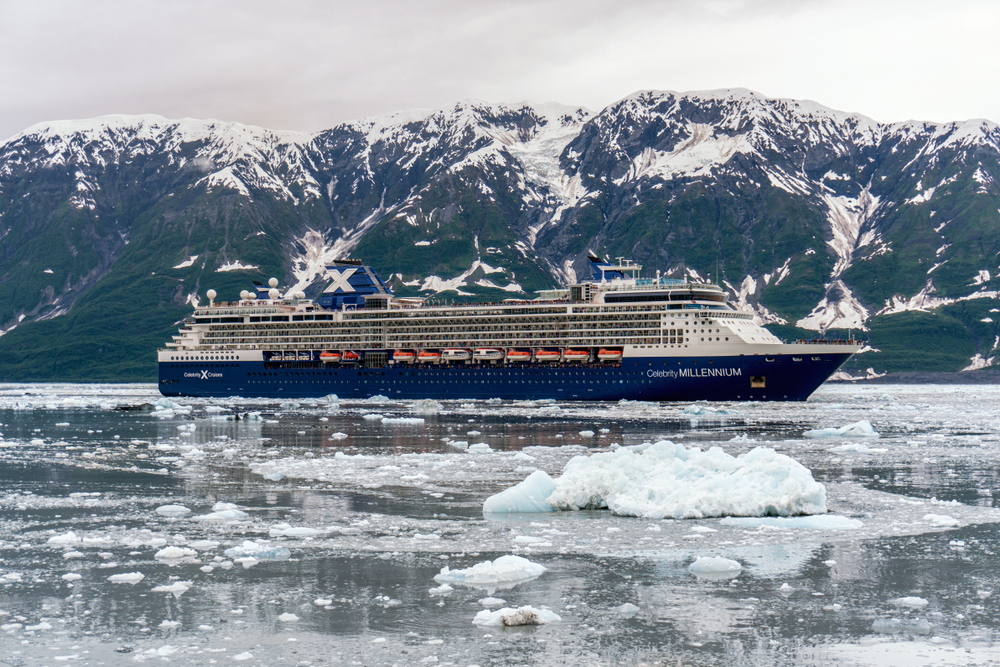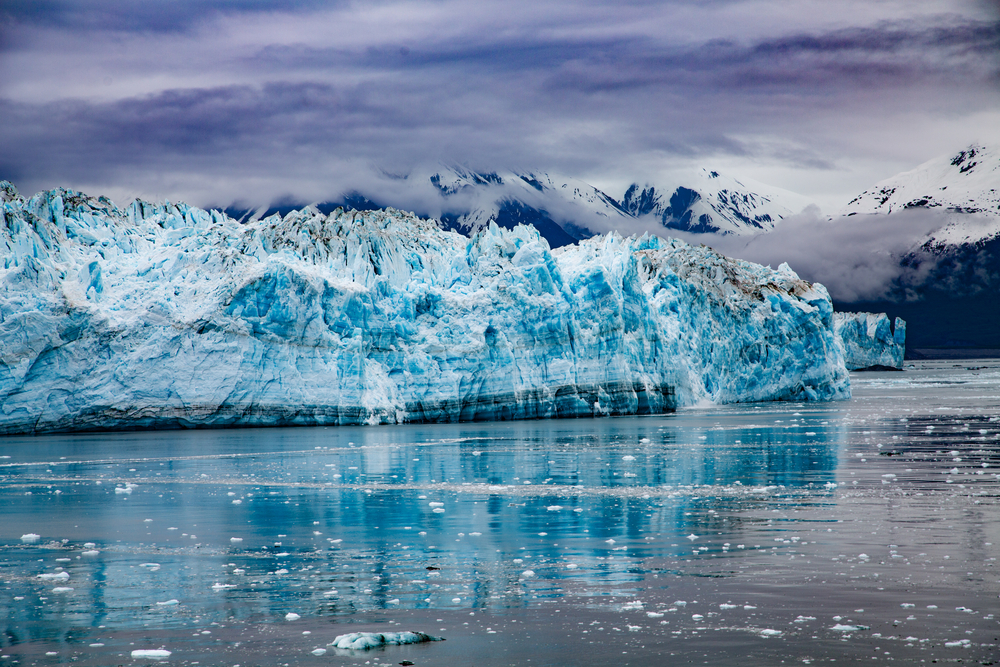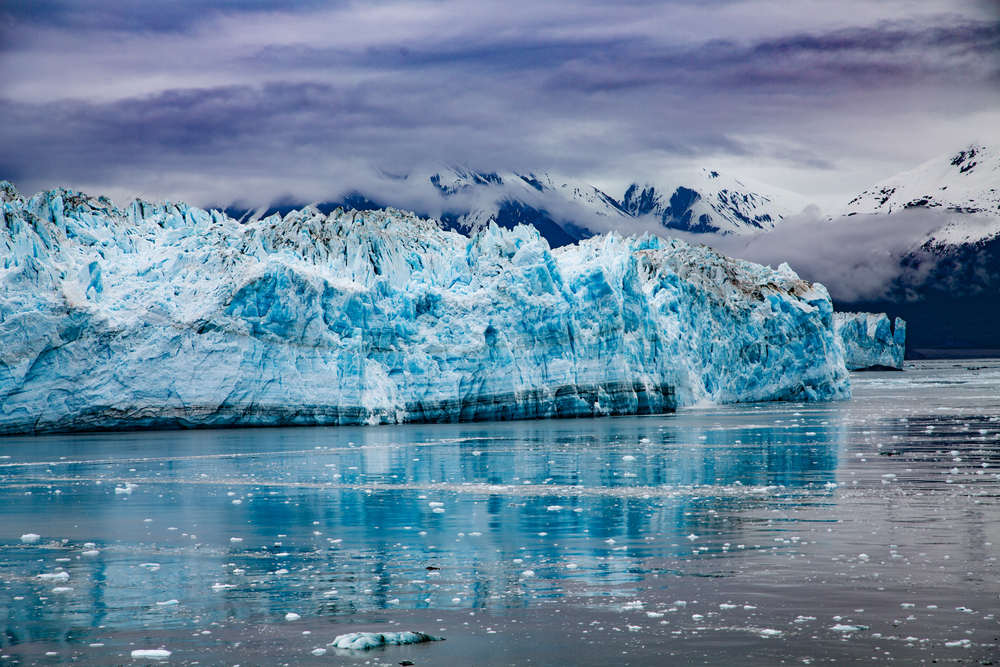 Thursday, August 25, 2022 – Cruising
The Hubbard Glacier is located about 30 miles north off the coast of Yakutat and is by far one of Alaska's most exciting natural treasures. On your cruise to Hubbard Glacier, enjoy incredible picture-perfect views of this glorious mount of ice from about every angle on your ship. Named after Gardiner Hubbard, the founder and president of the National Geographic Society, Hubbard Glacier is the longest tidewater glacier in the world. Dramatically massive at about 7-miles wide, 76-miles long and as tall as a 30-story building above the waterline, it's the largest river of ice in North America. How this magnificent block came to form begins about 400 years ago from the snowfalls on the slopes of Mount Logan. While most of the world's glaciers are retreating, the Hubbard Glacier has continued to thicken over the years and on rare occasion will partially block Russell Fjord, temporarily damming its passage.
Cruise Hubbard Glacier and experience the wilds of Alaska as your ship makes its way through icy waters turning from Yakutat Bay into the narrow Disenchantment Bay to come face-to-face with the towering Hubbard Glacier. The strong currents and riptides that flow between Gilbert Point and the face of the glacier cause calving to occur on daily basis, sending massive chunks of ice crashing into Disenchantment Bay. Witness this awe-inspiring phenomenon onboard a Hubbard Glacier cruise through the misty, chilled air of the Gulf of Alaska. Our dedicated onboard naturalist narrates the experience and keeps an eye out for the whales, harbor seals, and otters that hunt and play in the waters of Yakutat Bay. It's an adventure of a lifetime.
Friday, August 26, 2022

Edging the Kenai Peninsula and framed by the glacier-covered Kenai Mountains that run along its southeastern spine, Seward is a rustic port town whose grand terrain will leave you breathless. Discover the wonder of the Kenai Peninsula on a Seward cruise. The pristine wilderness is home to nesting seabirds, countless islands, wetlands, and breathtaking views. And, as the gateway to the Kenai Fjords National Park, the Harding Icefield — an expanse of ice and snow created over 23,000 years ago — is easily within reach and culminates in 40 glaciers that dramatically calve into the sea. The throngs of wildlife that course below, and glide above the glacial waters, are legion. Pods of humpback whales are known to breach when hunting, seals and sea lions lounge on rocky outcroppings and bald eagles hover overhead. The rugged landscape suits Seward's hardy locals well. Every July 4th, Seward's runners race 1.5 miles up and down Mount Marathon. Starting at sea level, the race rises 3,000 feet in elevation over very steep terrain. Runners race over gullies, ice, and snow, using their hands to haul themselves to the finish line. And, when not racing up mountains, you can find stalwart locals at city watering holes and dining spots, where you can savor fresh Alaskan seafood, filleted and flayed straight from the ocean to your plate. Situated at a grand natural intersection where bays and fjords stretching south to the Pacific meet the crested wilderness — and connected to communities extending northwards via the famously scenic Seward Highway — Seward is emblematic of the wildly beautiful state that is Alaska.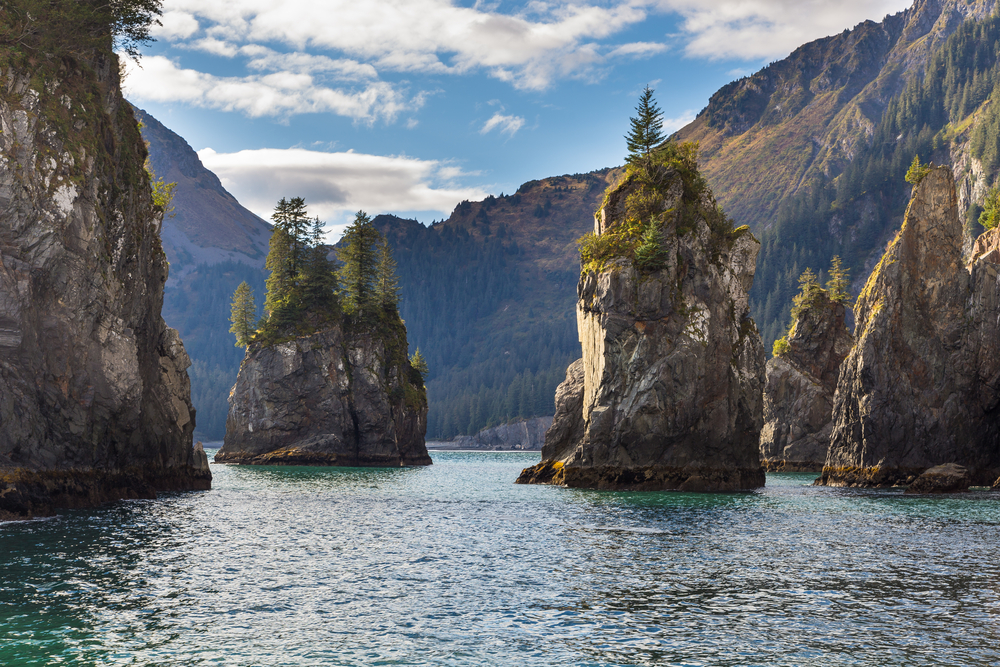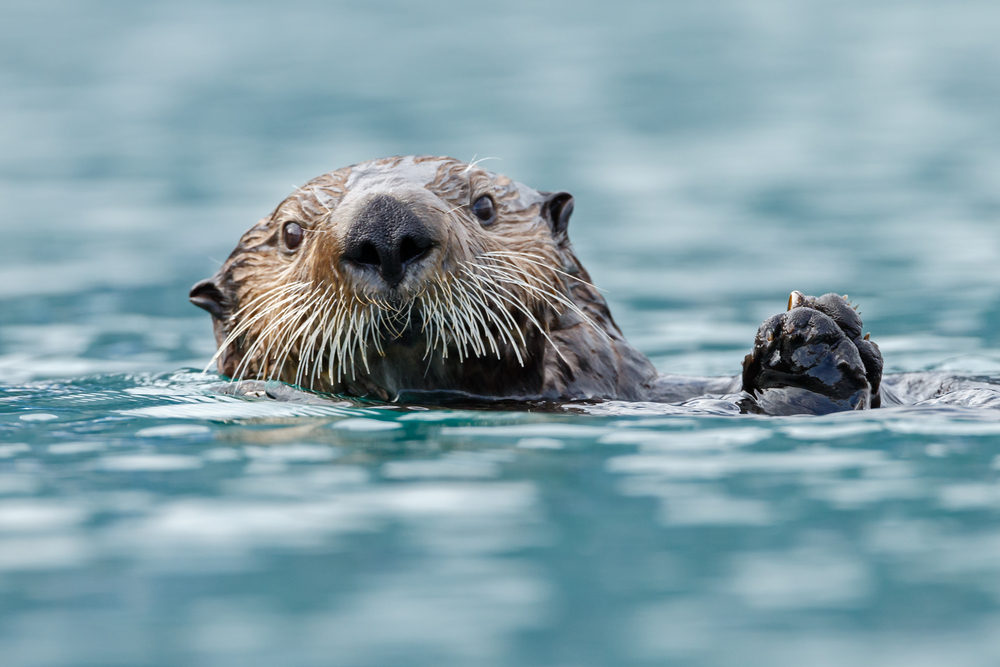 Ship: Celebrity Millennium
Pricing
Cabin Options (all based on double room)
| | |
| --- | --- |
| Inside Stateroom | $999 Per Person |
| Ocean View | $1,429 Per Person |
| Veranda | $2,149 Per Person |
| Concierge Class | $2,249 Per Person |
| AquaClass | $2,549 Per Person |
| The Retreat | $4,099 Per Person |
Call our agents for child and family pricing
Triple occupancy must be within family individuals due to Covid-19 guidelines. All travelers must be vaccinated
Inclusions/Exclusions
PRICE INCLUDES:
Accommodations on board the ship
Wi-Fi
Drinks
Tips
Breakfast, Lunch, Dinner included at select venues
Main Dining
Activities and on board entertainment
Celebrity's eXhale™ bedding & Cashmere Mattress.
Twice daily turndown service .
Custom blended bath products
EXCLUSIONS:
Taxes & Fee's
Premium Dining
International Flights
Premium Drinks
Roundtrip International Flight Not Included
Please contact our offices for International ticket options from your local gateway
I'm deeply thankful for all your kindness in assisting and guiding through this journey. May Allah bless you and all your loved ones with the best in this world and the next Ameen JAK.
Thank you Dar El Salam for everything you have been amazing in every way and may Allah bless you and jazakom Allah Khairan .
For more information please contact us at (866)327-7252